In a heartrending state of affairs, a mother and her two kids lost their lives in a tragic fire that engulfed their lovely home. The unfortunate incident left countless questions in their loved ones' minds, who struggled with incalculable grief, trauma, and confusion.
On Thursday, October 20, 2022, a gut-wrenching incident took place in Hilliard, Florida. The unlikely occurrence was so sudden and unanticipated that it shook the entire community, resulting in utter confusion and heartbreak.
Firefighters and police officials said they answered a structure fire at 2903 Jane Lane, Nassau County, early Thursday morning after a panicked 911 call.
Call for Help
Later, a neighbor made the frantic call for help and was the first to report the fire. She said the whole trailer had caught fire; when the 911 operator asked her if someone was still inside the house, she said she didn't know.
Moore's two children were reportedly students at one of the Nassau County schools.
Shortly afterward, firefighters reached the scene and made a heart-shattering discovery — the house had three people inside when the deadly fire broke out — a woman and two juveniles.
A Soul-Crushing Discovery
With the help of family members, the state authorities later confirmed the woman's identity as 40-year-old Lesley Moore. She and her two children, an 11-year-old girl, Aleah, and a seven-year-old boy, Wesley, died in the tragic fire. Nassau County Sheriff Bill Leeper said:
"We didn't know at first if anyone was inside the structure but later determined we did find three bodies (sic)."
Mitchell Tanner, Moore's uncle, said he felt indescribable shock, grief, and confusion and couldn't wrap his head around how things got so bad. He added, "I don't understand it. I'm lost; I'm hurt. Something's not right."
Extremely Heartbroken
A heartbroken Tanner said he had questions about the incident and couldn't fathom how nobody inside the house woke up when the fire broke out. He described his niece as a loving mother whose kids were the center of her universe. Tanner also said:
"She loved her kids. They were her life… Those kids, they were just starting life (sic)."
The authorities are still working to determine the cause of the house fire. One of the neighbors said they heard a loud sound before the flames engulfed Moore's home.
A Tremendous Loss
Sheriff Leeper said the woman and her kids were alone in the house, and their father was out of town at the time. However, he was informed about the devastating incident and was headed back home.
Leeper shared that the situation was tragic and advised people to be careful with running heating systems in homes with the drop in temperatures. Moore's two children were reportedly students at one of the Nassau County schools.
The Nassau County schools shared their condolences with the victim's family and said grief counselors were available on campus for students, teachers, and parents.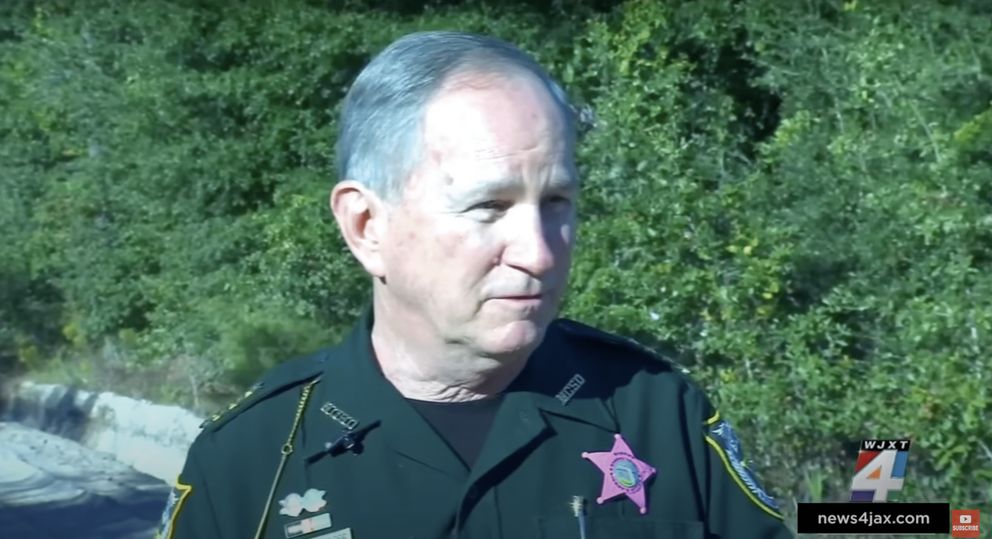 Too Much to Handle
A devastated Tanner told Action News that his niece was disabled and had moved into the trailer home only three years ago. He said the trailer was brand new and failed to understand how it caught fire and burned to the ground before the firefighters arrived.
Tanner explained that Moore had five dogs in the house, and it didn't make sense why none of them barked when the fire started to alert the others.
In a Facebook post shared on October 20, Moore's cousin, Misty Hayes, wrote, "Please send prayers this was my cousin and her babies."
In another Facebook post on October 21, Hayes expressed, "[It] doesn't seem real you was just here yesterday and gone today always tell your loved ones you love them because one day your here and the next day you could be gone. RIP Lesley Moore Aleah and Wesley (sic)."
Messages of Support
After the soul-crushing incident, netizens shared condolence and support with the bereaved family members. Here are a few of them:
"Sad. Praying for the family and friends that are left to mourn."
— (@sheryl.harper1) October 20, 2022
"So sorry that's heartbreaking praying for the family (sic)."
— (@melissa.johns.9022) October 20, 2022
Our hearts go out to the family and friends of the deceased in this time of distress and insurmountable pain and loss. May the victims' souls rest in peace.
Click here to read another story about a Pennsylvania mother and her three children who died overnight in a deadly house fire.