Ben Stiller turns 57!
He has reunited with his family – he is back with his wife after they separated.
Happy birthday Ben Stiller! The renowned actor turns 57 on November 30. The "Zoolander" star has reason to celebrate this year because he recently also got back with his ex-wife, Christine Taylor, after what seemed to be the end of their marriage.
The couple separated back in 2017 after spending 18 years together. However, even after announcing their split, the two were often still in each other's company while caring for their kids, and it seems they never really stopped loving each other.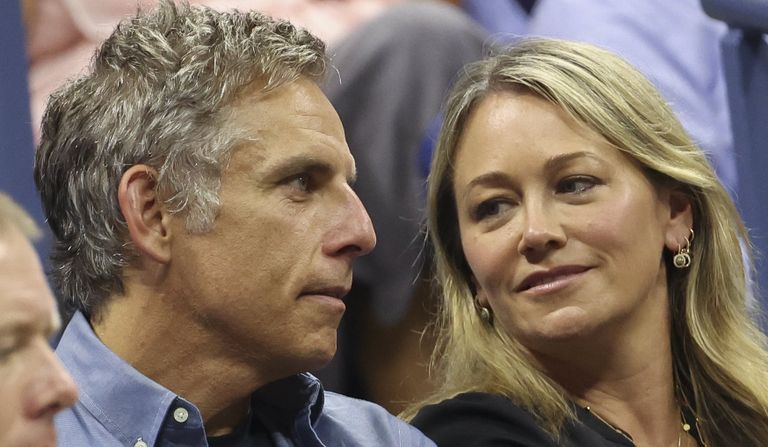 When the COVID-19 pandemic hit, they decided it would be best for Stiller to move back in with the family. That way, he could still see his kids during the lockdown. So, the actor and Taylor spent even more time together, and they slowly grew closer again. Stiller recalled:
"Then, over the course of time, it evolved. We were separated and got back together and we're happy about that. It's been really wonderful for all of us. Unexpected, and one of the things that came out of the pandemic."
During their separation, the two apparently "never even dated other people," according to a source. The pair recently made it public that they're going to give their marriage another try, and their two children, Ella and Quinlin Stiller are over the moon.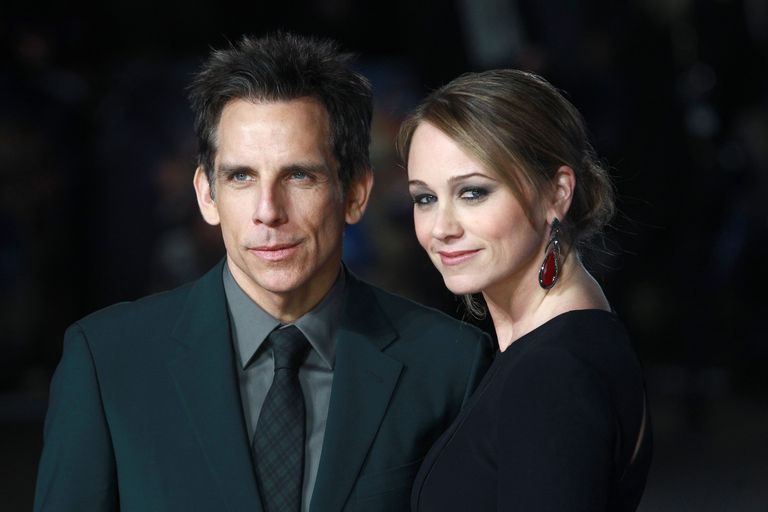 Stiller is ecstatic to have another chance to make things work. He reportedly "never got over" Christine and did all he could to show her he could be the guy she wanted him to be. He even took his kids as his plus ones for any occasion instead of a date.
Ben Stiller Is Close to His Daughter
Stiller and his daughter, Ella, have had a close bond throughout the years. She has often joined her dad as his date to events, including the Emmys in 2022. The star's daughter also hopes to follow the family profession.
In the last couple of years, Ella started making her debut as an actor, with a small role in her dad's show, "Escape to Dannemora," and a few others in "Hubie Halloween," and the third "Night at the Museum." Her mom commented on her acting dreams:
"She came out of the womb with a mission, and I was never going to get in her way … she has the bug. There's nothing you can do about it, but I did not encourage it."
The "Secret Life of Walter Mitty" actor also said he was unbelievably proud of his daughter on the set of "Escape to Dannemora." He wasn't sure how the father-daughter dynamic would work, but she handled it professionally.
The apartment stretches over an entire floor and offers an impressive view of the Manhattan river.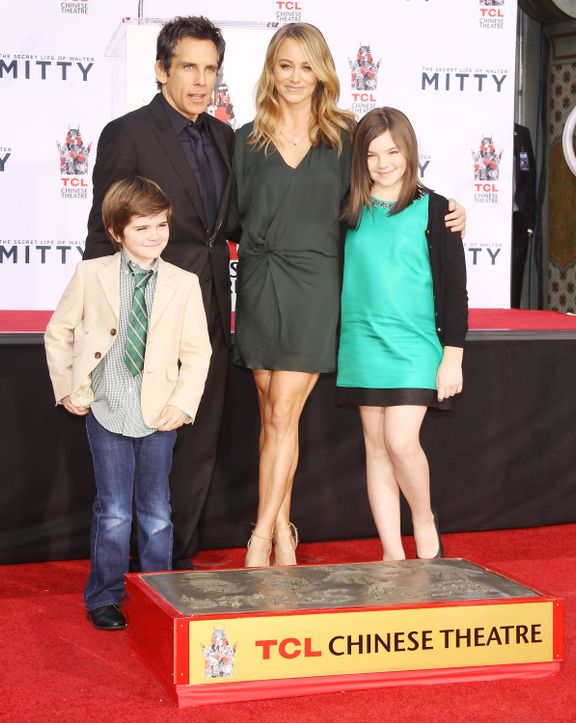 Meanwhile, Stiller and Taylor's younger child, Quinlin, isn't as fond of the spotlight as his sister. He hasn't been seen in public often, and he steers clear of most events. His first real public outing was an A.L.S. benefit in 2018.
They Lived in an Apartment That Occupied an Entire Floor
In 2016, Stiller and his wife decided to move into a more-than-spacious apartment where they could comfortably bring up their two young kids. Located in New York's West Village, the house is a 3,400-square-foot marvel.
The apartment stretches over an entire floor and offers an impressive view of the Manhattan river. Decorated with hardwood paneling and floors, the home provides a luxurious setting in the heart of the city.
Impressive floor-to-ceiling windows offer enough light to make the home a sunny retreat. The hot tub, plunge pool, and lap pool give a range of options for relaxation, and with a built-in gym, there's no reason not to stay fit.
The house has four bedrooms, each with an en-suite bathroom. There's also a study to accommodate any quiet, reflective work that needs to be done. The open-plan living room also has space for a dining room and has excellent views of the city.
The kitchen has the same hardwood decal as the rest of the house, paired with walnut wood and beautiful white-marble countertops. The property even has ample outdoor space for the kids to enjoy.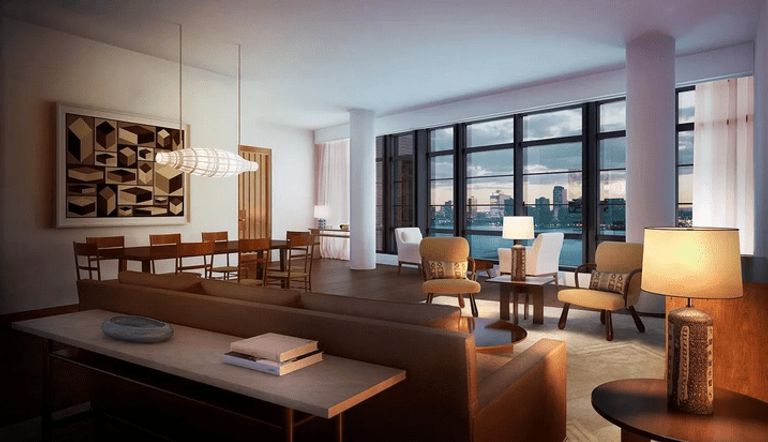 There's even a private lobby to accommodate any waiting guests. The house was listed for $15.31 million in 2016, and when Stiller and Taylor moved in, they shared the building with a whole batch of other celebrities, including Jon Bon Jovi.