After a 13-year-old boy had a deadly bike accident, he spent days in the hospital, lying lifeless on the bed. Just when his parents had lost all hope, the boy miraculously opened his eyes and revealed shocking details about his meeting with Christ.
Parents always want to see their children succeed. They yearn to watch their child grow up and live peacefully. No parent wishes to see their child struggle for life on a hospital bed, and even the thought of it sends a shiver down their spine.
The parents in today's story went through the worst phase of their lives while their son was in a coma. They had lost all hope and were ready to say their goodbyes when something unexpected occurred. Their teenage son suddenly opened his eyes and started laughing.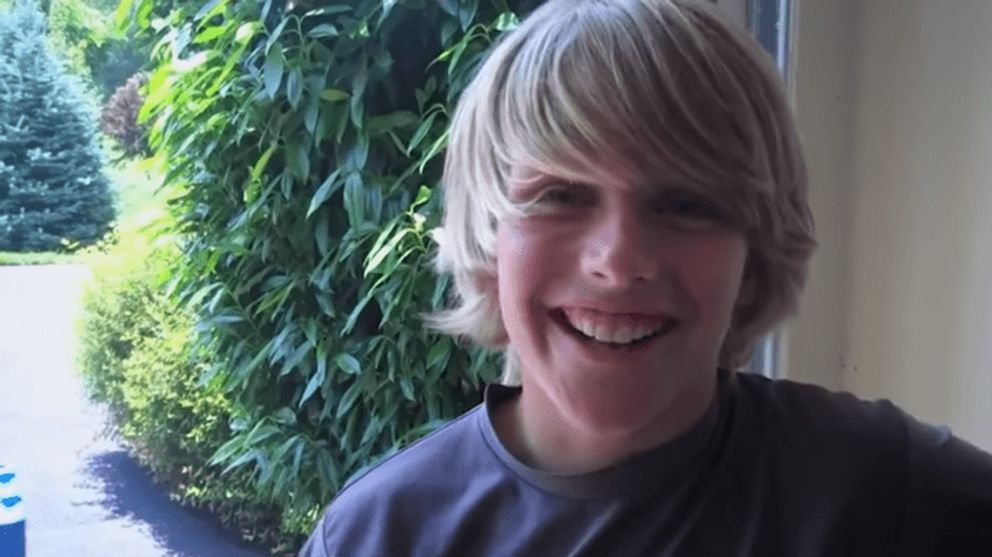 A MOTOCROSS ENTHUSIAST
13-year-old Micah Anderson enjoyed motocross riding with his brother, Josiah Anderson. The brothers had been experiencing the thrill of this extreme sport for more than a year when they joined a riding facility in South Carolina.
Micah's mother, Katja Anderson, described him as "just a very funny goofball, very kind and gentle," but was unaware of how one incident would change her teenager's life forever. She wasn't prepared for what was about to happen.
In July 2013, the Anderson brothers went to the motocross circuit on Josiah's birthday. Josiah followed Micah's lead on the track but couldn't pull the brakes when his brother's bike jumped and fell to the ground. Josiah accidentally landed his bike on Micah's head.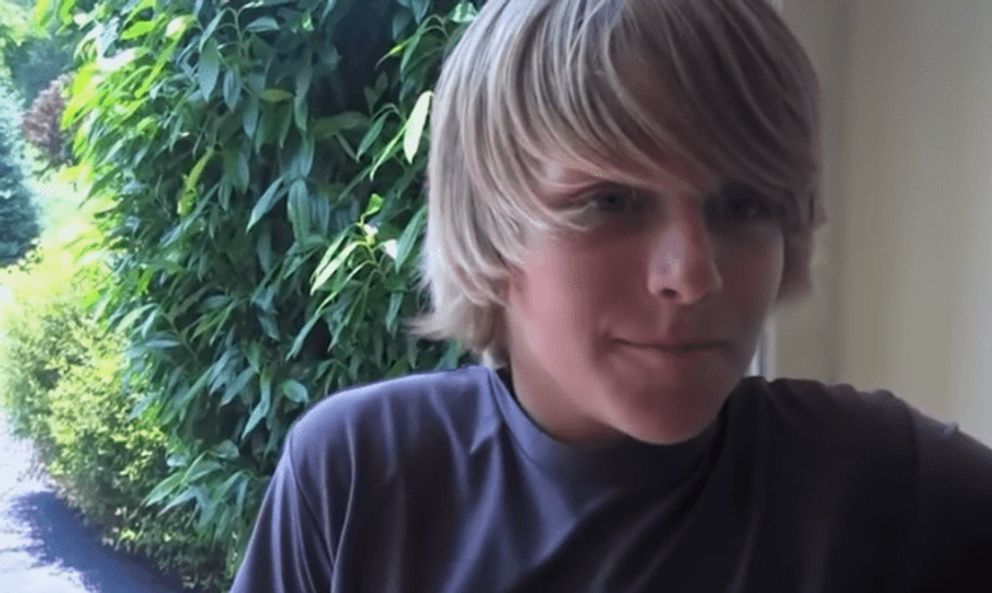 FEAR OF THE UNKNOWN
Josiah's heart raced as soon as he realized what had happened. He quickly stood up and tried to resuscitate Micah, but it didn't work. Then, he jumped on his bike and rushed to inform his father, Shawn Anderson, about the accident.
"I think Micah is dead," Josiah told his father while trying to catch his breath. Shawn held Micah's lifeless body for 45 minutes before the paramedics arrived and airlifted Micah to the closest hospital. Shawn recalled:
"He was grey, barely breathing, just like a little whimper. And every time he took a breath. I'm like, 'is he dead?'"
NO HOPE
While Shawn, Katja, and Josiah prayed for a miracle, the doctors didn't feel hopeful after examining Micah's head injuries. According to what the doctors had studied, Micah's recovery was next to impossible.
One day, Shawn was walking beside Micah's bed when he suddenly stubbed his toe. The next moment, he heard Micah laugh.
"We were hearing phrases like 'life support.' We were being prepared, you know, that there would be no recovery," Katja recalled. Meanwhile, Shawn couldn't believe his son's survival chances were close to zero. He couldn't accept the truth.
PRAYERS FOR MICAH
Seeing her son not responding to treatment had crushed Katja's heart. She cried her heart out while praying for Micah's recovery. She remembers asking God to let her son "be like the Micah he always was."
The news of the deadly motocross accident spread like wildfire. Along with friends and family of the Andersons, thousands of people around the world prayed for Micah's quick recovery. They wanted him to wake up from his coma as soon as possible. Katja said:
"We had millions of people praying for us, and from the very beginning, I had that deep, deep peace that even if Micah did not recover, this is ok."
GIVING UP
The next few months were nothing less than a nightmare for the Andersons. As the doctors tried to wake Micah through multiple treatments, his body tremors increased, making it difficult for Katja and Shawn to watch their son in pain. The helpless mother recalled:
"I remember we came to a point where we had to say, we are going to let him go totally, completely."
After trying multiple treatments, the doctors gave up. They told Katja and Shawn there was nothing else they could do to revive Micah. He would lay on the bed with no expressions for the rest of his life.
A MIRACLE
Since the doctors weren't treating Micah anymore, they told the Andersons to take him home. It was difficult for Katja and Shawn to see Micah lying on his bed, unresponsive. They couldn't believe he was the same teenager who loved motocross riding.
One day, Shawn was walking beside Micah's bed when he suddenly stubbed his toe against it. The next moment, he heard Micah laugh. It was the same chuckle he had yearned to hear for over three months. Shawn quickly stood up and sat on a chair beside Micah's bed.
The shocked father cracked jokes and talked to Micah, who couldn't stop laughing. Shawn was delighted to see his son come back to life. He informed the doctors, who later confirmed that Micah was now responsive. However, he still couldn't speak or move.
HIS FIRST WORDS
Micah underwent multiple therapies after waking up. A few months later, he resumed speaking and revealed a shocking secret he had wanted to tell his parents. Micah said he met Jesus in heaven while he was in a coma. He added:
"I turned around, and I was looking in the face of Christ, and the angels were just worshipping Him. There was no explanation of how much joy I had."
Micah said Jesus wanted to send him back, and when he asked why, Christ said, "They must know about my love and My Father's love for everyone, no matter what they have done, how I love them and forgive them and accept them if they come to the cross."
The unusual experience changed Micah's life forever. He now enjoys expressing his love for Christ before people to help them heal. Despite having mobility issues, Micah doesn't feel demotivated. He considers his life a chance to make other people happy.
Share this story with your friends and family to tell them about Micah's unusual experience and motivate them never to give up.
Click here to read another story about a comatose elderly man whose family had given up. He suddenly opened his eyes when his grandchildren came to say their goodbyes.