An Idaho man lost his leg during a freak accident while building his dream family home, but he had been suffering from physical disabilities long before then. After people heard about his almost-life-long struggles, he was gifted a whopping $50,000 through a Secret Santa program.
No disability can stop a father from giving his family the best this world can offer. For Brad Crow, this was precisely his disposition when he started working on his dream family home despite the many physical struggles he had to endure growing up.
Brad, who shares two adopted children with his wife Erica, was diagnosed with a rare bone cancer called osteosarcoma when he was only fourteen. He had to undergo treatment, such as radiation and chemotherapy, and even had to have one of his legs removed and replaced with a cadaver bone.
An Unfortunate Accident
Years later, with a family of his own to raise, Brad worked hard as a construction worker and eventually decided to work on building their dream home himself. They lived in a workshop on the property while they finished the construction of the main home.
But one day, Brad met an accident while working on the house, fracturing his leg. He underwent surgery to replace the fractured bone, but while he was slowly recovering, he developed a staph infection that almost took his life.
As a result, Brad had to have his leg amputated, and he also had a hip replacement soon after, and another one later. It was one challenge after the other for Brad, who wanted nothing more than to live life normally. "I almost died a few times. It was pretty scary," he admitted.
They Struggled Financially
Throughout all these complications, Brad was left without work, causing financial difficulties for their family. His wife Erica worked full-time as a school bus driver and tried to take as many trips as possible to cover all their expenses.
With their dream home construction put to a halt and many bills to pay every month, Erica's sister felt the family could use some assistance, so she nominated the Crows for the East Idaho News Secret Santa program.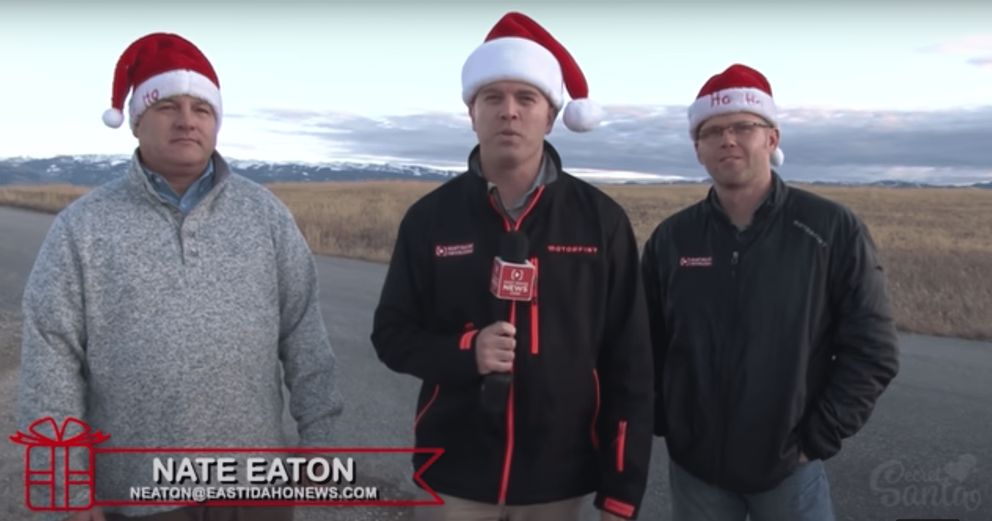 A Life-Changing Surprise
Erica was already in tears when she saw the East Idaho News team in front of their door. They were brought inside, where the family's tents, makeshift tables, and coaches were on display for everyone to see.
Brad and Erica couldn't help but cry upon unwrapping their unexpected presents. First, they opened a box that read that Brad was to receive free health insurance for an entire year, which would help the family should any complications arise from his injuries.
Then they prepared to open their major gift, wrapped neatly inside a gift box. Erica and Brad were in disbelief upon seeing the amount written on the paper. It was $50,000 to be used in building their home.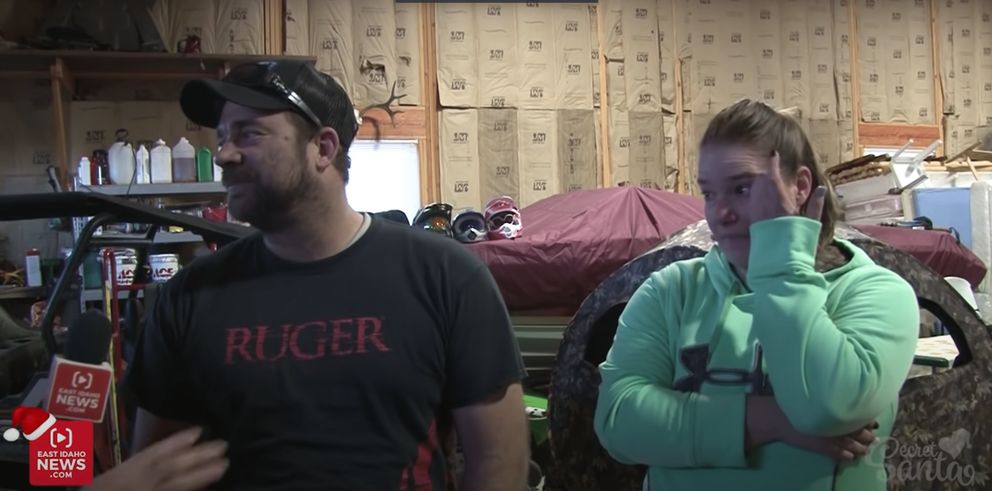 An Attitude of Gratitude
Brad embraced the journalists who visited them, expressing his gratitude for their kind service. Erica sobbed as she continued looking at the piece of paper, which was more than enough to improve their lives.
With the money they received, the family no longer needed to live inside their shop for long. They could finally continue building their dream home and live comfortably.
"We're just taking it one day at a time, and this is an awesome day," Brad told the journalists
Unwavering Love for Her Husband
Erica couldn't help but commend her husband, whom she claimed had been so strong despite everything he faced. Whenever she felt down, her husband, Brad, picked her back up and reminded her that everything would eventually get better.
They finally had a fresh start, thanks to a generous Secret Santa. Even after the journalists left, Erica couldn't help but continue expressing her gratitude to them. To her, their family was truly blessed, and their biggest blessing was that Brad was still with them. She said:
"The Lord saved Brad's life many times already, so we still have him with us. We have all our basic needs met plus a few small wants."
She also mentioned that her heart used to break every time Brad would apologize for causing their family so much trouble and that if he died, they'd be able to collect his life insurance and live better. Erica said that she and their kids would give up everything and live in a tent if it meant being able to continue living with Brad.
Erica's words show just how much she loves and values Brad, despite everything they've been through. They remain hopeful that life will get better, and it has.
Click here to read about a single mom of four who received $10,000 from Secret Santa after hearing she worked hard to raise her four kids after her husband died in a freak accident involving wasps.