Andy Fierlit's wife Donna had to endure a brain aneurysm at age 45 that left one-half of her body paralyzed. Doctors advised her husband to keep her in a nursing home as it would take too much to care for her, but he refused to part with her and spent decades catering to her needs.
Love is a beautiful emotion, but not enough is said about the amount of work one has to put in for it to work. Andy Fierlit, a man whose wife's health was affected by a brain aneurysm, believed that for love to work, it has to be something constantly worked on. In Donna's words, it has to be a "part of you."
These are wise words, especially when Andy's story is considered. That love he had built with his wife, Donna Fierlit, made him refuse to give her up when he was advised to.
When Andy Fierlit's wife suffered a brain aneurysm 27 years ago, doctors urged him to admit her to a nursing home. But Fierlit wanted to make their life ordinary again — or even extraordinary — so he embarked on a mission to show her the world. https://t.co/UwcqgHEJOy pic.twitter.com/Hx4L4ZbfcA

— CNN (@CNN) April 14, 2018
THEY MET AS TEENAGERS
Despite how challenging the doctors said taking care of Donna would be, Andy's love for her would not let him consider any option but to have her by his side for better or worse, just like they had promised each other the day they tied the knot.
Andy first met Donna at a dance organized by a church. He had seen her and approached to ask for a piece of gum, but she told him to "get lost."
Enamored, Andy even went as far as saying he wanted to get married to her, but that did not flatter her, and she refused. Of course, such negative responses would have put many off, but Andy had found the one, and he was not about to compromise.
He continued to court her while treating her like "a princess." Eventually, they started going on dates, and after a couple of those, she also started to see why being with him would not be such a bad idea. Their relationship went on for five more years before they tied the knot and started their family.
AN INSPIRING SACRIFICE
Donna suffered a brain aneurysm more than 30 years ago, leaving one-half of her body completely paralyzed and making it impossible for her to move around on both feet.
At the time, doctors urged Andy to enroll Donna in a nursing facility where experienced workers would be able to see to her needs which they believed would be too much for him to handle.
The advice was offered out of goodwill, but Andy knew it was almost the same as abandoning his wife, whom he promised to be with for better or worse. So he refused to do it.
Andy decided that despite what had happened, he would continue to help his wife live as normally as possible.
To that end, he embarked on a selfless mission to show her the world, and the first place they visited was Bermuda. The family man said:
"From that first trip, I've always said, 'Why not?' The worst that can happen is that it turns into a nightmare."
The worst did not happen, and in the years that followed, Andy and Donna Fierlit visited more than 20 countries on all seven continents. The loving husband did the pushing while Donna rode in a wheelchair. Andy said:
"I made a promise to her that we would go on to work out as best a life as possible."
Andy's decision did not surprise their kids, who had seen firsthand how they had weathered storms that came before the aneurysm. One of their kids, Allison Peters, said that the devastating illness only made Andy and Donna's love grow in a different, more intimate direction.
THEY NAMED HER WHEELCHAIR "PROUD MARY"
It was not easy for Andy to care for Donna, who had to deal with short-term memory loss and was dependent on her husband while she remained in her wheelchair. It never bothered Andy that he was doing so much.
He said, "Sure, it's a challenge, but I've loved Donna from the day I met her and can't imagine doing anything else." It was enough for him to have the love of his life by his side, and it was not the first time they had encountered difficult times.
Andy's employer went bankrupt at some point in their past, leaving him with no means to care for his family. So to care for Donna and their four kids, Andy would work odd jobs, including selling fruits. It was not an easy period, but they had each other and their matching sense of humor to rely on as they weathered those dark days.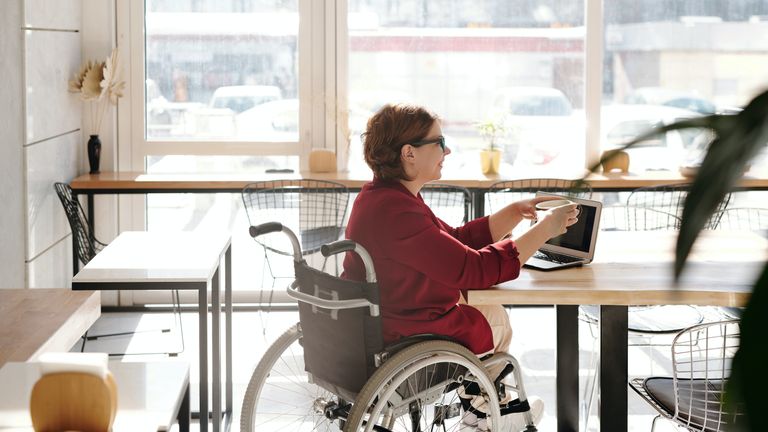 That shared sense of humor was also evident in their day-to-day lives after Donna's aneurysm. One of their shared jokes had to do with her purple wheelchair, which she named "Proud Mary," after the Tina Turner song because it keeps rolling.
TRAVELING WAS NOT EASY
Traveling with a disabled person is never easy because handicap accessibility varies worldwide, but Andy and Donna were able to pull it off anyway. Andy admitted:
"The challenges are there. But if you think ahead and preplan, you can overcome them."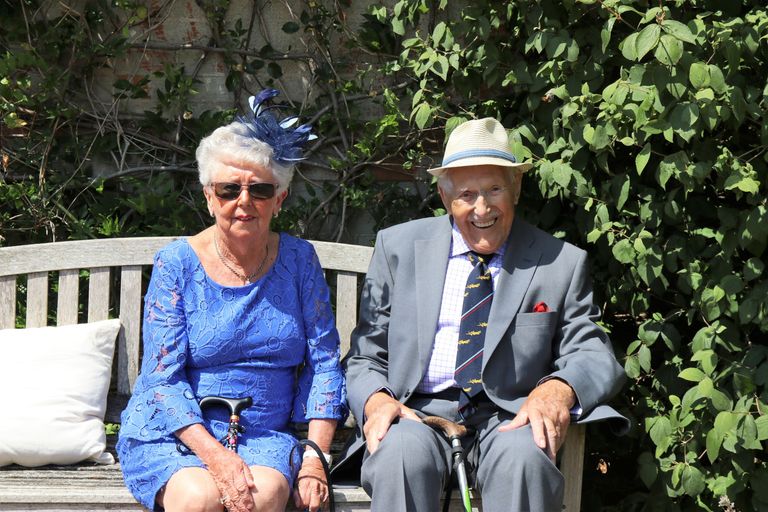 Some places they encountered such challenges include Europe, Australia, and Ireland. For example, in Europe, the trains could not always accommodate Donna's wheelchair, so she had to ride in the cargo compartment.
Australia's rural area airports did not have ramps, and Donna had to be moved off the plane with a forklift. Meanwhile, Ireland's entry door to their hotel room was too small for Donna's wheelchair.
None of the challenges were enough to make the couple give up. Instead, they had fun in the places they visited and created tons of memories in the process.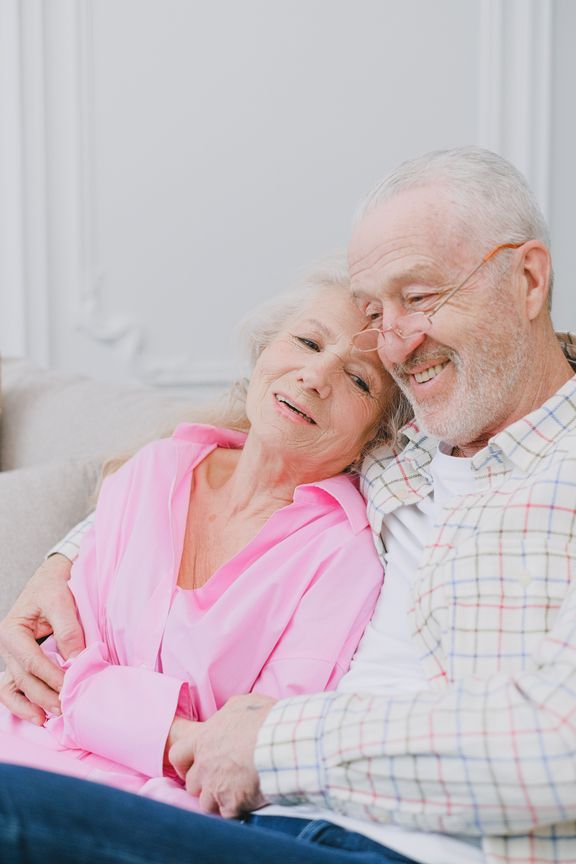 ANDY ON THE SUBJECT OF LOVE
Andy's love for his wife kept him by her side, but the emotion was not one he easily came by. He had to work to be able to earn it as well as express it properly. Andy said:
"You know, it takes a lot of things to make love. It takes patience, it takes understanding, it takes kindness."
The doting husband is bound to his wife forever, and they continued to take trips until death stepped in, parting them by taking Andy, leaving their kids to care for his Donna.
WHAT PEOPLE SAID ABOUT THE COUPLE
When CNN shared the story of Andy and Donna in 2018 on Twitter, it pulled on many heartstrings and had people praising Andy for his actions. Most of the comment section looked like this:
"A love that was blessed by Faith and ordained by God, it seems as a fairytale to come true, I do believe true love do exist but it is rare, delusion can give false image and almost doesn't count, the only thing that matters is TRUE LOVE it never wavers nor will it fail."
— (@moreofdes) January 27, 2019
"To his wife he is her 'everyday' hero! He has been her hero EVERYDAY for 27 years! AMAZING!!!! How lucky is she to know such a wonderful love!"
— (@roberta_chahoud) April 14, 2018
"What a great man and a great husband."
— (@ik238) April 14, 2018
Andy was an incredible father and husband who was willing to make sacrifices for his family no matter what he had to do. Like and share this story if you know fathers and husbands like him.


Please scroll below for more stories 🙂