Dustin Hoffman's reality is a story of rags to riches. Yet, despite enjoying the rewards of his hard work and commitment, he has held on to his core values. As a successful man, the "Stranger Than Fiction" star continues to help the needy, as he had once walked that road.
Undoubtedly, Dustin Hoffman has earned his stripes in the film industry. The actor, famous for playing anti-hero characters and vulnerable roles, has earned numerous awards, including five Golden Globe Awards, two Emmys, and the AFI Life Achievement Award.
Hoffman, a Los Angeles native, grew up in a neighborhood restricted by the lack of diversity. His short physique and race did not make him perfect for Hollywood stardom, but his mind did.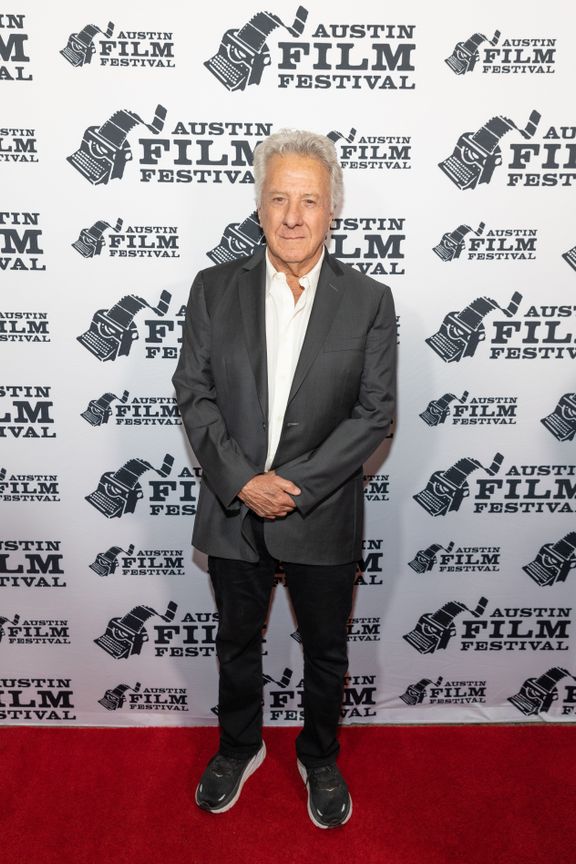 At 20, he moved to New York in search of greener pastures and hoped to establish himself as a movie star. Hoffman was excited about his new beginnings, and once he arrived in the new city, he was relieved to have escaped his "plastic environment."
In New York, Hoffman linked up with other great minds, Robert Duvall and Gene Hackman, who ended up as his flatmates. At the same time, the star of "The Graduate" faced hardship, including several failed attempts to enroll in Lee Strasberg's Actors Studio and get his acting career off the ground.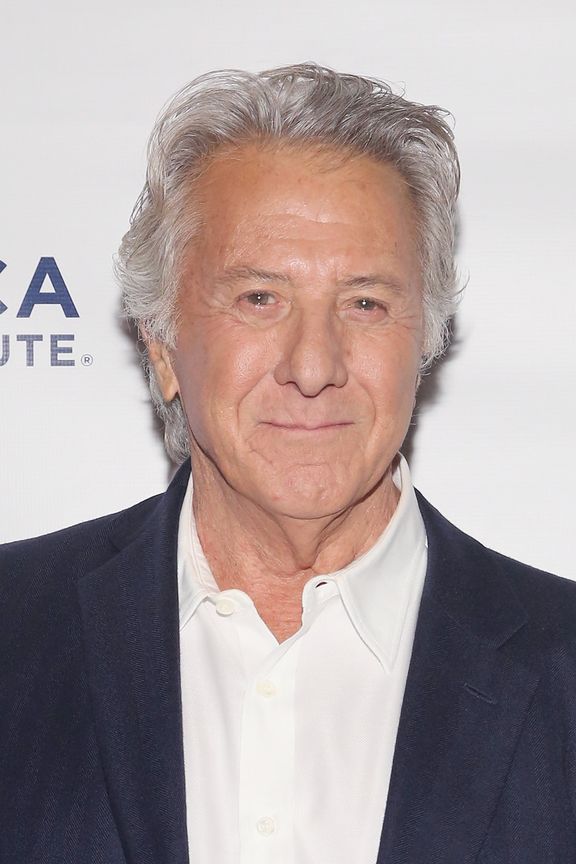 While waiting for his dream job, Hoffman needed to fend for himself. That led to taking odd jobs as a psychiatric hospital staff, a sales assistant in a toy store, and a weaver of Hawaiian garlands. At one point, he found himself cleaning toilets.
Eventually, his persistence paid off. At age 30, he was cast in Mike Nichols' "The Graduate." This was one of his memorable roles for two reasons. First, it plummeted him to stardom, and he broke the stereotype and the diversity problem dominant in his beloved hometown. While recalling the moment, he shared:
"Nichols chose to give this short, funny-looking Jewish guy the role usually reserved for a tall, handsome protestant."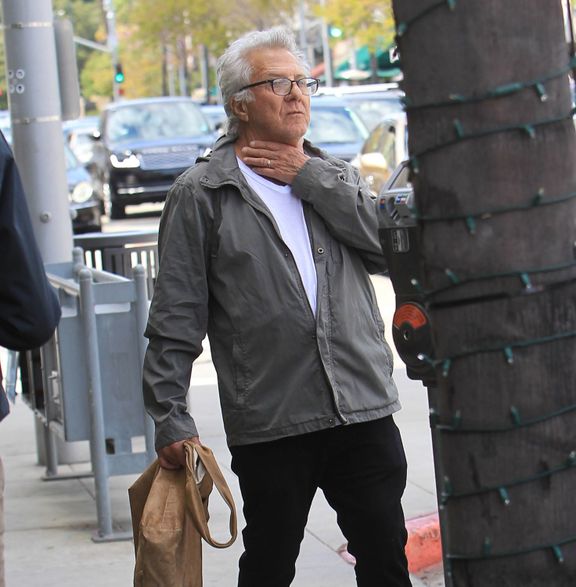 After working in a boldly cast film that contrasted the conventional casting at the time, the actor began to choose his roles more intentionally.
It took one year before he accepted his next sensational role as Ratso Rizzo in "Midnight Cowboy." This time, Hoffman played a character he shared some similarities with—as a schoolboy, he behaved like Rizzo. In his words:
"I was closer to Ratso Rizzo when I was going to school – that's what I felt like. I was an outsider, on the periphery looking in. And when I came to New York I did all those odd jobs, and if you're cleaning toilets for a living you're not that far from being Ratso so it wasn't that difficult a part."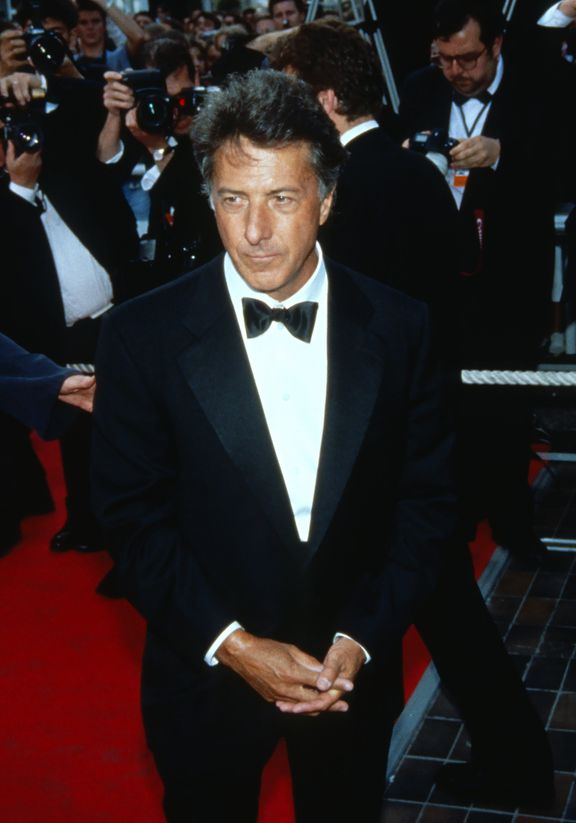 Hoffman easily surpassed his goal to change the dynamics that once plagued his hometown — actors looking a certain way. However, he went beyond that.
The actor unapologetically filtered his roles, exacting standards. Although there were times he was at loggerheads with directors, Hoffman maintained his principles choosing which role to accept and how to play it.
Dustin Hoffman Has the Perfect Life—Family & Career
Through the years, the actor has upheld his standards, which did not limit his success. He has become a fan favorite, earned recognition from the industry — including many Oscars, and amassed a fortune — the actor's net worth is estimated at $50 million.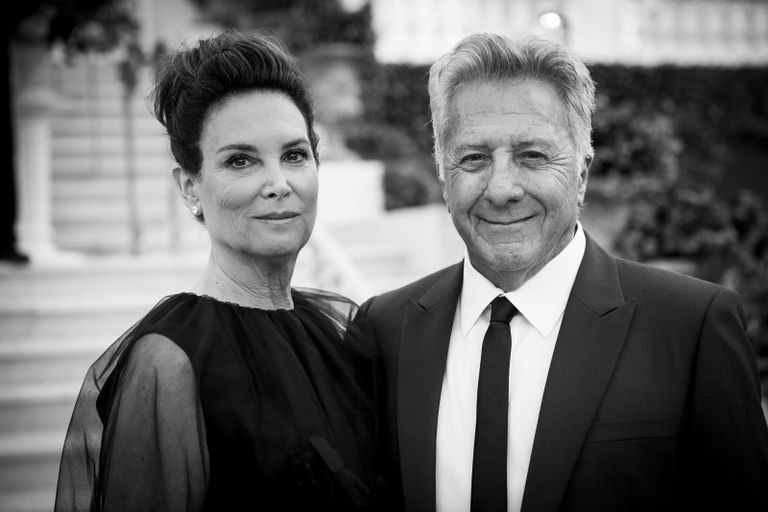 Besides being among the most successful actors, Hoffman lives an enviable life with his long-term wife and six kids. The actor married Anne Bryne, a single mom, in 1969, and the following year, they welcomed their only child, Jenna. Before their divorce in 1980, Hoffman adopted Bryne's daughter, Karina.
In 2014, he donated $12,000 worth of commercial kitchen equipment to an Adventist church.
The same year he divorced, the "Marathon" star tied the knot with Lisa Gottsegen. At the time, 25-year-old Gottsegen was an undergraduate — she became a successful businesswoman.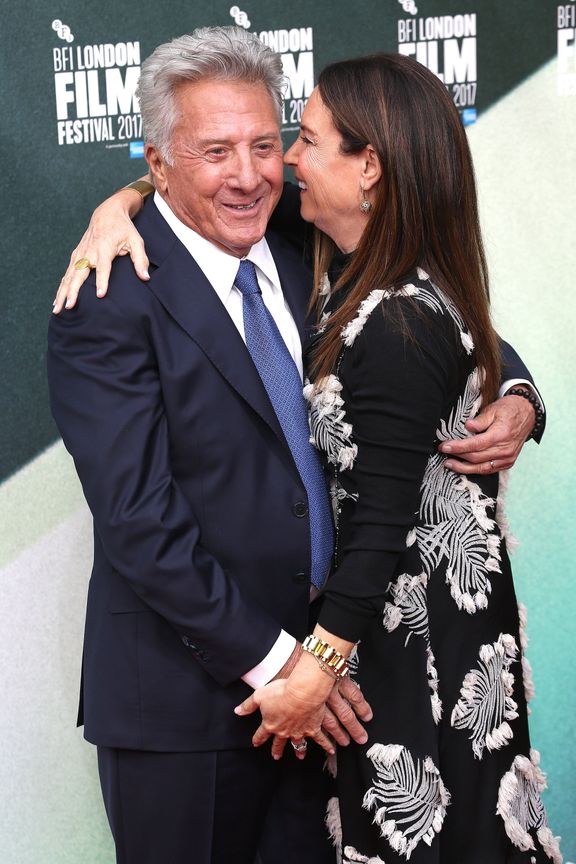 After they wed, the couple welcomed their first child, Jake. He was born prematurely and had Hyaline membrane disease. Thankfully, Hoffman was blessed with a wife who focused entirely on mothering their child.
Two years after Jake's birth, the couple welcomed Becky. Their next child was Max and, finally, Alexandra. Fortunately, with excellent parenting, they all turned out to be successful.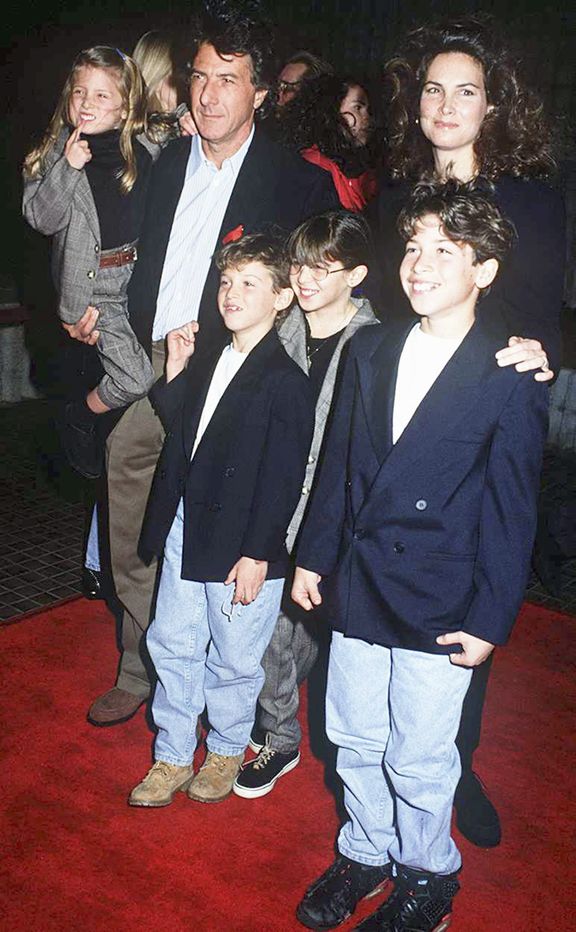 Despite his busy schedule, Hoffman established ground rules and prioritized his family. He often traveled to locations with all his six kids and had dinner with them. According to his wife:
"Our values are traditional. It was important to Dustin that we were together as a family…Our priority was to be with the kids. Even if we had a social obligation later, we would have dinner with the children first… we still all love being round the table together."
These values were not limited to honoring family time. Hoffman always respected his children's choices, and even as a famous star, he never forced them to see his works.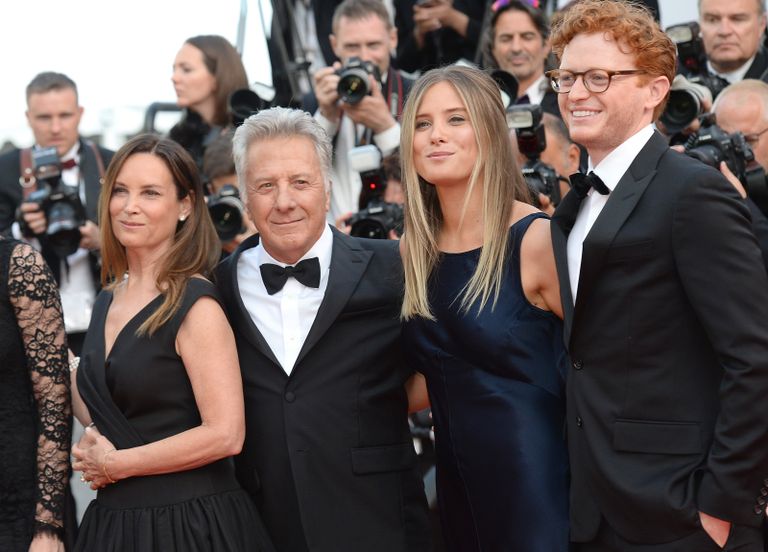 They grew to appreciate their father's career and commitment to the family as adults, and some of them now have successful movie careers. His firstborn, Jenna, is an actress with notable films like "Wag the Dog" and "The Wedding Singer," to her name. She is also a mother to two kids.
Her half-brothers, Jake and Max, also inherited their father's knack for acting. Amid his acting chops in "The Wolf of Wall Street," the former has worked closely with the iconic film star in "Hook" and "Rain Man."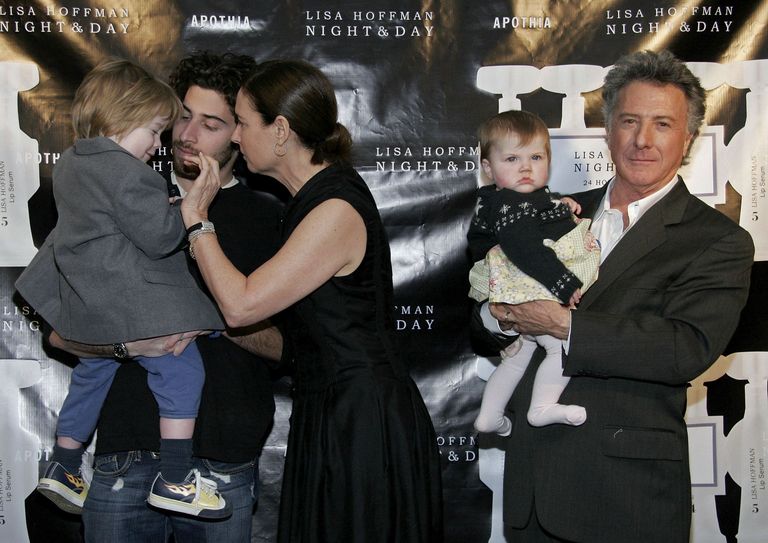 On the other hand, Max, the youngest son, a graduate of Brown University and the Film and TV School of the Academy of Performing Arts in Prague, has also appeared on TV in the film "Asthma."
Becky, the couple's second child, only starred with her dad in "Hook." She did not pursue a career in Hollywood but spent time broadening her knowledge by attending New York and Berlin schools.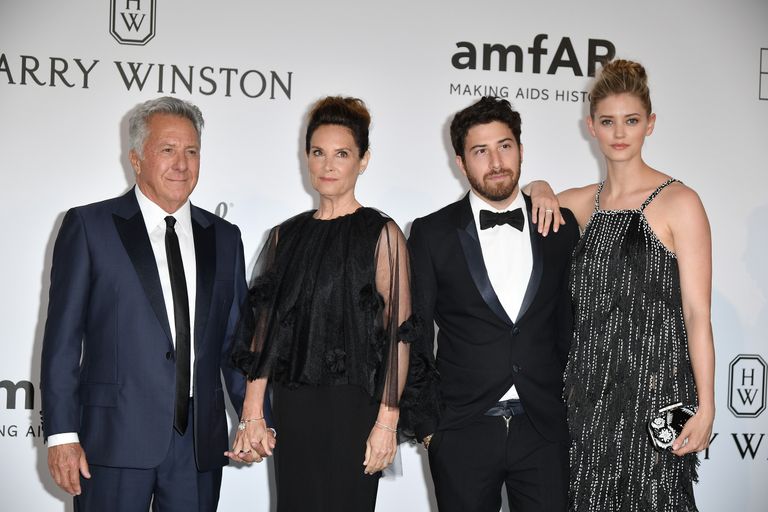 Their last child, Alexandra, studied at Brown University in Rhode Island and has one notable acting credit, "Moonlight Mile," to her name. Meanwhile, Hoffman's adopted daughter, Karina, did not inherit his acting prowess. She never starred in a film and has since evaded the spotlight.
Dustin Hoffman Has a Heart of Gold
Hoffman has been blessed with a successful career and family, but this did not happen by luck. It took years of labor, toiling, discipline, and upholding principles — all of which ultimately paid off.
While he may have left his lack and uncertainties behind, the actor is not oblivious to the realities of the needy, as he once walked the road. In 2014, he donated $12,000 worth of commercial kitchen equipment to an Adventist church.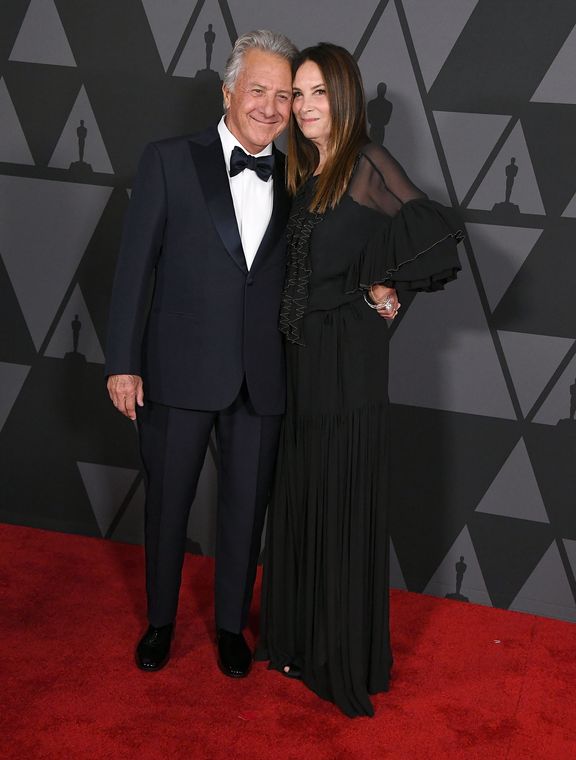 The celebrity shocked the Pocono Grace SDA Church in Pennsylvania after offering them a refrigerator, freezer, and cooking stove from his New York apartment.
This was inspired by the friendship between his family and Lucy Ascencio, a Pocono Grace church member who served as their housekeeper and cook.
Years before this heart-melting gesture, the onscreen icon founded an organization that operates a winter camp for kids with cancer. This time, he got the motivation from his wife's cousin, Pepper Abrams.
She had joined the family at dinner and complained about her six-year-old son, who had been denied joining camp because of his leukemia.
Hoffman partnered with O.J. Simpson, Michael Jackson, Richard Chamberlain, and McDonald's to build the first camp for kids with cancer.
At 85, Hoffman has achieved a brilliant feat, and lived a fulfilled life as an actor, husband to a beloved wife, father to successful kids, and most importantly, a cheerful giver who has never been overwhelmed by his success.