Gwen Stefani appeared to have a "little belly bump" in "The Voice" finale.
The finale was full of emotions – Stefani was "literally sobbing" when the cameras were turned off.
"The Voice" changed Gwen Stefani's and Blake Shelton's lives after they fell in love with each other.
Fans of the singer Gwen Stefani were chattering in excitement after the latest season finale of "The Voice." Not only was it a spectacular ending to the show's latest run, but fans also started speculating about whether Stefani was pregnant.
While some fans are adamant that the judge was sporting a baby bump, others dismissed it, saying she only gained a little weight. Either way, everyone agreed that she looked breathtaking in an extravagant leopard-print dress.
Stefani is already a mother to three children, Kingston Rossdale, 16, Zuma Rossdale, 14, and Apollo Rossdale, 8. She shares her children with her ex-husband Gavin Rossdale, most famous for being the lead guitarist and frontman of the band Bush.
The pair met on the show, and they've been working together ever since.
Fans debated the possibility of her pregnancy, especially after she posted a photo of herself in a beaded dress on Instagram. One fan commented, "I think Gwen is with child!!!! ❤️," while another on Twitter said she had spotted Gwen's "little belly bump" and was convinced a new baby was on its way.
Gwen Stefani Was "Literally Sobbing" at Their Last "Voice" Finale Together
Although Stefani's current husband, Blake Shelton, enjoyed having another of his protégés win the latest season of the reality TV show, he had mixed emotions by the end. His wife announced that she would not be joining season 23, and the next run will also be Shelton's last time on the show.
The wedding was a lovely, intimate ceremony held at Shelton's ranch in Oklahoma, and Stefani invited her parents and her three kids.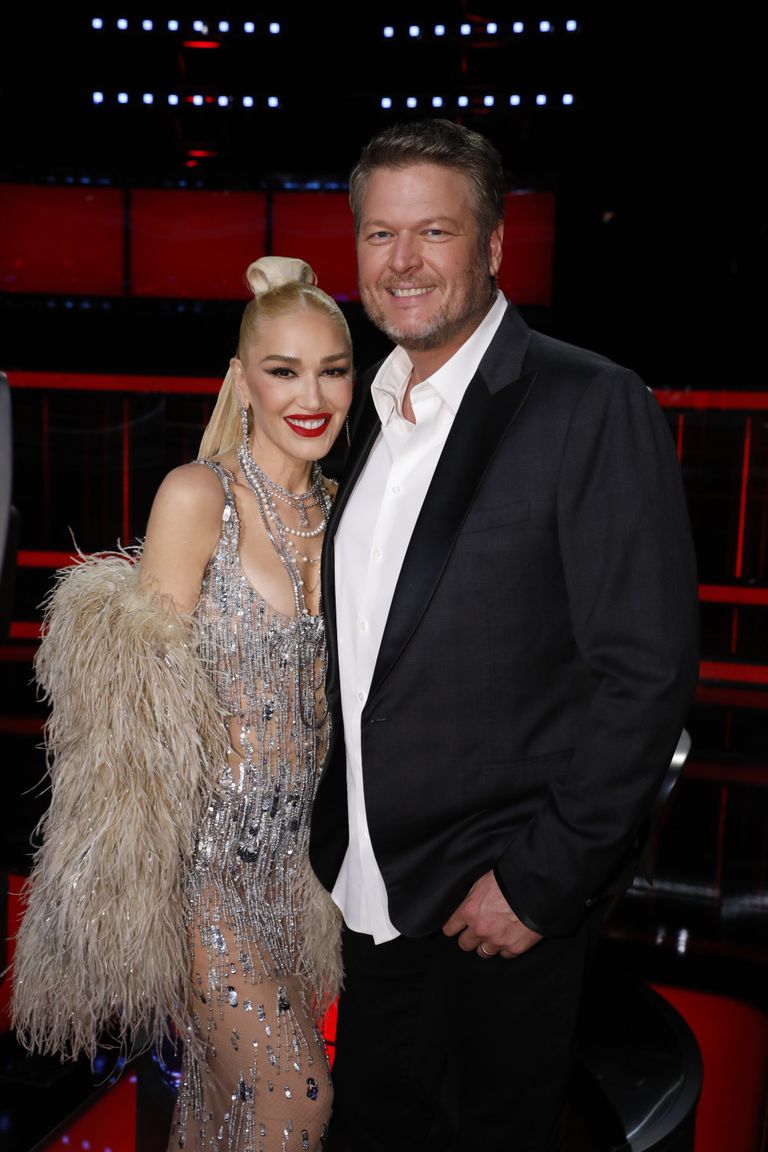 The pair met on the show, and they've been working together ever since. Stefani announced that season 22 was her last, and after all the performances were wrapped up, the full implication of the end of the season hit her and Shelton. The country singer remarked:
"I walked over to Gwen's chair after the cameras went off and she's over there literally sobbing. She was like, 'This is our last time that we're going to do this together.'"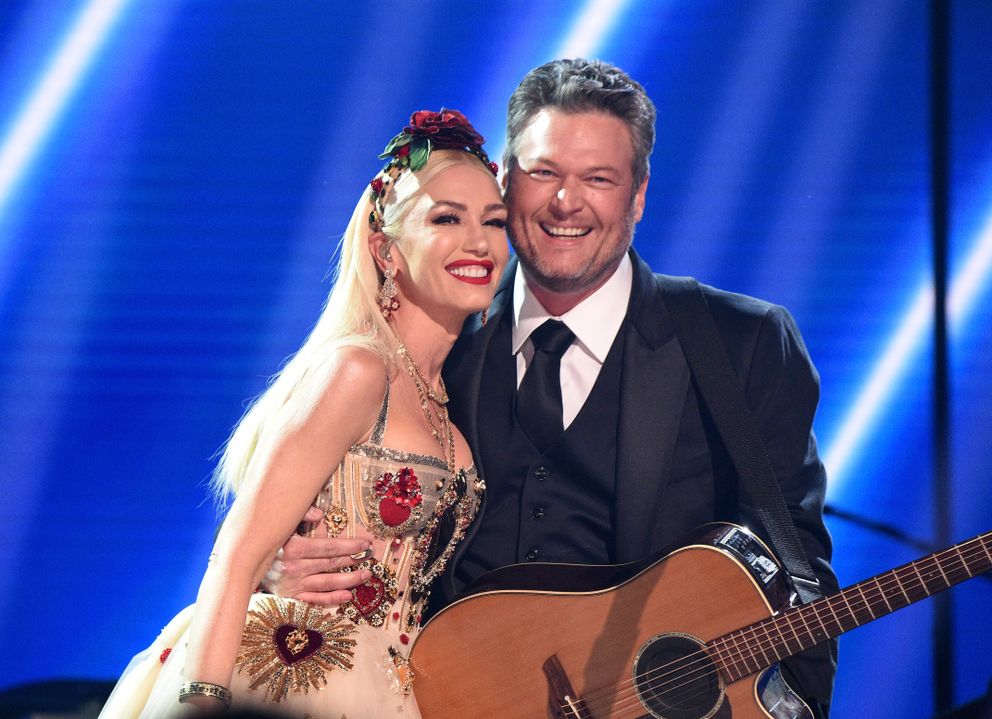 Although Shelton didn't cry, he isn't oblivious to the situation. He opened up about his wife leaving the show and said his life was heavily impacted after accepting the judge position, and he would miss having his wife with him.
Love of Gwen Stefani & Blake Shelton: The Show Changed Their Life
When Shelton and Stefani started working together, they were both still married. While Stefani was still with Rossdale, Shelton shared his life with the country star Miranda Lambert. However, in 2015, both judges separated from their significant others.
The two became close, and their understanding of each other's situations guided their relationship into more romantic waters. After growing closer and spending more time together, the two tied the knot in July 2021.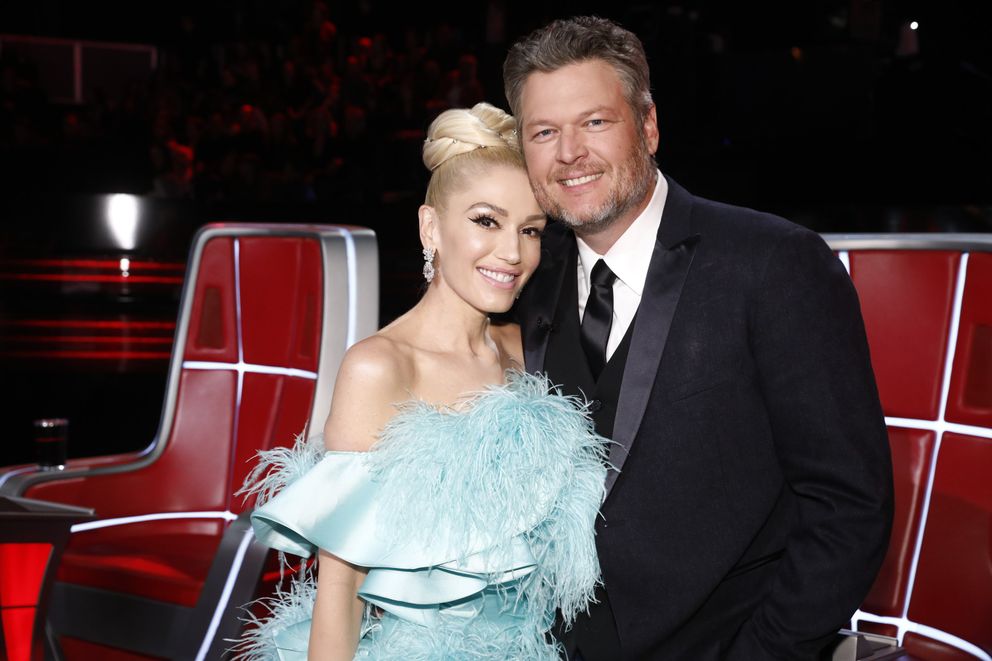 The wedding was a lovely, intimate ceremony held at Shelton's ranch in Oklahoma, and Stefani invited her parents and her three kids. The day perfectly encapsulated their personalities, and Carson Daly mentioned:
"It was as elegant and refined and cool as Gwen is, and it was as country and down-home and fun as Blake is."
Before the wedding, fans got a glimpse of what was in store for the couple. Stefani posted a picture on social media and mentioned in the caption that Shelton had proposed. Soon, she was seen sporting an impressive ring.
Previous Pregnancy Rumors
This isn't the first time fans have ecstatically claimed Stefani is pregnant. On multiple occasions, avid followers have claimed the singer was developing a baby bump, but they were left disappointed every time.
After the two started dating, rumors started going around that she was expecting a child. The couple dismissed the idle talk, saying it was much too early in the relationship to start thinking about having children.
In 2017, more whispers began floating around, insinuating another apparent pregnancy. This time, a few news sources even picked up on the chatter, but the couple refused to confirm anything. Shelton did comment that he wants to have kids with his popstar wife. He commented:
"I hope. We will see."
Stefani and Shelton picked up on the rumors early, and in 2016, they posted an ultrasound picture. Much to the dismay of their fans, it turned out to be an April Fools' joke. That said, Shelton loves being around Stefani's three kids, and it seems being a stepdad might be enough for now.