Julia Roberts managed to build a strong marriage with a partner who's not famous, and they've been married for over 20 years. She also put motherhood ahead of her career, pausing it for 20 years when she was almost 40. The star now lives an ordinary life with her family on a rural ranch where she secretly married her husband.
In the early spring of 2000, Julia Roberts met Danny Moder, a cameraman, on the set of "The Mexican." Both were in relationships at the time, with the actress dating fellow actor Ben Bratt.
Danny was in a four-year marriage with his makeup artist wife, Vera Steimberg Moder. Some people close to the cameraman's family said his marriage to his wife was strained, but the bond he started building with Julia pushed him to file for divorce in June 2001.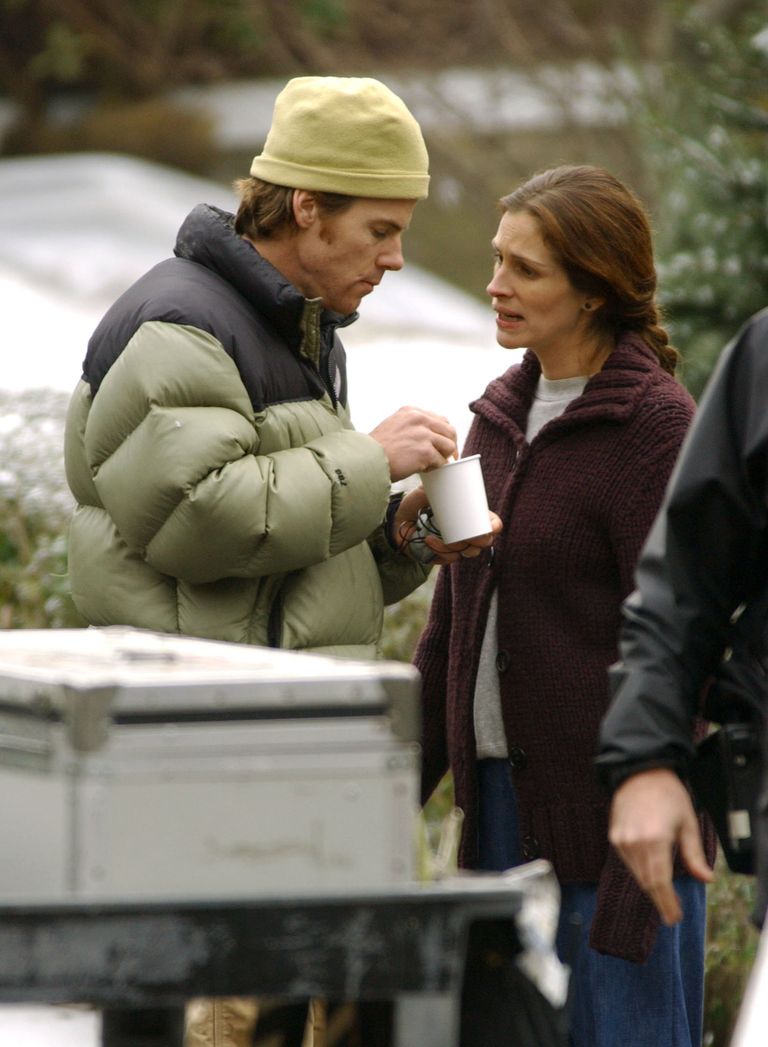 The "Pretty Woman" star was a frequent patron of the restaurants and shops near her lower Manhattan apartment when she was dating Bratt, but things changed after they broke up. When she began seeing a now-available Danny, she was rarely seen at her usual spots.
The pair, who'd become romantic, divided their time between Julia's more than $5 million Taos ranch and the cameraman's Los Angeles apartment. The actress bought the ranch in 1995 as a retreat from Hollywood life.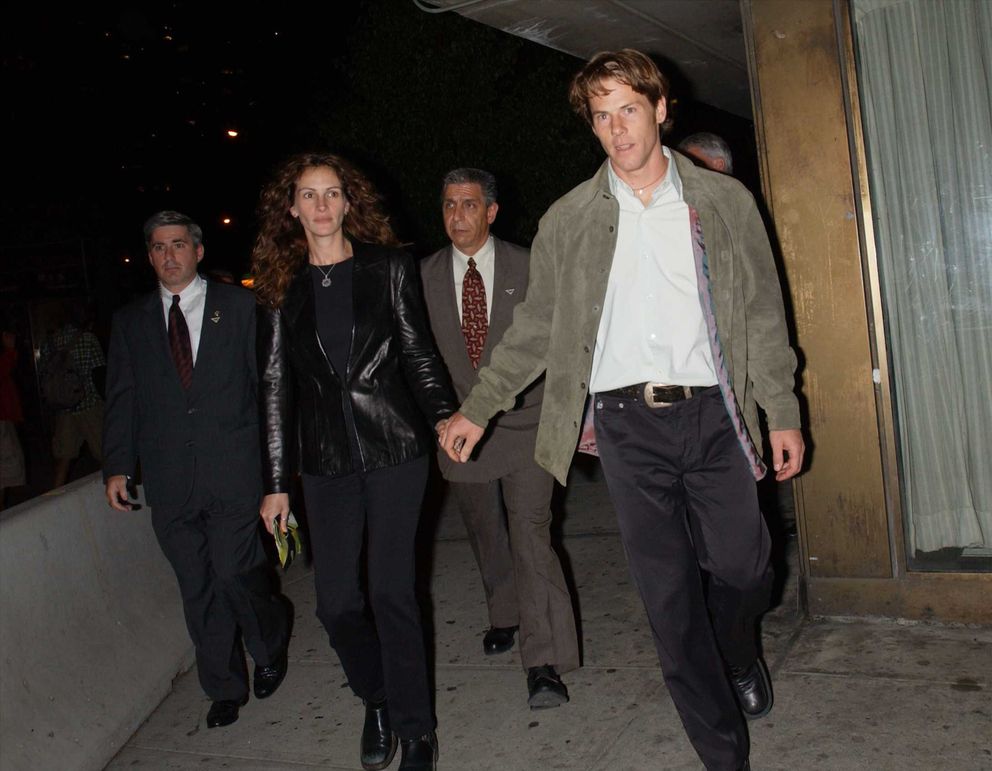 The star lived a simple life at the ranch where she'd walk her many dogs, bond with neighbors, get takeout at Taos Cow, or dance and makeout in the evening with Danny at the Alley Cantina. It seemed the couple's relationship was more than a temporary thing.
The actress' alleged friend described the couple as loving, solid, and nonjudgmental. Bratt, on the other hand, married Talisa Soto, his "Piñero" co-star, in May 2002, and never liked the fame Julia had once harshly told Vanity Fair:
"It's like a fly that won't leave you alone; it's that mosquito that buzzes in your ear when you're trying to sleep at night."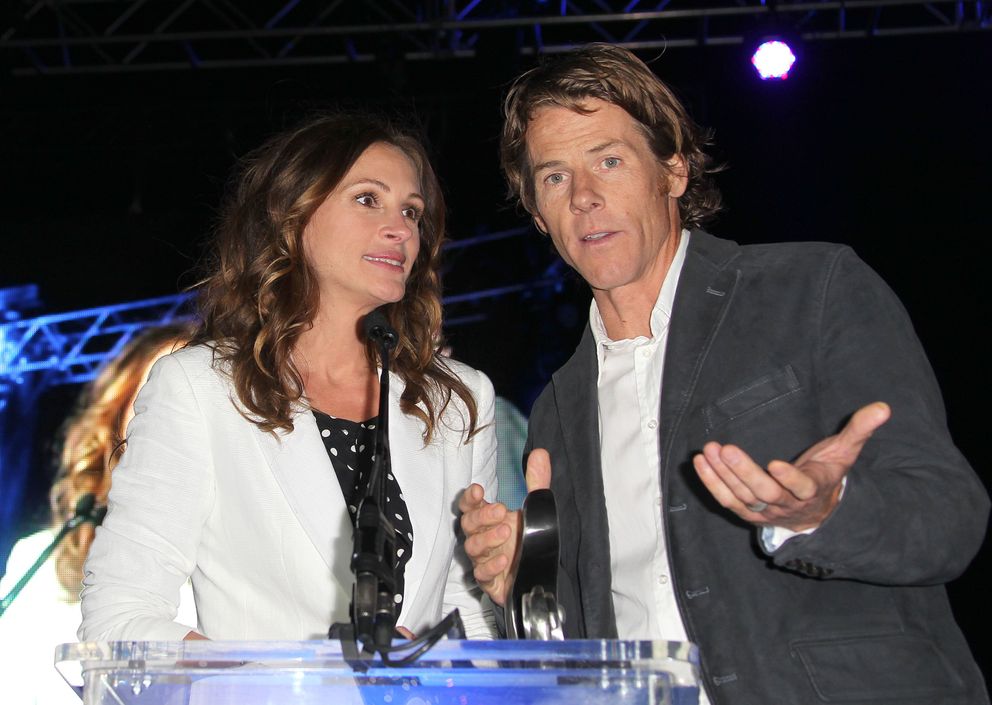 However, according to a friend, Danny was different because he liked every "facet" of who Julia was and accepted it. The friend described the cameraman as supportive and someone who celebrated the actress for who she was.
Danny wasn't as famous as Julia, and it wasn't typical for a celebrity of her caliber to date what could be deemed a "simple man." Tabloids discussed their romance, but the pair's love was firm, and the cameraman proved he was ready to live with her fame for life.
Julia and Danny's Surprise Private Wedding Ceremony
On July 4, 2002, Julia invited friends to her ranch for what they believed was a late-night drink to "celebrate Independence Day." People flew from Los Angeles, Manhattan, and Atlanta to the star's 82-acre New Mexico home.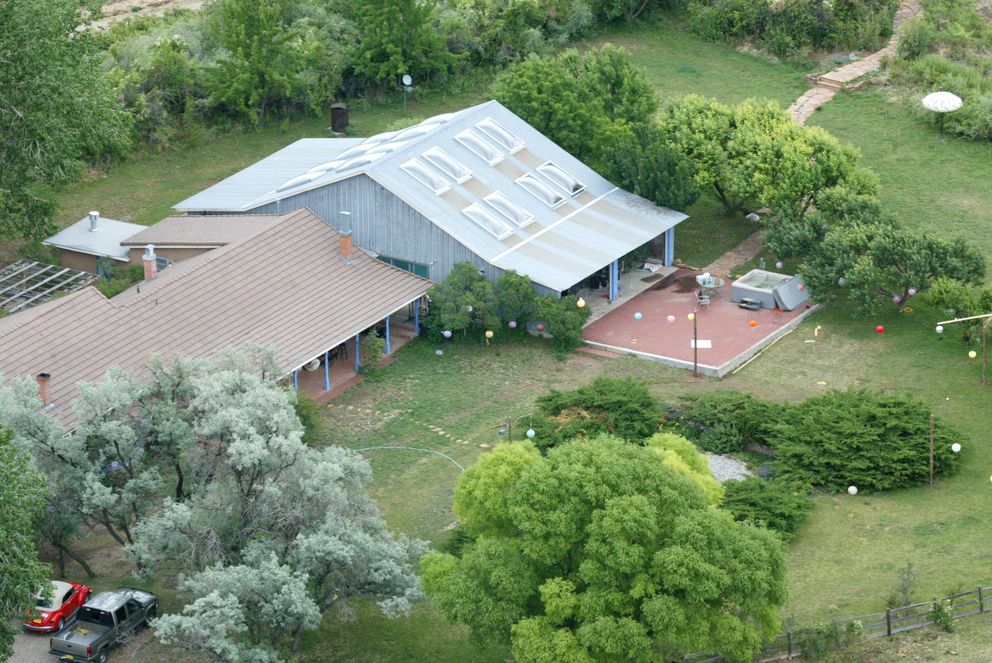 That afternoon, the guests spent hours by the actress's swimming pool, eating homemade turkey cooked by Julia and playing basketball and football. Some people wanted to sleep at night, but a friend recalled how the star urged them to stay put.
When midnight came, the small group sat on lawn chairs arranged in a semicircle in a small religious meeting house on the property. It was decorated with beautiful Chinese lanterns and candles that gave off a romantic setting.
Danny and Julia suddenly walked onto an arch made from white and pink silk sheaths. They walked to a circle scattered with red, white, and pink rose petals, and that's when it dawned on most of the guests what exactly was about to happen.
People started cheering as they realized what was happening! The cameraman got down on one knee and proposed to the actress, and she responded by placing her hands on her heart and saying "yes" as the crowd chanted the word along with her!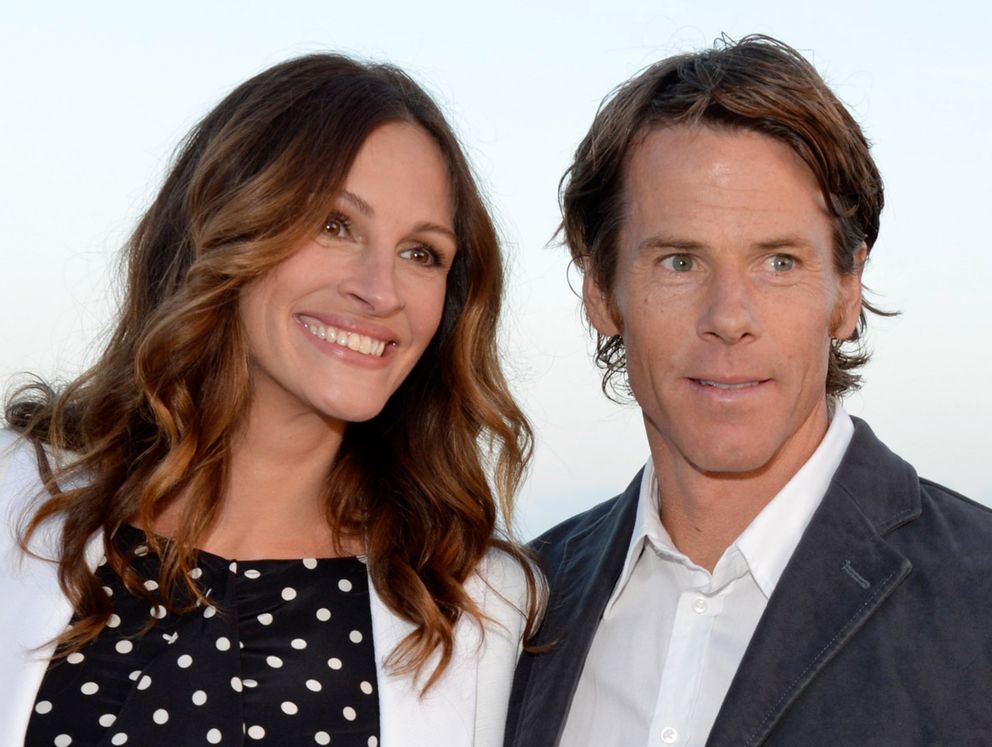 A friend said the whole thing was intimate and magical, leaving them feeling like they were eavesdropping. The then 34-year-old star and the 33-year-old cameraman's private ceremony was officiated by Barry Hirsch, Julia's lawyer and longtime friend.
The simple ceremony had no groomsmen, bridesmaids, flower girls, glamorous additions, and celebrity guests. The bride was stunning in a pink cotton halter dress decorated with antique beads and pearls, including hand-painted flowers.
The groom looked dashing in his red ruffled shirt and tan pants as he and Julia exchanged handwritten vows in the 20-minute ceremony. In between, someone broke a glass, causing a guest to shout, "'Mazel Tov!'" leading to laughter!
The loving couple kissed throughout their ceremony and kept asking their guests if they could! After the couple's marriage was done, the actress partially paused her budding career for 20 years and once lovingly said:
"I was born to be the wife of this man."
Julia couldn't have been more right about Danny because he made her second marriage even better! The star became a mother later in life and prioritized it above her career.
Roberts' Children with Moder
About two years into their marriage, Julia's spokesperson revealed that she and her husband were having twins that were expected in early 2005. On November 28, 2004, Hazel and Phinnaues were born when their mother was 37.
The actress explained that she and Danny had chosen "Hazel" for their daughter because it was old-fashioned. The cameraman's wife shared how he'd wanted to call their son "Finn," but it felt more like a nickname, so they opted for Phinnaues as his full one.
In 2006, People magazine noted how motherhood had been a "top priority" for Julia. Speaking to the publication in April of that same year, Marc Platt, the "Three Days of Rain" producer and the actress' friend, said:
"The kids bring her such a sense of fulfillment and joy."
Platt shared how it was a "wonderful" thing to see. In December 2006, the actress confirmed that she was expecting her third child, and at 39, she welcomed a son named Henry Daniel Moder the following year.
The little boy weighed 8½ pounds when he was born in Los Angeles and Julia's representative, Marcy Engelman, said the family was doing well. The star and her husband lived a quiet and everyday life on the ranch with their children.
Julia and Danny's Quiet Life on the Ranch and Her Journey into Motherhood
In 2013, USA Today noted that Julia didn't share many photos of her children on Instagram, but her husband gladly did. She also didn't post where she was on Twitter, and when a friend gave the actress a copy of J.D. Salinger's short stories, she showed how down to Earth she was.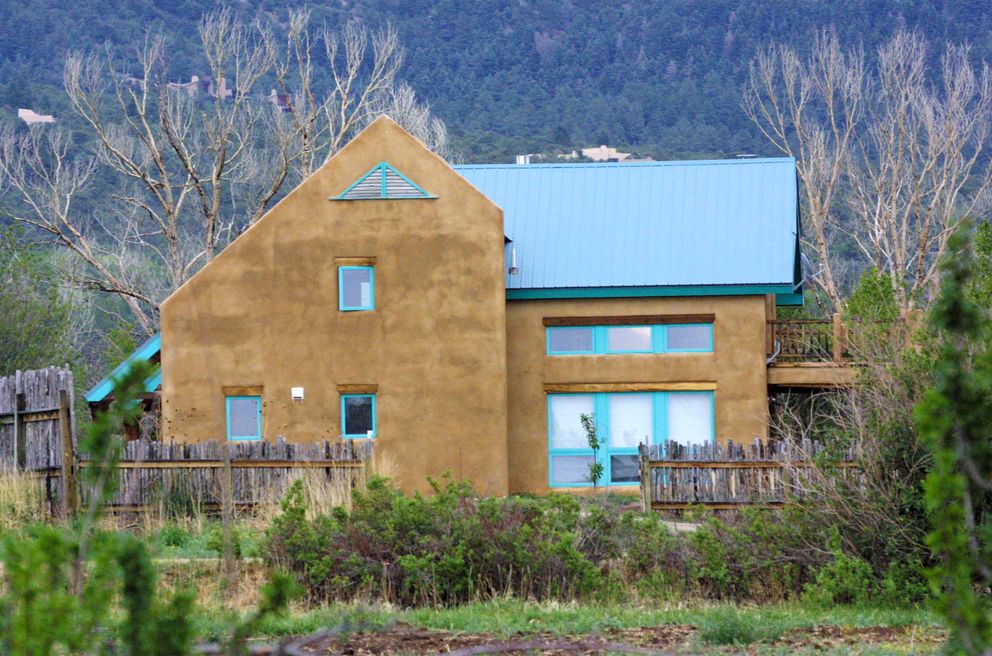 The publication said the star physically wrote a thank you note on paper that went straight to the friend. Despite having once been the world's highest-paid actress, Julia was able to disappear from the public.
She would go to either of her homes in New Mexico, California, or Manhattan. The star once explained that how she and Danny lived was all structured to help them in protecting their children, adding:
"We just want to have our family life and not have that intruded upon."
The cameraman's wife also said she thought she was lucky because she was too old for the silliness that came with the internet and the current celebrity culture. She was grateful for that and thought her age helped her avoid certain things.
During a 2010 "The Oprah Winfrey Show" interview, Julia spoke about how she loved waking up early and seeing her children's reactions to receiving a brand new day. She said the trio was still at an age where everything impressed them.
The "Eat, Pray, Love" actress also shared how she tried her best to be "present" for all three children. The star once also revealed to the Today show that she reveled in life and jokingly noted how her biggest win daily was when all her children made it to "the potty!"
According to a 2022 Architectural Digest piece, Julia's well-known home was her Taos ranch. The publication revealed that the property was near the community of Arroyo Seco and was kept as the star's second home.
It was reported that the "Erin Brockovich" actress, her husband, and their children often spent time on the estate. The Southwest locals allegedly frequently bumped into Julia at Target or the grocery store, and she was also a dedicated wife who met up with her husband from his workplace.
In 2017 while being interviewed by InStyle, the actress shared her motherhood journey. She shared how she couldn't survive without Balmex when her children were infants to help fight diaper rash.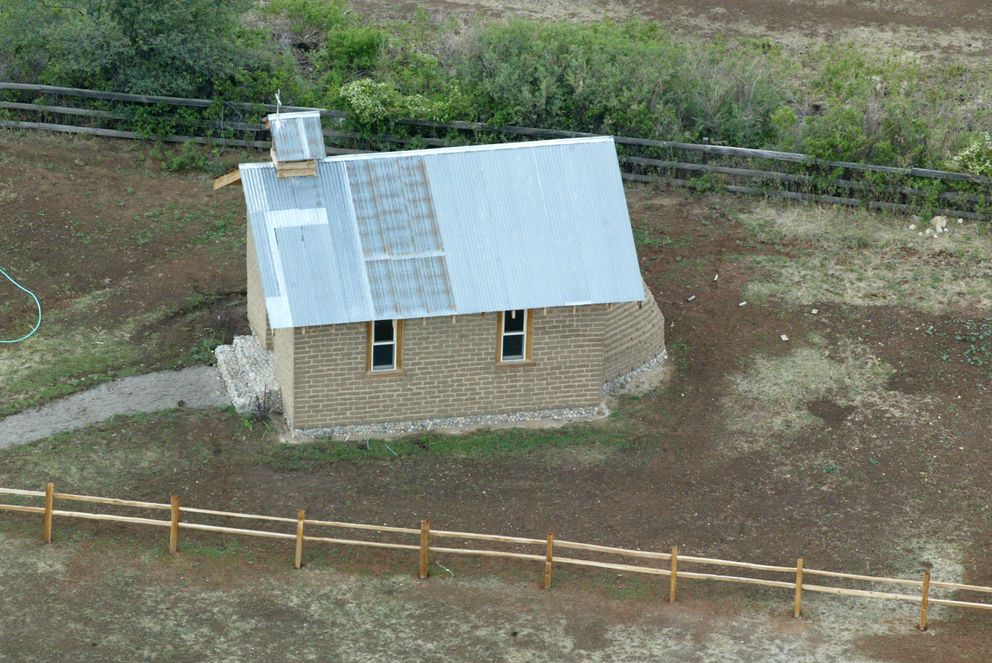 The "Wonder" star showed what an ordinary person she was, said she loved the product's smell, couldn't live without it and described it as "perfect." When asked what she'd do if she saw a child doing something they shouldn't be doing on the playground, Julia's answer was diplomatic, with her stating:
"It would depend on what they're doing, but I would imagine I would say something."
Her idea was to give the child a clue that what they were doing wasn't right. What the interviewer didn't expect was when the actress hilariously quickly added, "and then trip them!"
When asked what the most effective way was to alert a child that they'd crossed a line and would need to face the consequences, the star suggested using one's stern parenting voice! However, once things on the emotional side quietened, she urged for a "conscious conversation" about what happened.
Julia's tip for extending family bonding time at the table was to have everybody sit down for dinner at the table. Danny's wife felt it was meaningful and revealed that she and her family had the most profound conversations during that time.
Delving a little deeper into her private life, the star said she ensured to have breakfast and dinner with her children. In that way, she felt they were starting things together as a family, processing that day's events and winding it down as a unit.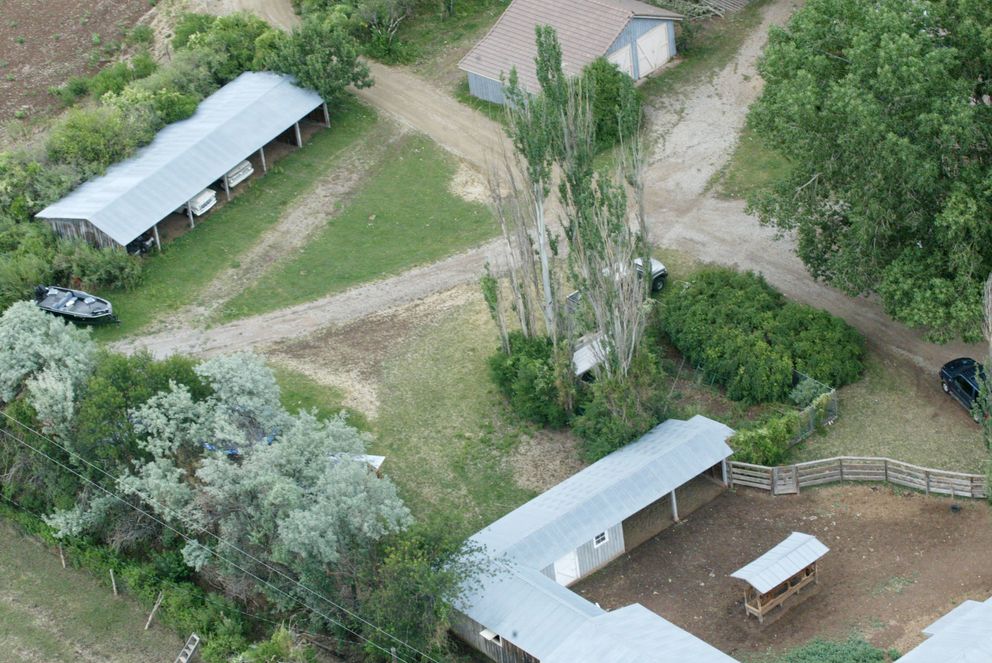 The star also shared that she thought the right age to get a cell phone for her children was 12 because that was when Hazel got hers. Julia confessed how she and Danny hadn't been sure about gifting the phone to the child, but Hazel's reasons for wanting it were straightforward and honest.
Julia [Roberts] also shared how the life they built with their three children [Hazel, Phinnaues, and Henry Moder] made the cut.
The actress explained that the child didn't give her parents a PowerPoint presentation (although she'd pulled that trick before!) to sway them but used vulnerable honesty instead. The little girl just stated what her needs were, leaving her mother feeling:
"I was too in love with her in that moment I was like, 'we've got to get her a cell phone!'"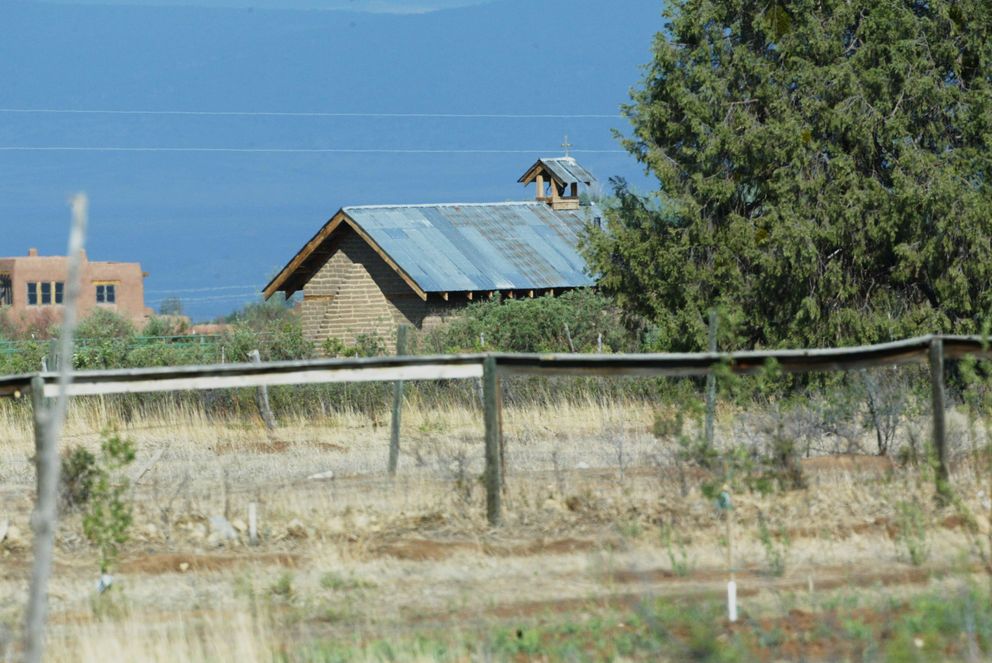 She also shared how she dealt with separation anxiety by taking her children with her whenever she needed to be out of the home. In October 2020, during a Sunday Morning interview, Danny's wife opened up about what was important in her life at age 54.
The star told her interviewer that her family and career were essential to her but explained that they were not equally important. Julia shared how being an actress never "consumed" her.
Explaining further, she revealed that acting was a "dream come true" for her but that it wasn't the only dream she had that became a reality. When questioned about her other objectives, the mother of three pointed to her family, saying:
"The life that I've built with my husband."
Julia also shared how the life they built with their three children made the cut. She described the things she mentioned as the best ones, noting how coming home triumphantly to her family at the end of the day was everything to her.
The CBS News show revealed how for the first time in twenty years, the actress would be starring in a romantic comedy in 2022. Danny's wife was set to reunite with fellow actor and longtime friend, George Clooney.