Kathie Lee Gifford's husband of 30 years suddenly passed away, leaving her, their son, and their daughter in shock.
Kathie Lee's son Cody loves and honors his legendary father so much.
The Gifford family was blessed with a baby in 2022.
On November 24, 2022, Cody Gifford and his wife, Erika Gifford, celebrated their first Thanksgiving with their adorable baby boy, Frank "Frankie" Gifford Jr. To mark the special occasion, the couple shared images of the little boy on social media.
In an Instagram Story post, Kathie Lee Gifford's daughter-in-law shared the cutest close-up image of the infant with his mouth wide open. Little Frank Jr. seemed ready to take a bite of some Thanksgiving supper!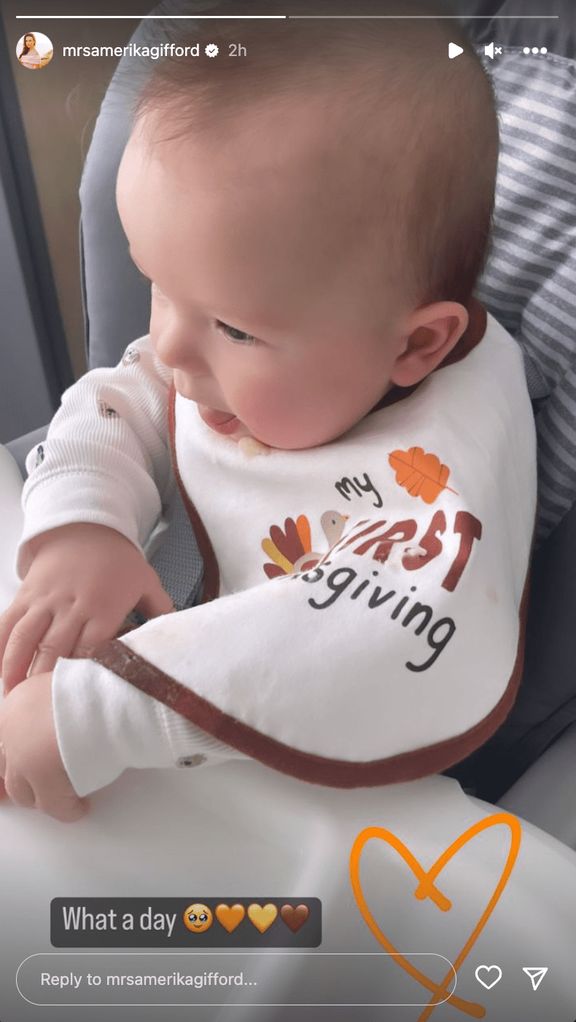 Erika captioned the post, writing, "Most thankful ever." Cody also uploaded the same image on Twitter but a full version of it showing how their son was sitting in his high chair and confessed that he was "Thankful."
In a second Instagram Story post, Erika shared a side view of her son sitting in a different chair with a bib around his neck. The bib read, "My first Thanksgiving," and included a turkey and some leaves, with Erika writing, "What a day," and Kathie Lee commenting with one word, "blessing."
Thankful pic.twitter.com/YHWPucmG9t

— Cody Gifford (@CodyNGifford) November 25, 2022
In her Instagram, Cody's wife also shared two adorable images of the little boy wearing his Thanksgiving best, which included the bib and a matching turkey head hat. In the first picture, Frank Jr. had his tiny foot in his mouth, and in the second one, he showed off his cute little tongue!
The little boy's mother revealed that their literal and metaphorical plates and hearts were full. She said they'd been "gobbling this little turkey" (meaning their son) at every chance they got.
Erika also noted how they were forever grateful to Jesus for their greatest blessing – Frank Jr. This was another holiday that the Giffords had to celebrate without the little boy's namesake and Kathie Lee's husband, Frank Gifford Sr.
How Did Kathie Lee Suddenly Lose Her Husband of 30 Years?
Frank Sr. might've been an Emmy Award-winning sports broadcaster and an iconic former New York Giants player, but to his children, he was simply their father. The star had five children in total, with Cody and Cassidy being the youngest from his marriage to Kathie Lee.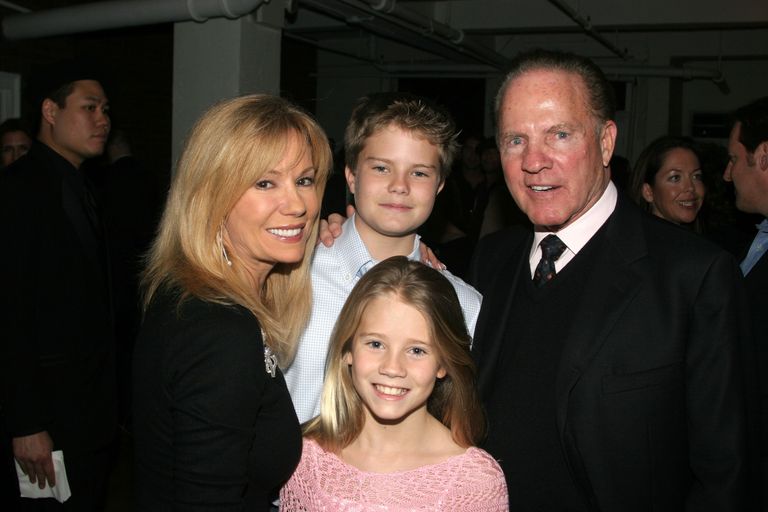 On August 9, 2015, Frank Sr. left his family bewildered when he suddenly died. His family was completely shocked when they lost him, and they had to deal with the loss and their feelings while grieving.
Cody, then 25, had seen his father as the perfect role model, leading him to follow in the star's footsteps. Erika's husband played football at the University of Southern California.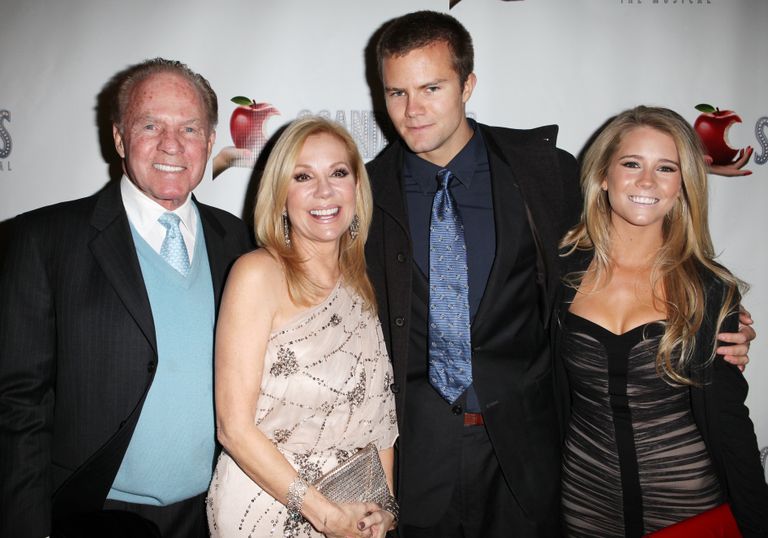 The late star's son once told People magazine that Wellington Mara, the former New York Giants co-owner, called Frank Sr. "the son any father" would've loved to have. Mara also said Cody's parent was the type of father any son would've been proud to have.
She [Kathie Lee Gifford] said she was looking forward to the new and beautiful phase of her life!
Cody agreed with Mara, noting how he'd been blessed "beyond words" to have had Frank Sr. His sister shared how she'd always be able to call "that legend" not only her father but the most generous and kindest human being she'd ever known.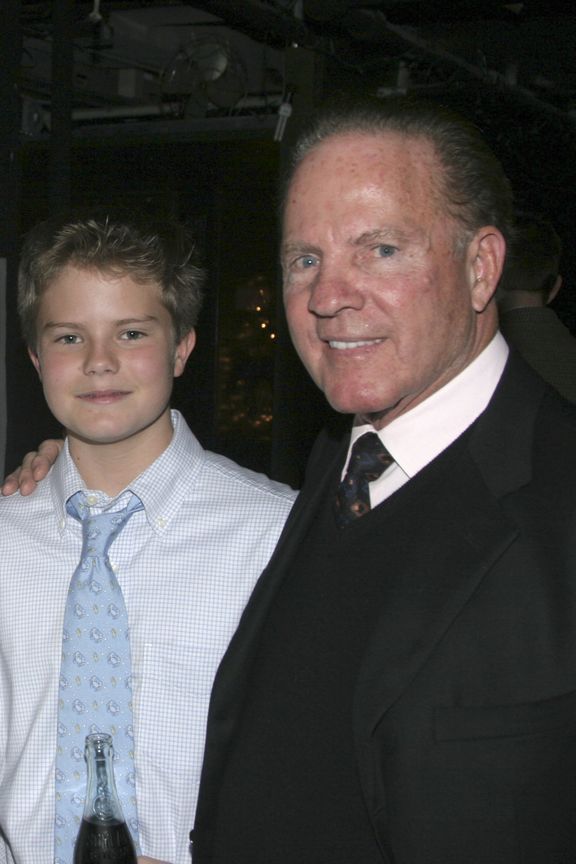 Despite all the love Frank Sr.'s children had for him, his wife was still taken aback when she discovered her grandson would bear his name. The former "Today" show co-host once explained her misgivings about the naming.
Why Did Kathie Lee Worry about Her Son Naming His Baby after His Father?
Frank Jr., born on May 31, 2022, was Cody's first child with his wife; his first name was the same as his late grandfather's. Kathie Lee, 69 in 2022, confessed that she hadn't known her grandson would be named after her late husband, adding:
"I was surprised Cody named him after his dad because Cody knew what it was like to grow up in the shadow of a great man."
However, the former television personality shared how Cody would probably never get over his father's death. Kathie Lee noted how the late star's son lost him at an early age and that he used to be his hero and still was.
In an Instagram post where she celebrated the little boy's birth, Cody's mother revealed how excited she was. She said she was looking forward to the new and beautiful phase of her life!