Liam Neeson's wife was fatally injured in an accident, and in the end, he had to pull the plug on her life support system. He buried her near his home and visits her grave every day. Life for the actor without her is hard, but he continues to move forward while raising his two boys.
Liam Neeson's late wife, actress Natasha Richardson, passed away in 2009 when she took a nasty fall on a ski slope at the Mont-Tremblant resort in Quebec. According to resort officials, she fell on a beginner's trail.
Reports revealed medics got to the hill 17 minutes after the incident; however, Richardson turned down help, claiming she was fine. This made ambulance staff leave, relinquishing the actress into the care of the resort's on-site clinic.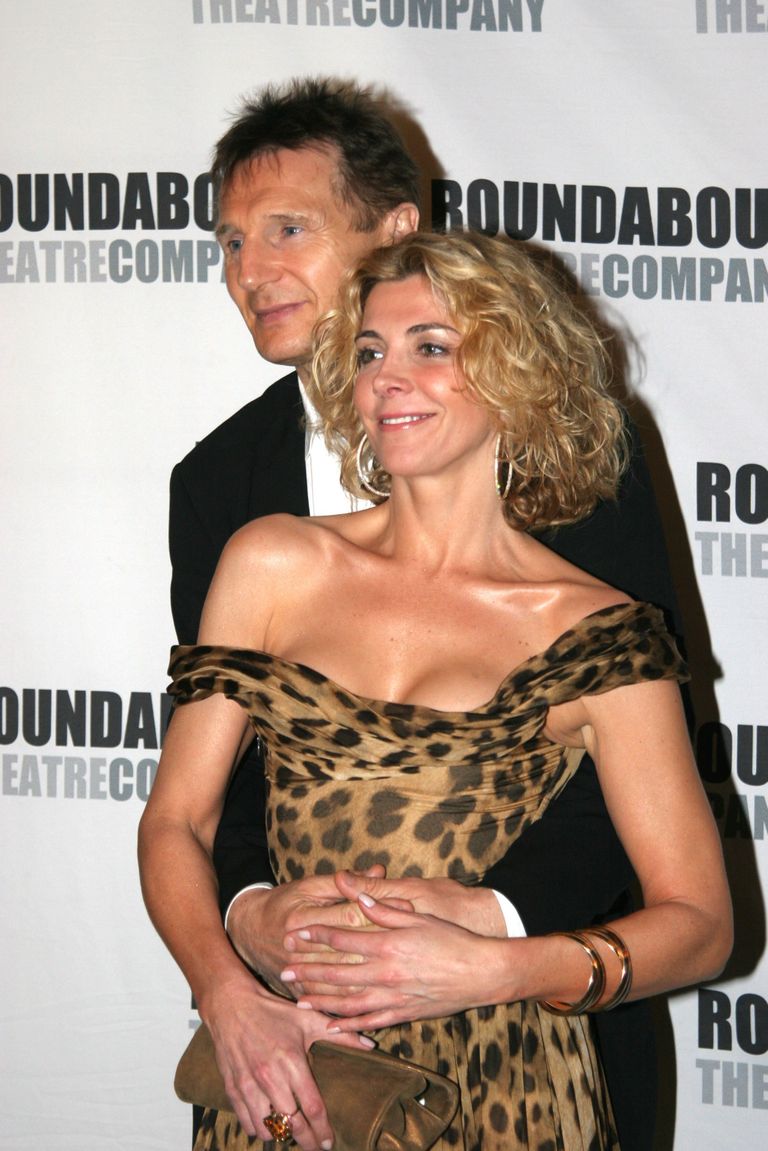 Almost four hours later, another 911 call was made from Richardson's hotel room; her condition had worsened, but she was conscious, and they could still communicate with her even though she was a bit unstable.
An ambulance arrived nine minutes after the 911 call went out, and she soon reached a hospital. There they discovered that she was suffering from an epidural hematoma, a condition that "causes bleeding between the skull and the brain's covering."
This bleeding is usually caused by a fracture on the skull. According to the experts, this can produce a blood clot that applies pressure on the brain, forcing the brain to move downward, in turn applying pressure on the brain stem, which is in charge of breathing and other important processes.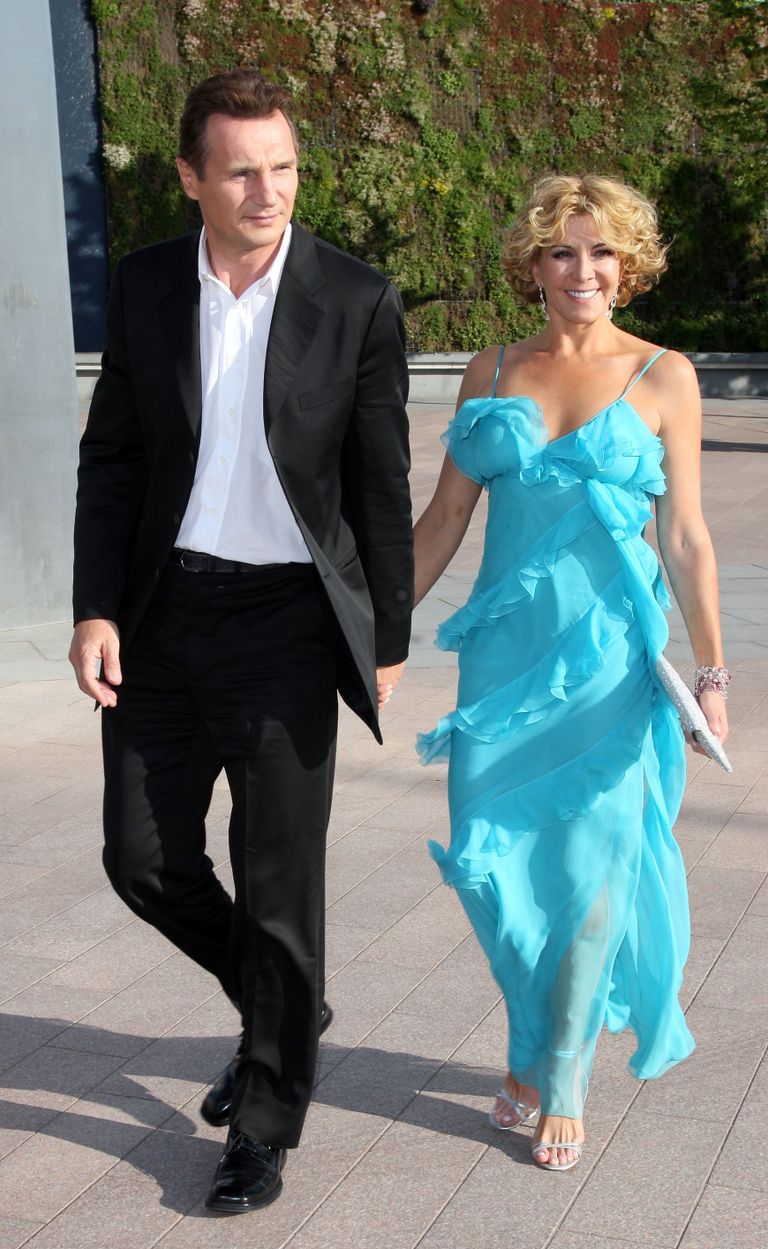 People like Richardson who suffer from this injury usually feel okay immediately after because the bleeding symptoms take some time to set in. Nevertheless, experts say the condition would be treatable if the problem had been identified and the victim was moved to a hospital as quickly as possible.
When Neeson, who was filming in Toronto at the time, learned of what happened, he rushed to the hospital where his wife was. Unfortunately, they refused to let him see her. He recalled:
"I walked into the emergency (room) – it's like 70, 80 people, broken arms, black eyes, all that – and for the first time in years, nobody recognizes me. Not the nurses. The patients. No one. I've come all this way, and they won't let me see her."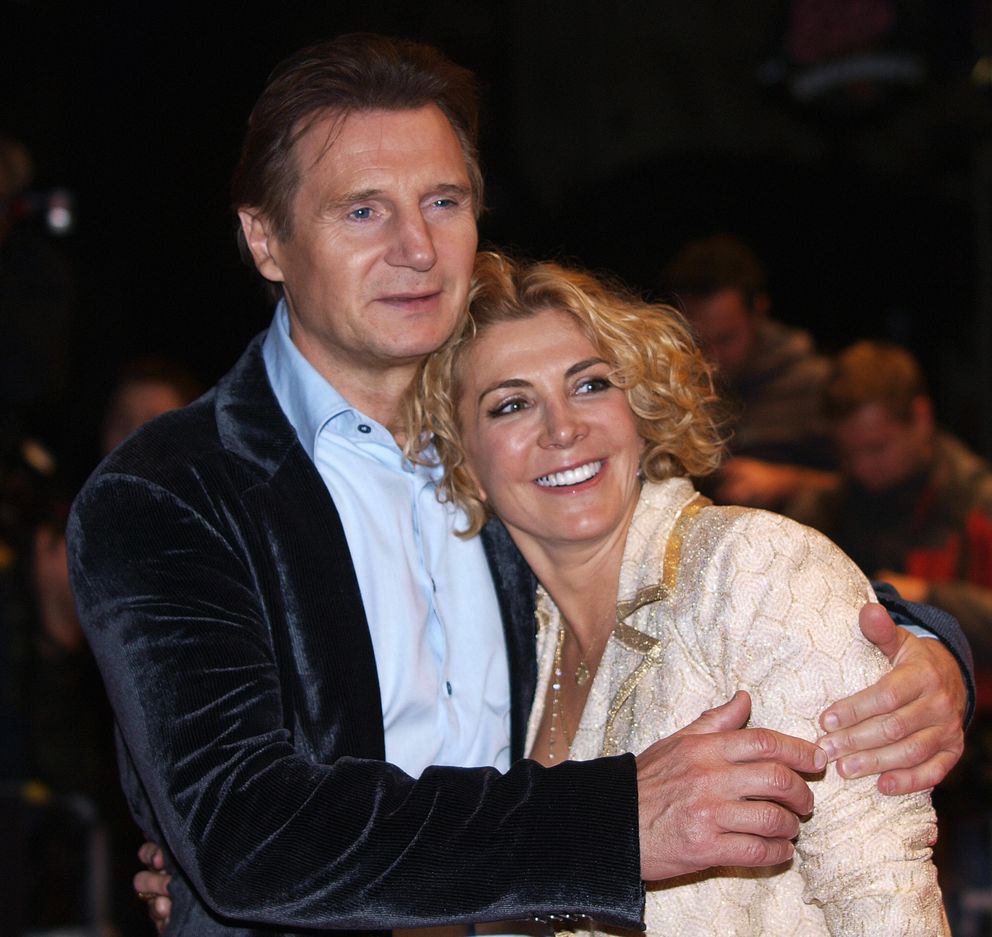 Neeson stepped out, thinking of what to do when he found a nurse who recognized him. She gave him directions to where his wife was, but all he met was his wife, a team of doctors, and a lot of bad news. They told him Richardson was brain dead.
He changed his last name to Richardson in honor of his late mom, and Neeson was all for it.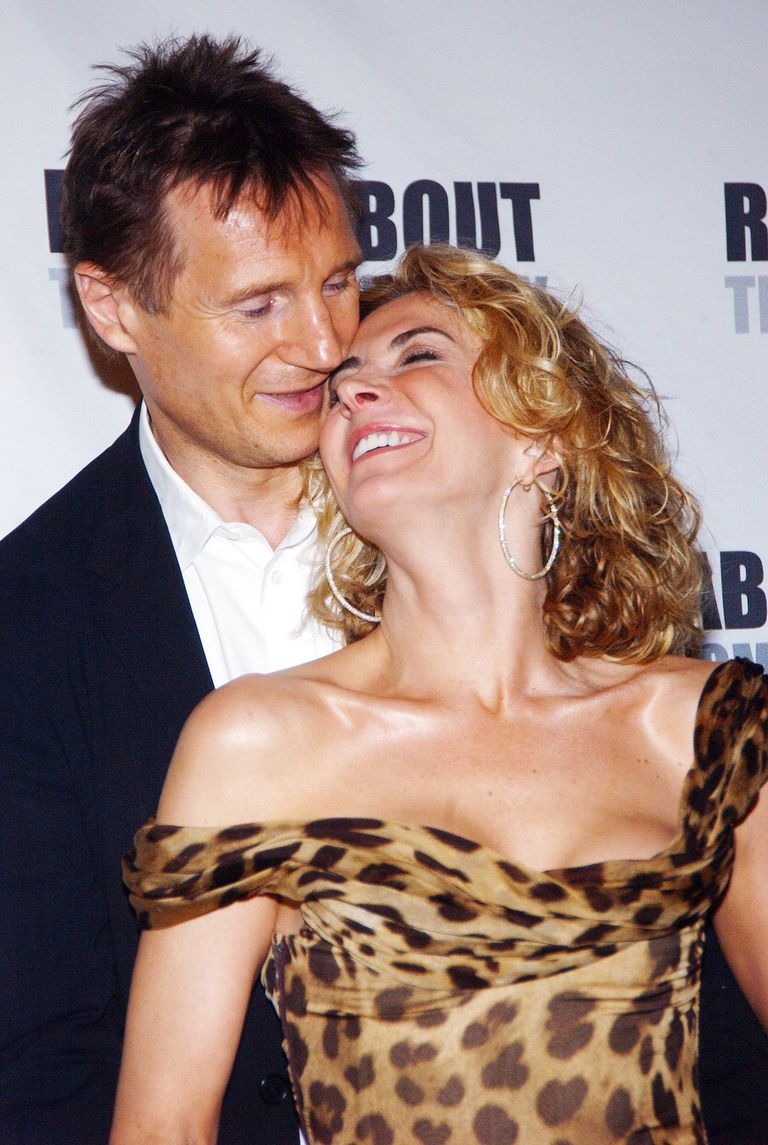 Realizing his wife was approaching her final moments, all he could do was have some last words with her and carry out an oath they had previously taken. He revealed:
"She and I had made a pact. If any of us got into a vegetative state that we'd pull the plug. You know? So when I saw her and saw all these tubes and stuff, that was my immediate thought. Was, 'Okay, these tubes have to go. She's gone.'"
After the final conversation, which was sadly one-way, Neeson allowed the doctors to take her off life support. It was a decision that forever changed the course of his life.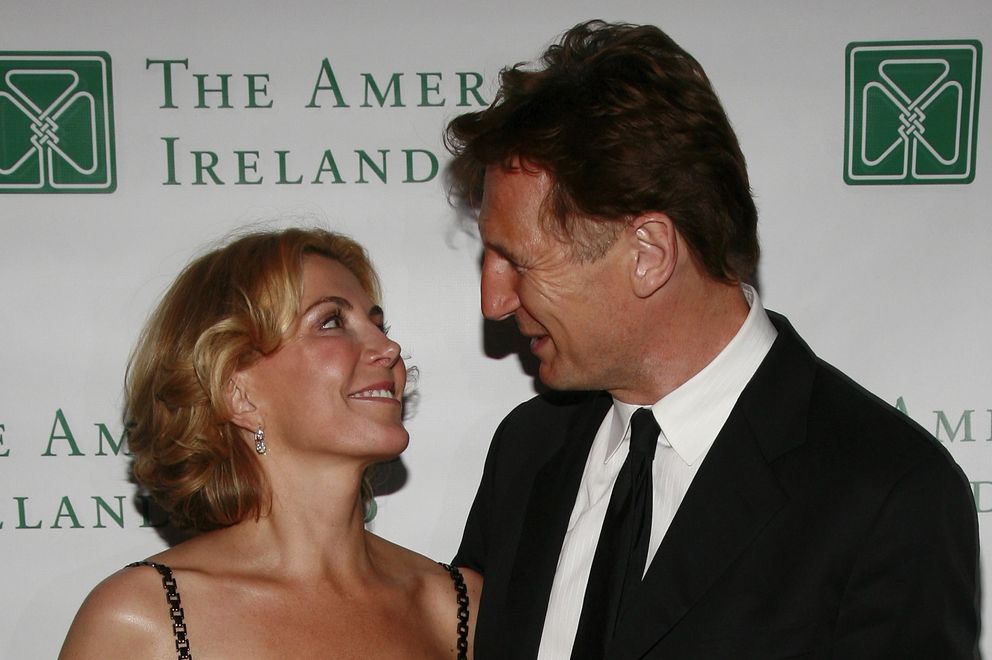 After Richardson's passing, Neeson chose to keep to himself in mourning, staying low-key and avoiding the media. He made no statements about what happened, but in 2016, he paid tribute to her. He talked about how he lost her unexpectedly and how it was the hardest thing. Neeson shared:
"Those 16 years of being her husband taught me how to love unconditionally. We have to stop and be thankful for our spouses. Because, one day, when you look up from your phone, they won't be there anymore."
He Talks to His Wife at Her Grave Every Day
Neeson buried his wife of 16 years a mile and a half from his home in upstate New York, and he has admitted to going there often to speak to her like she was still alive.
According to the "Taken" star, she does not exactly make for a great conversationalist as she never answers him, but he still does it anyway. He also said he converses with the spirits of some other deceased actors.
Raising Two Handsome Sons
Neeson may have moved on with life, but he kept his wife's memory alive by holding on to the things she taught him, including how to love unconditionally. This was especially useful in raising their two boys, Micheál and Daniel, one of whom inherited their acting genes and has starred in some movies.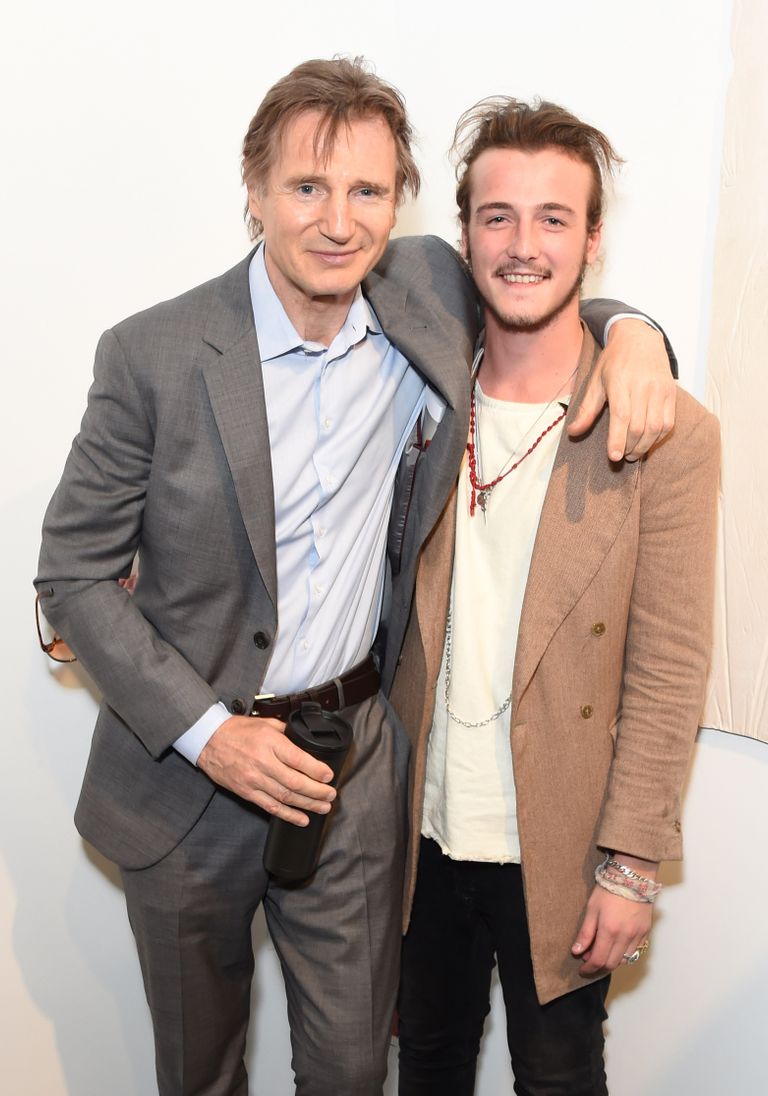 Michael has appeared in a film titled "Made In Italy" acting alongside his father to make it a success. The film centered on the lives of a bereaved father-son duo and their attempt to deal with the sudden demise of their family's matriarch.
The roles mirrored what happened to Neeson and his son, but rather than upset the older actor, it challenged him, so he worked hard on it with his son.
The actor enjoys being a father even though he says it is a "joyful worry." At the time of their mom's demise, Micheál and Daniel were only teenagers; however, they have matured gracefully while keeping her memory alive and making her proud.
Micheál is an accomplished actor who made his debut in "Anchorman 2: The Legend Continues." In 2018, he changed his last name to Richardson in honor of his late mom, and Neeson was all for it.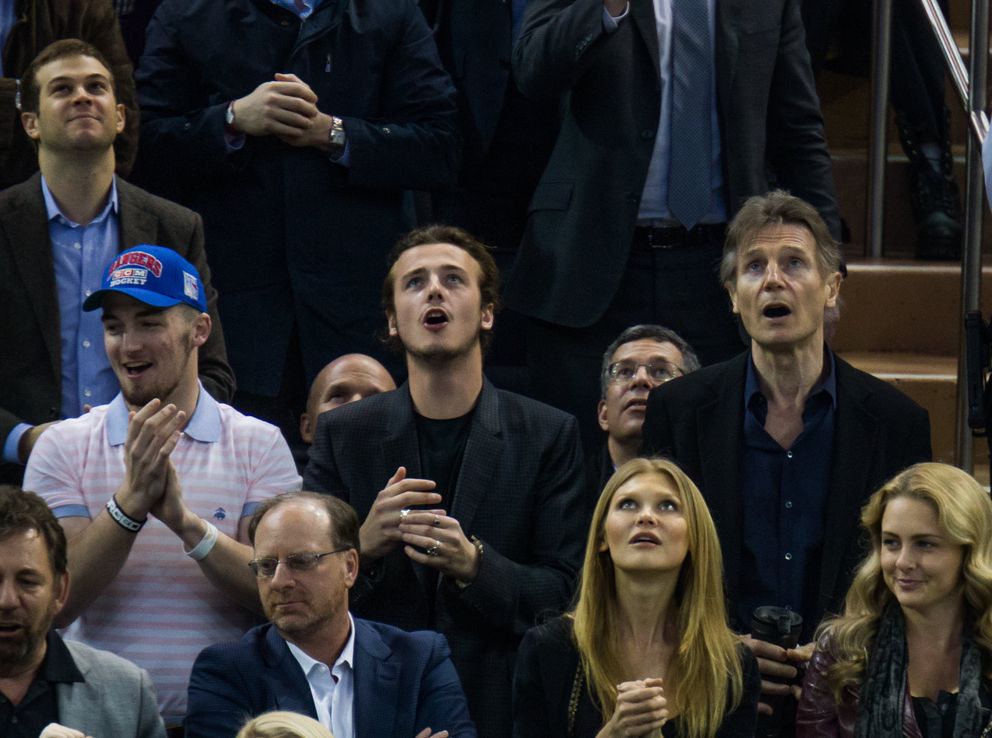 Besides changing names, the young actor has confessed that he sometimes turns to her movies when he wants to see her. His brother, Daniel, is also an aspiring actor who studied at Tulane University. He has an eco-friendly clothing line named Pine Outfitters which he created in 2017.
Both boys have a great relationship with their father. The trio has been pictured on public outings, including an ice hockey game. Neeson has said he will always see his boys as kids and that he will always be a prisoner to the love he has for them. A true father in every sense.