Luke Bryan's wife of 16 years, Caroline, is lying in a hospital bed right now.
The country singer is very grateful to his beloved, who was the family breadwinner for years after their wedding.
Luke and Caroline are a family of 7 as they raise two own kids and his sister's three kids following a family tragedy.
The recent Country Music Association (CMA) Awards saw only the high and mighty in the industry attend, among them Luke Bryan, the most successful and awarded country artist of the past two decades.
The "I Don't Want This Night To End" singer, who also co-hosted the event, was accompanied by his wife Caroline, whom he has been married to for 16 years. The pair, who share two children, looked stunning as they walked the red carpet hand in hand.
The event also saw numerous artists perform, including Morgan Wallen, Chris Stapleton, Miranda Lambert, and even the "Play It Again" singer himself.
Days later, Caroline shocked fans when she uploaded a photo of herself in the hospital, announcing that she had just undergone unexpected hip surgery. The post dated November 14 showed Caroline in hospital garb, showing thumbs up to the camera.

She seemed to be doing okay as she declared that she had gotten the best care. She also noted that she was surrounded by her selfless friends and family. Other celebrities sent her messages of love and wished her a quick recovery with Chase Chrisley writing:
"Prayers!"
Why Was Luke's Wife the Breadwinner in Their Family?
The "Country On" singer and his wife have had one of the most successful marriages by Hollywood standards. After being together for 16 years, their union only grows stronger. But where did it all begin?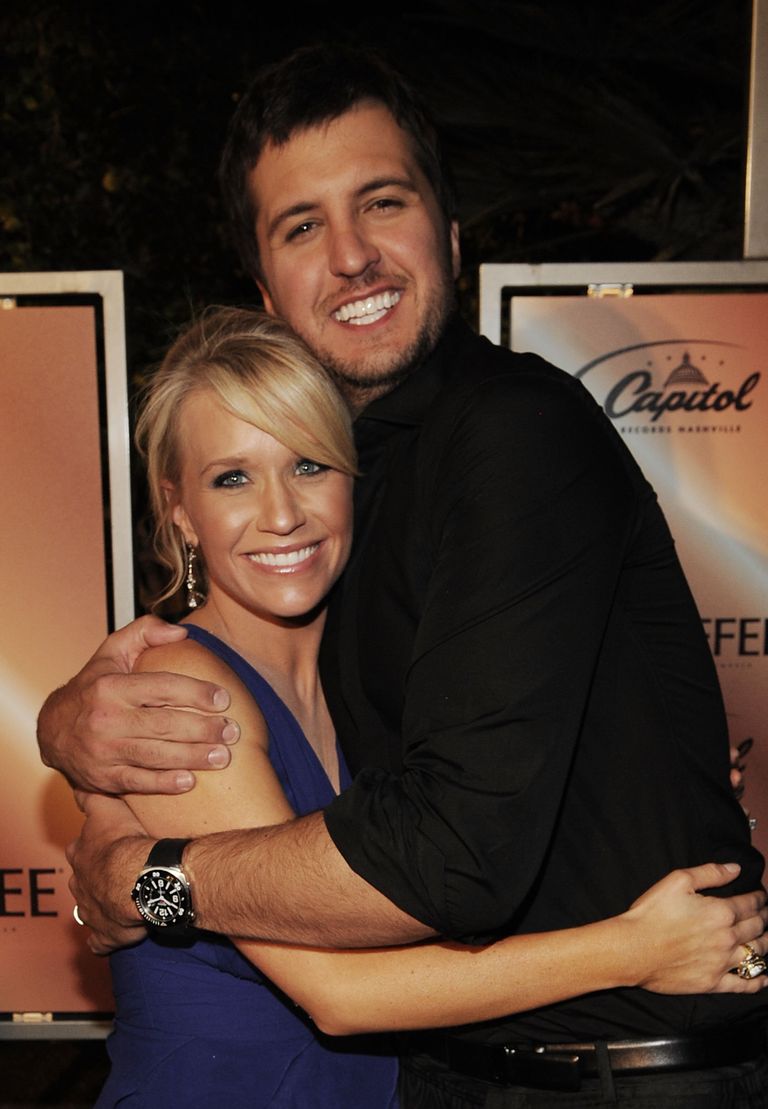 Bryan and Caroline met on their first week of college, but Carolina says they started as friends. She recalls Bryan as a gentleman who did not want to offend her by kissing her, so she made the first move and kissed him.
They dated on and off for a while. Bryan says they would date for a while, break up, and then be too devastated to stay apart and would get back together.
Eventually, he completed college and moved to Tennessee, and the lovebirds were apart for nearly six years. While it may seem much, the "Country Girl" singer says it was a blessing in disguise. He got started on his career while she worked on hers.
They eventually found their way back to each other and exchanged vows at a destination wedding in Turks & Caicos on December 8, 2006. The singer explained that at the time, he was still trying to make it as a songwriter while Caroline's career had taken off.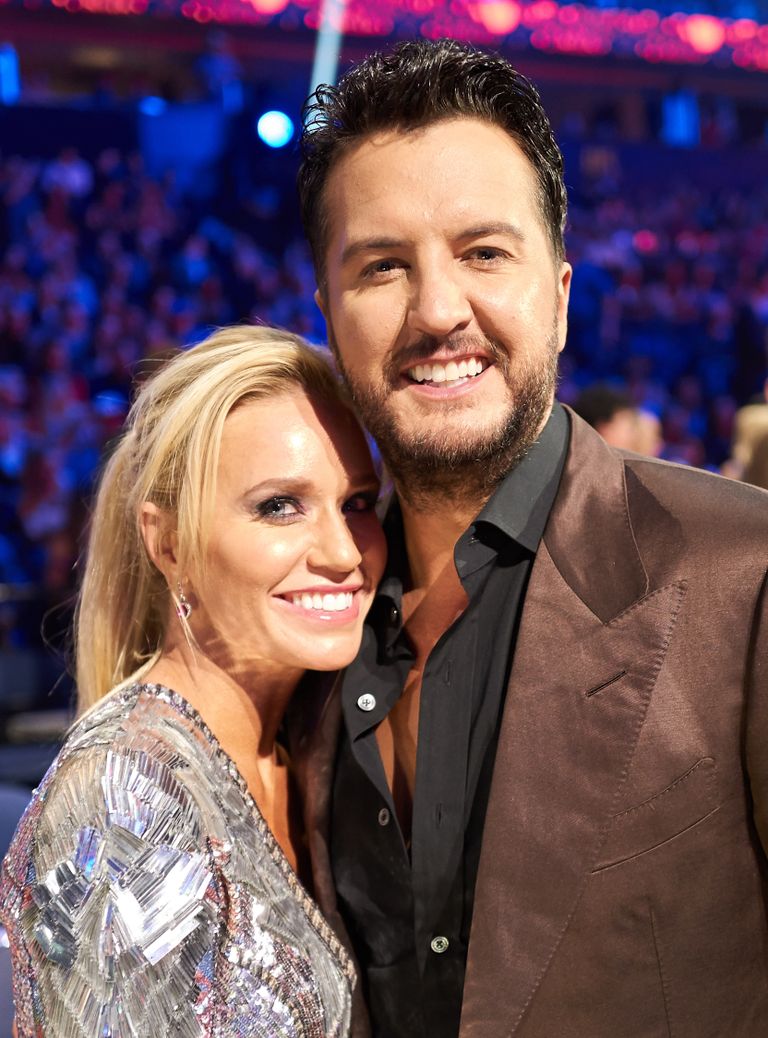 And so, for the first four years of their marriage life, Caroline supported her husband financially and was the family's breadwinner. And as Bryan recalls:
"She was the one bringing in the dough."
He remains grateful to her for staying in his corner through those thick times and ensures that Caroline knows it too. To make it up to her, he upgraded her engagement ring during their tenth anniversary in 2016, presenting her with a massive diamond ring. He said:
"It was a little 10-year anniversary gift. Ten years with me feels like a thousand. It was certainly the least I could do!"
Why Are Luke and Caroline Raising His Sister's Three Kids?
Bryan and Caroline are incredible parents to their two children, but they are also guardians to three more. Besides their babies, Thomas and Tatum, they raise Bryan's nephew and two nieces.
They gained their bonus children after Bryan's sister Kelly, and her husband, Ben Lee Cheshire, died unexpectedly, leaving their children without parents.
Once faced with that decision, Bryan and his wife did not hesitate and gladly welcomed the three kids into their home, no questions asked. Caroline explained that it was never something she and her husband had to sit and discuss:
"We never thought twice about it…we just did it."
Caroline has always been big on family and has, over the years, helped show her husband that family, indeed, does come first. And he has gladly followed in her footsteps.
Now with a family of seven, Bryan appreciates every day he spends with his wife and kids and does not let his fame or money get in the way of his family life.
Besides his wife's love, Bryan also admits that his faith helps him appreciate every day he gets to live and stay as positive as is humanly possible in all situations.