Actor Martin Sheen and his wife Janet had a happy marriage, despite having no money. But years in, tragedy struck, and Sheen was hospitalized, on the verge of death. Luckily Janet stayed by his side, as she did four decades later when he had open heart surgery. Today the pair remains inseparable, even after six decades together.
Actor Martin Sheen, born Ramón Antonio Gerardo Estévez, is an American actor known worldwide for his numerous roles in fan-favorite films, including "Mission Impossible," "Hawaii Five-O," "The American President," "Spawn," and "Columbo," among many others.
The actor became critically acclaimed after starring in the 1968 "The Subject Was Roses" and the 1973 "Badlands." However, his prominence reached new levels when he appeared as Captain Benjamin Willard in the 1979 epic psychological war drama "Apocalypse Now."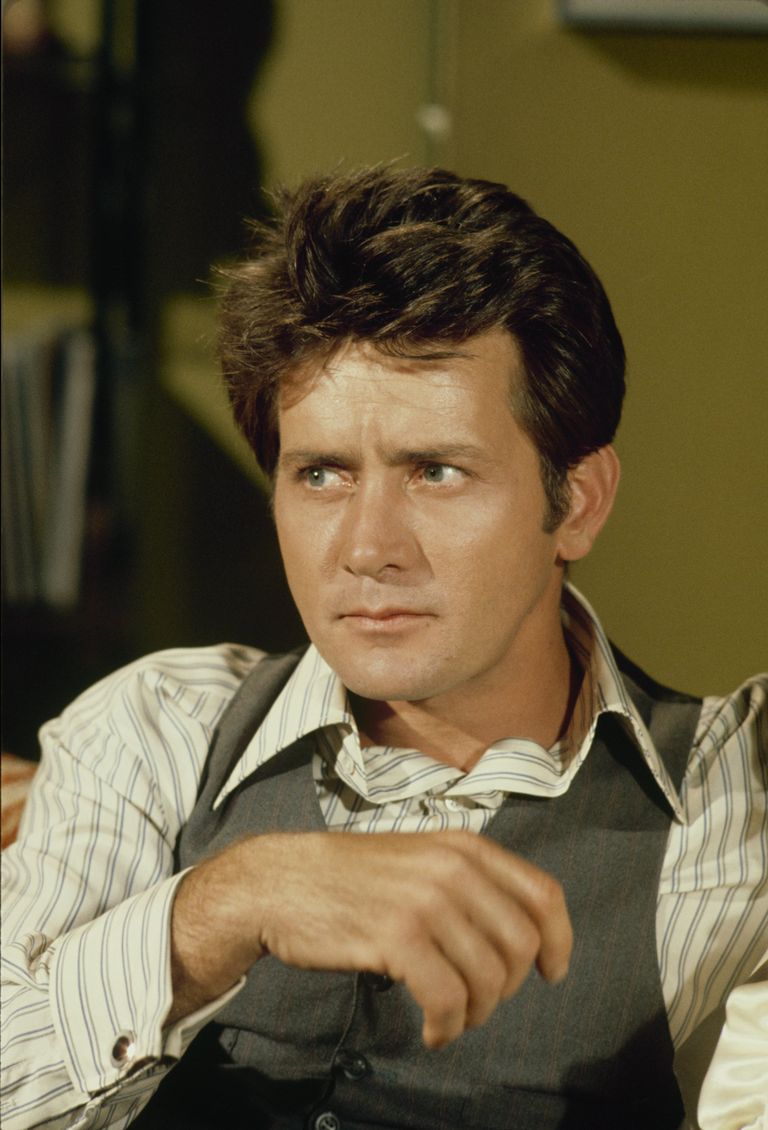 For decades since he made his film debut, Sheen has graced the silver screens, appearing in films back to back and attaining Hollywood success that remains a dream to many.
That said, his prolific acting career, involving appearances in more than 60 films, remains only one of his many achievements. Sheen also boasts of a beautiful marriage to his wife, Janet Sheen, that has lasted over six decades and is still going strong. But where did it all begin?
Sheen was only 20 when his path crossed Janet's, a long while before the "Running Wild" actor broke into Hollywood. The year was 1960, and Sheen was a wannabe jazz musician spending plenty of his time in a Greenwich Village apartment.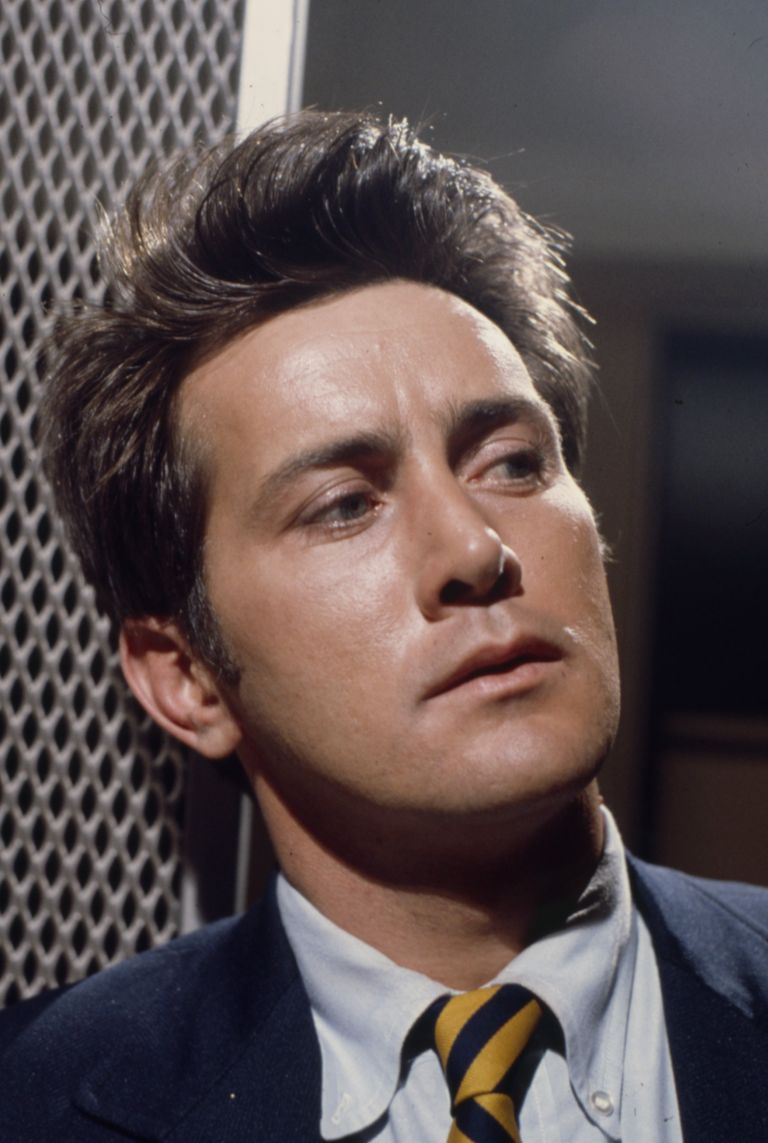 At the time, he was not seriously considering looking for love and remained oblivious that in a short while, he would be meeting the woman with whom he would spend the rest of his life.
Janet had just arrived in New York that winter of 1960, having spent the last six years with her grandparents in Kentucky before moving to Cleveland, where she attended public school. She had also earned scholarships to the Cleveland Institute of Art as well as Western Reserve University.
At the time of their meeting, she was on a scholarship at the New School for Social Research, studying painting. The pair fell in love fast and were ready to face the world together.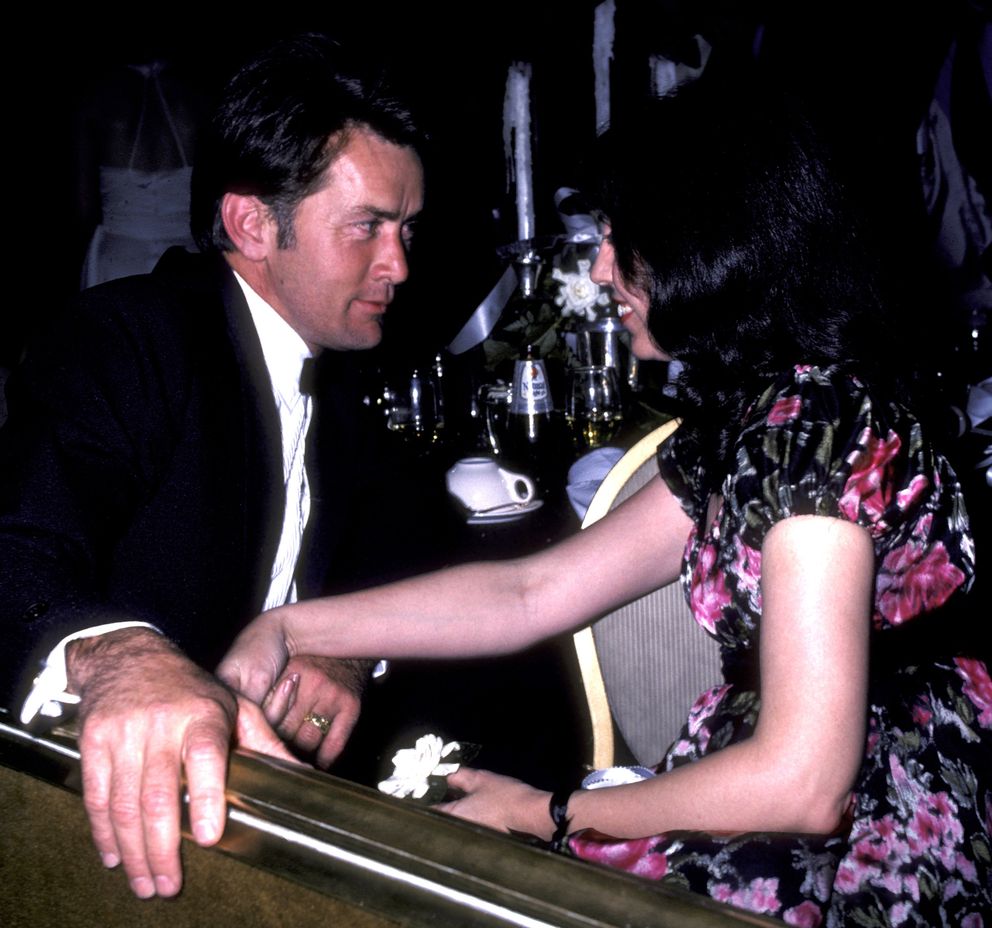 But there was one major challenge — they had not a penny to their names. In the beginning, the couple struggled to stay afloat, scrimping on their meals and sometimes struggling to put food on the table. However, that was not a deal-breaker for either. They knew that by sticking it out together, they could overcome their adversities.
And then, they learned that Janet was pregnant with their first child. Despite their deplorable situation, they did not panic. Sheen had come from a big family, and he says whenever their parents welcomed a new baby — which was almost every other year — they [the other children] would just slide over to make more room.
Sheen and Janet did what every couple in love naturally does. They got married the following year, on December 23, 1961. They tied the knot in a modest ceremony at the altar of the Church of St. Stephen on East Twenty-Eighth Street, their nuptials sandwiched between an 8:00 a.m mass and a funeral service.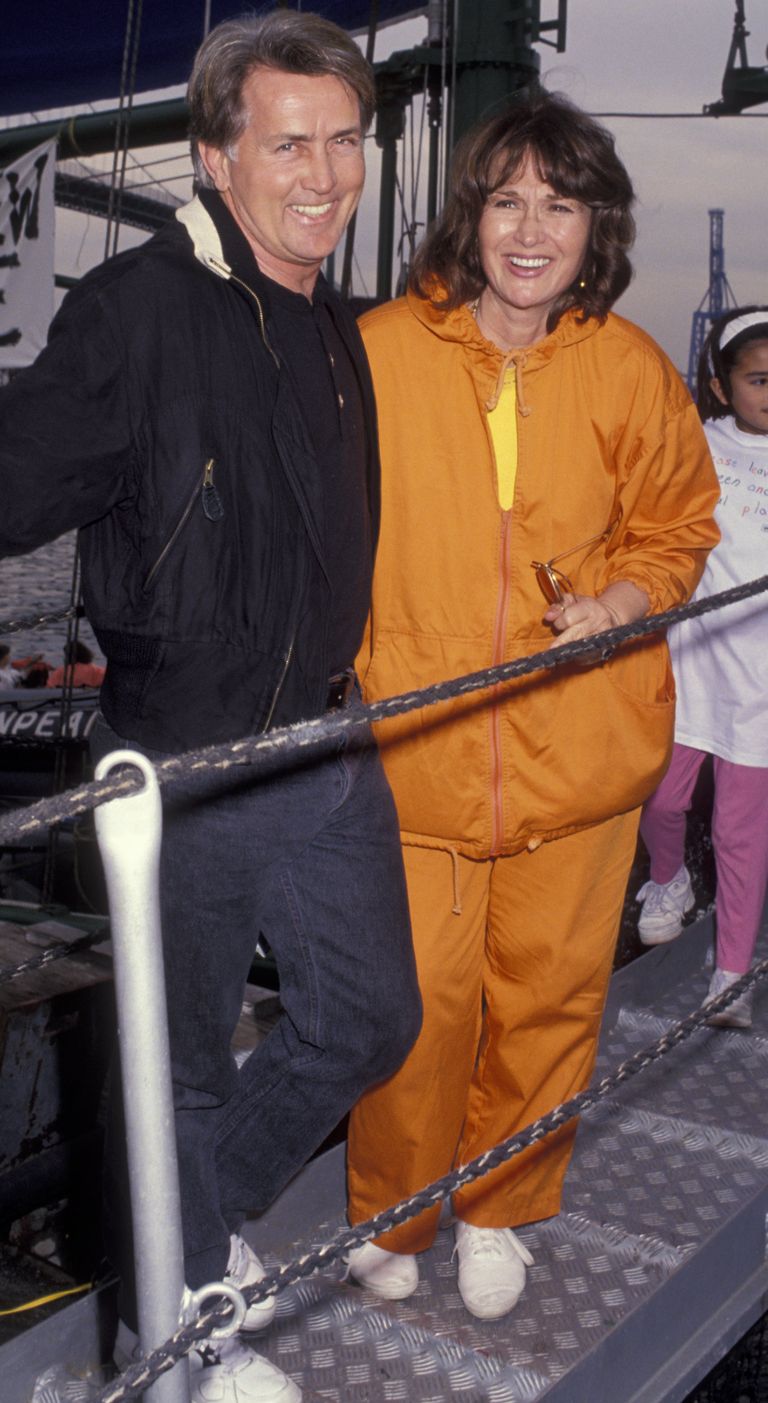 After exchanging vows, they had an impromptu breakfast reception at the neighborhood Jewish deli with several friends. Despite the simplicity, the wedding was more than Sheen could have hoped for. He says:
"I couldn't have imagined a more perfect day."
The lovebirds welcomed their first child Emilio in 1962. Emilio took after his parents and is an actor primarily known for playing Andrew Clark on "The Breakfast Club" and also for directing films such as "Men At Work," "The Way," and "The Public."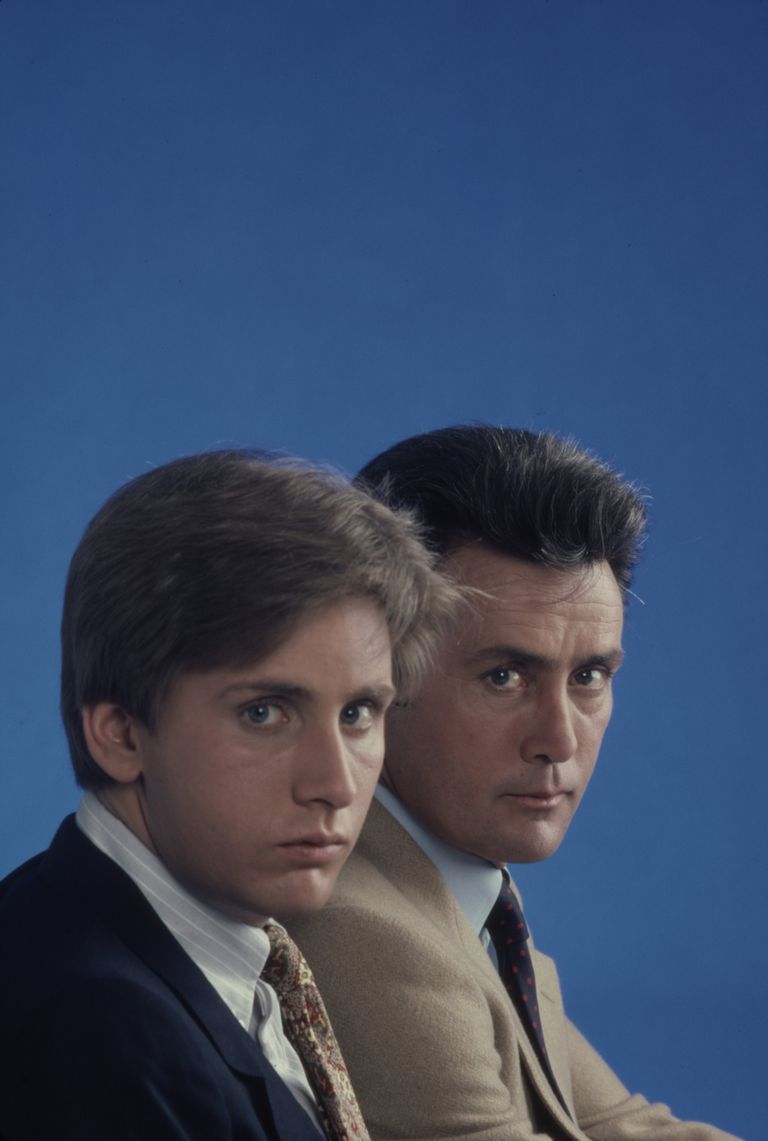 They had their second son Ramón Sheen in 1963. Ramón also pursued acting before founding the Estévez Sheen Productions with his father in the early 2000s.
Their third child, Charlie Sheen, arrived in 1965 and, like his parents and brothers, became an actor known for playing alongside his father in "Anger Management," "Spin City," and "Wall Street." His other acting credit was playing Charlie Harper in "Two and a Half Men."
Two years after having Charlie, Sheen, and Janet welcomed their only daughter Renée Estevez, who also snagged some impressive film roles, including "JAG," "The West Wing," and "Heathers."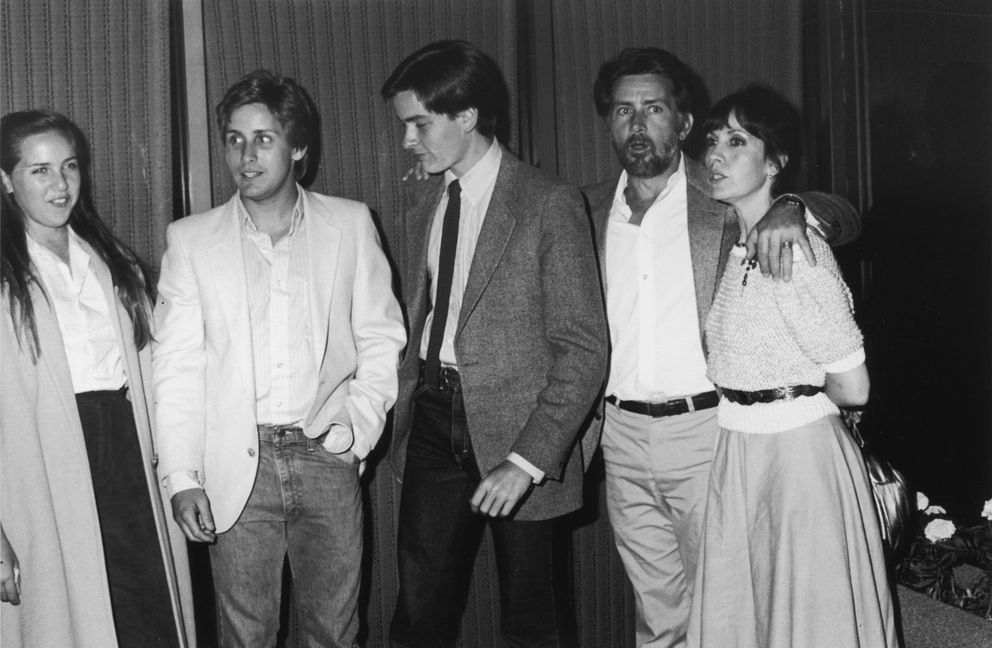 It comes as no surprise that all their children became actors, owing to the fact that Sheen and Janet are both renowned figures in the industry. Like her husband, Janet also made a name for herself in the acting scenes, appearing in several films, including the 1983 "Kennedy" miniseries.
Her work is, however, not limited to acting. She has also done production work and can be recognized for producing the 1989 "Beverly Hills Brats," as well as serving as the executive producer for "The Way," a drama film featuring her husband.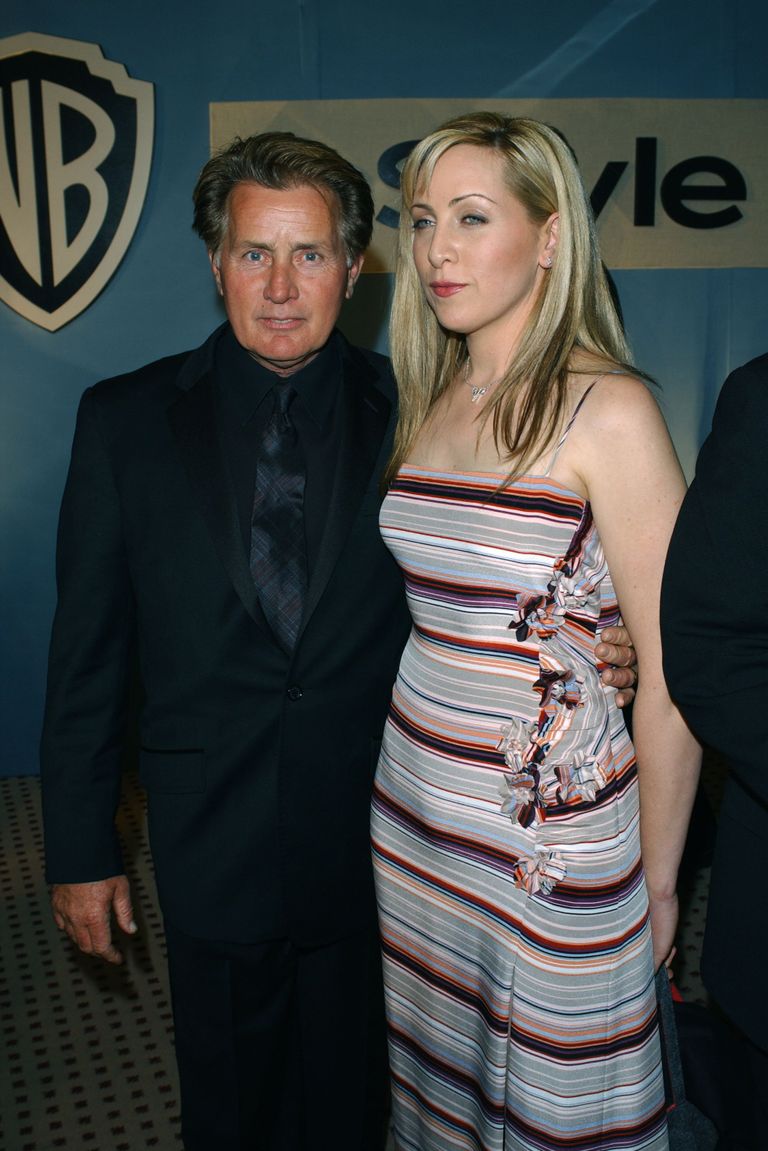 "The Departed" actor and his wife lived a happy and calm life, raising their four children together for a long time, but tragedy struck towards the end of the 70s.
Martin Was on the Brink of Death, but Janet Stood by Him
Sheen has always admitted that his part as a U.S Army special operations officer in "Apocalypse Now" was one of his favorite roles. Still, during the filming of that movie, he faced one of the most terrifying moments of his life. He suffered a severe health condition that would return to haunt him nearly 40 years later.
The film chronicled Sheen, a veteran assassin serving his third tour in Vietnam, alongside other cast members such as Frederic Forrest, Robert Duvall, and Marlon Brando.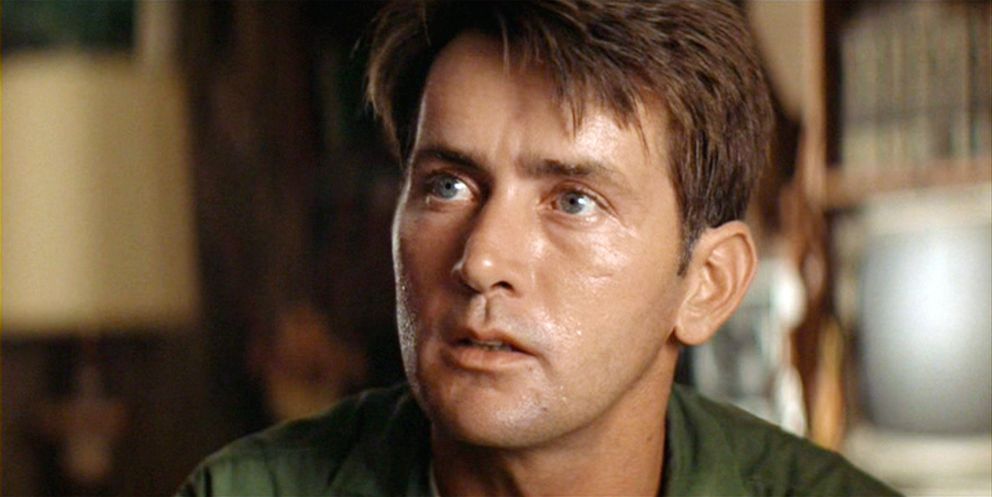 Sheen was highly invested in the role. After all, it was his first major one, bound to catapult him into indelible fame and success. However, it was also so intense that it ate at his physical and mental health.
He recalls waking up one morning and looking at himself in the mirror, noting how horrible he looked. He says he started feeling strange and faint and had to dress up while lying on the floor to avoid toppling over.
He then dragged himself to the road, propped himself up, and waited. A wardrobe van passed and picked him up, and when the production designer saw him, he started crying. Sheen remembers trying to stay awake. The actor says he knew if he fell into unconsciousness, he would not be coming back.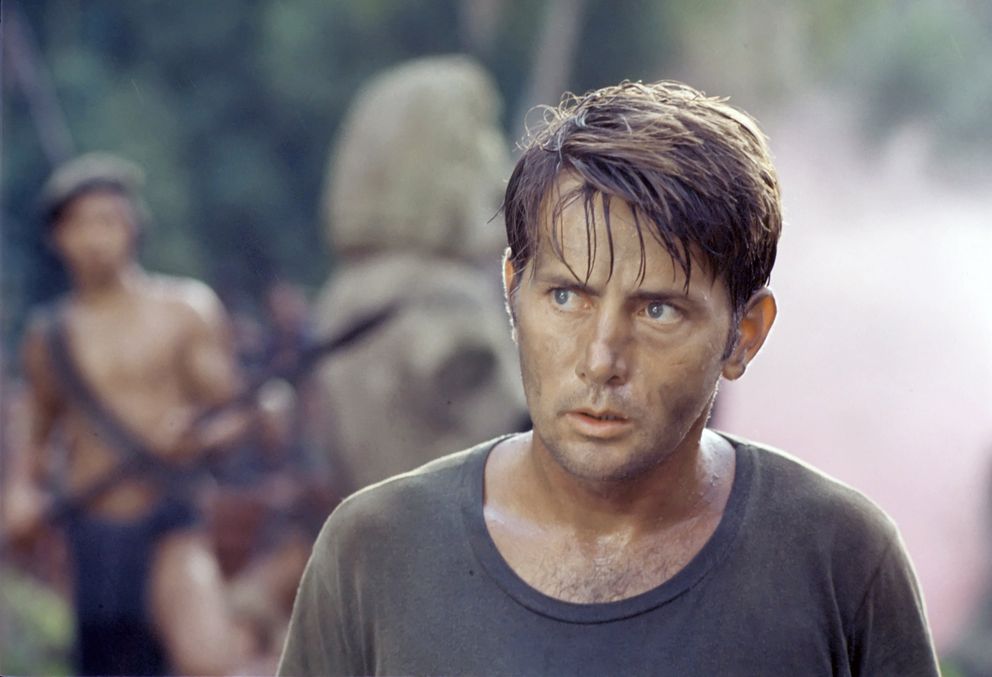 The film was shot in very remote locations, which posed a challenge when the actor, then in his mid-thirties, suffered a severe heart attack that left him on the verge of death. After collapsing, a local doctor from the village helped stabilize him before he could be airlifted out of the jungle.
He even called in a priest to give him his last rites. And so many years later, talking about that period has remained extremely difficult for the actor. He says:
"I just wanted to get to Janet."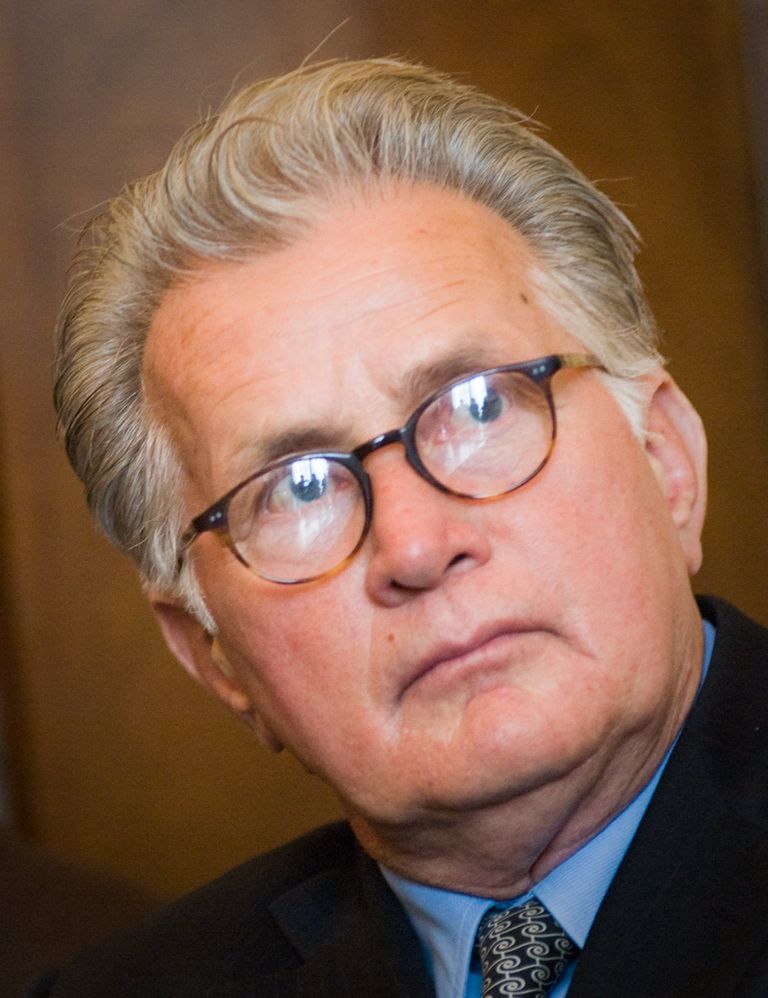 He recalls lying there for hours as the rest of the team deliberated on whether it would be worth the risk to fly him out in a chopper. Soon after, Sheen was flown out to Manila and then driven into a hospital in an ambulance.
As they drove towards the hospital, Sheen says he got up and started untying his shoes. The paramedics kept yelling at him to lie down, but he was determined to get his boots off. Why?
He says when he first went to New York many years back, he watched as people from the morgue carted away a dead man. One of them took off the dead man's shoes and threw them away.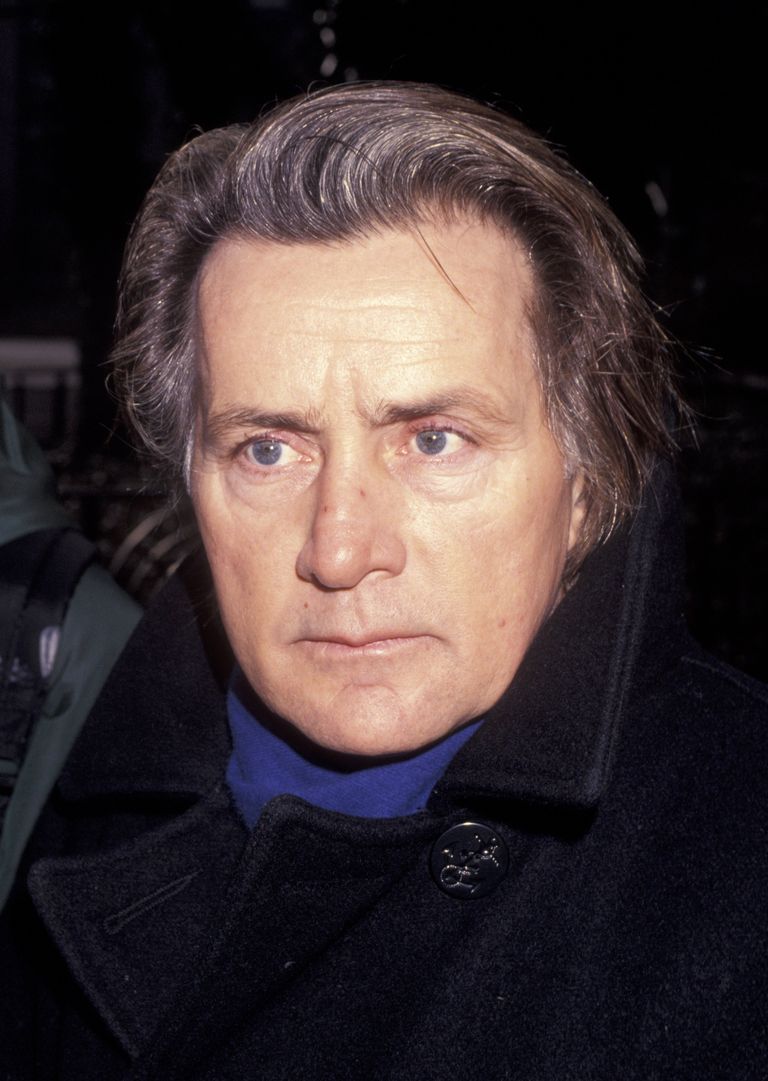 With his mind racing to all those years back and considering the situation he was in; Sheen kept thinking that if only he could remove the boots himself, he would make it out alive.
Once they got to the hospital, the actor remembers seeing his wife running down the corridor as the hospital staff wheeled him in on a gurney. When he looked up at her, all she could say was:
"It's only a movie, babe. Please, it's only a movie!"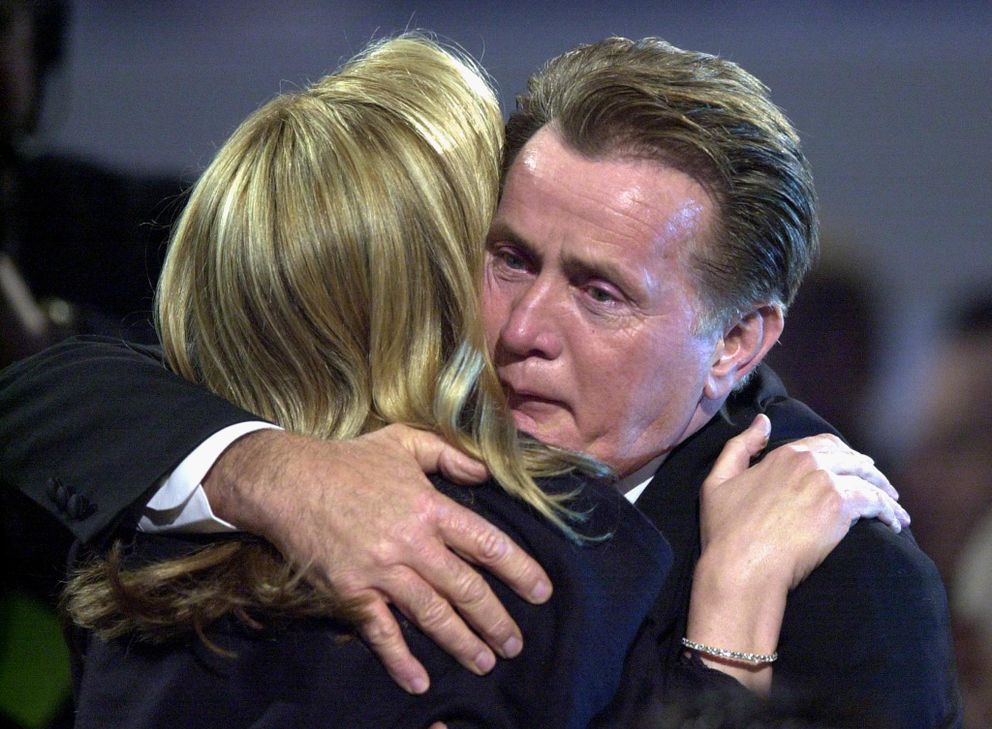 Besides a heart attack, Sheen also suffered a nervous breakdown. Luckily he had someone that never left his side. He says Janet stayed put for the entirety of his recovery helping him get back on his feet. She also called a therapist in New York to talk to Sheen daily. He says:
"I completely fell apart. My spirit was exposed. I cried and cried. I turned completely gray. I was in intensive care. Janet slept on the floor beside me."
Janet became Sheen's support and pillar during some of his darkest days. She lay on the floor beside his hospital bed and cared for him as he fought the illness.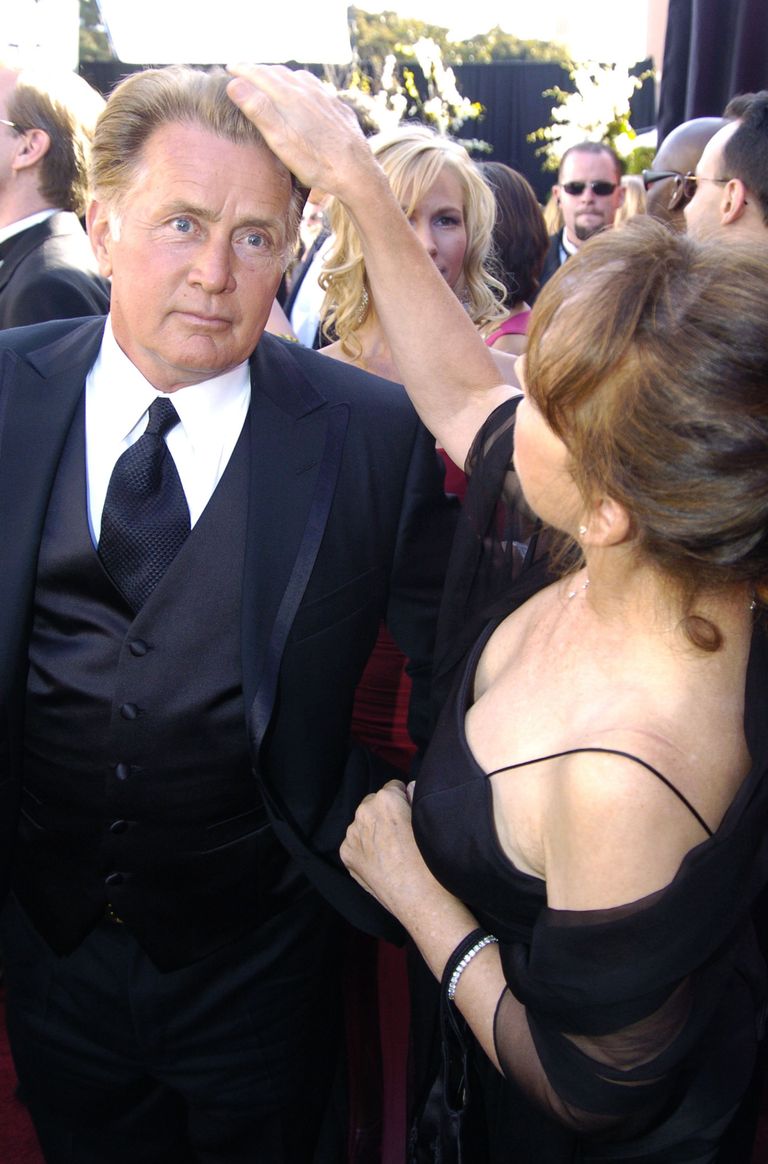 Sheen confesses that he only made it because his wife and therapist supported him. But he also takes full responsibility for being in the position in the first place.
He disclosed that it was because of his enormous ego and his inexplicable desire to be in a Coppola film that left him in such a dire situation, and he would recover only by owning that fact fully.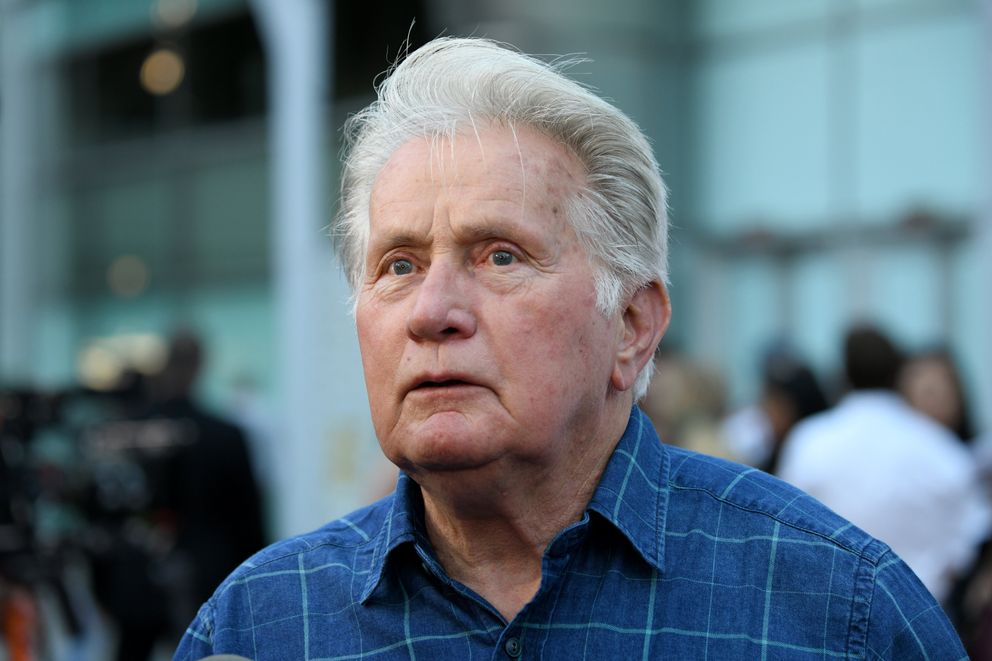 The life-threatening ordeal would be only one of the many times Janet showed her support and loyalty to Sheen. Nearly four decades later, Sheen would face yet another health problem, and Janet would relentlessly stand by his side and help him recover.
Janet Was There for Sheen a Second Time
In December 2015, Sheen was admitted to a Los Angeles Hospital for quadruple bypass surgery — an open heart surgery performed to improve the blood flow to the heart muscle. Sheen's oldest son Emilio disclosed that the decision had been more proactive than it was an emergency.
Following his surgery, Emilio announced the news on Facebook, noting that his father was recovering well with the help of the nurses, doctors, and cardiologists.
He appreciates that Janet has stood by his side through thick and thin, just like she had promised in their marriage vows, and he is always grateful. For that and many more, the "Catch Me If You Can" actor does not shy away from heaping praises on his wife.
Asked if they celebrate their anniversaries, Sheen disclosed that they do not fuss over it, and when they do celebrate it, it's only because of their children and grandchildren, because in his words:
"Every day is a celebration with this dame."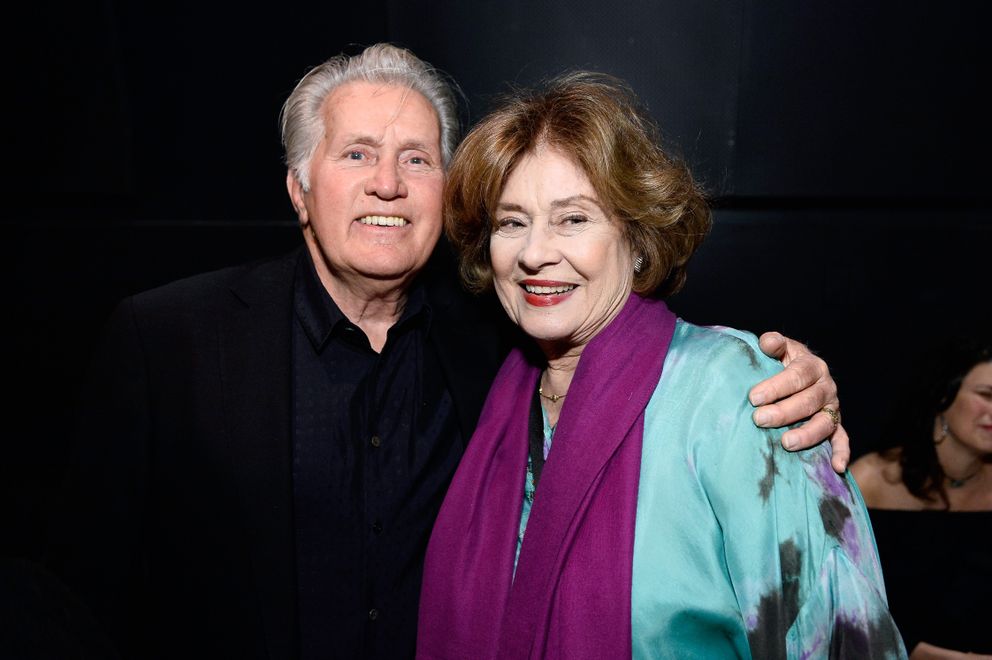 Life has undoubtedly thrown Sheen some serious curveballs, but he has remained strong due to his wife's support. Theirs is no marriage of convenience like most. It is a union built on love and support, and it is no wonder it has lasted that long.
Asked how he, a Hollywood A-lister, has managed to stay married to the same woman for over five decades, Sheen says he has no clue:
"I really don't. I've never met a person with more integrity in my life, though."
He disclosed that he could not keep up with her, and it has taken him a long time to be as direct and even with her as she has always been with him.
"And that's the relationship. I honestly don't have a clue who [Janet] is because when I get to the point where I've caught up with her, she's gone." He jokes.