Michael J. Fox inspired many viewers after his emotional speech, despite everything.
The "Back To The Future" star has remained optimistic despite battling Parkinson's disease for decades.
"Back to the Future" actor Michael J. Fox has for decades suffered the wrath of Parkinson's disease, a progressive disorder affecting the nervous system. He was first diagnosed in 1991 and has lived with it for thirty years.
However, the actor has always been optimistic, and instead of letting the weight of the illness weigh him down, he took it as a chance to help others by creating awareness and launching a foundation to fund research.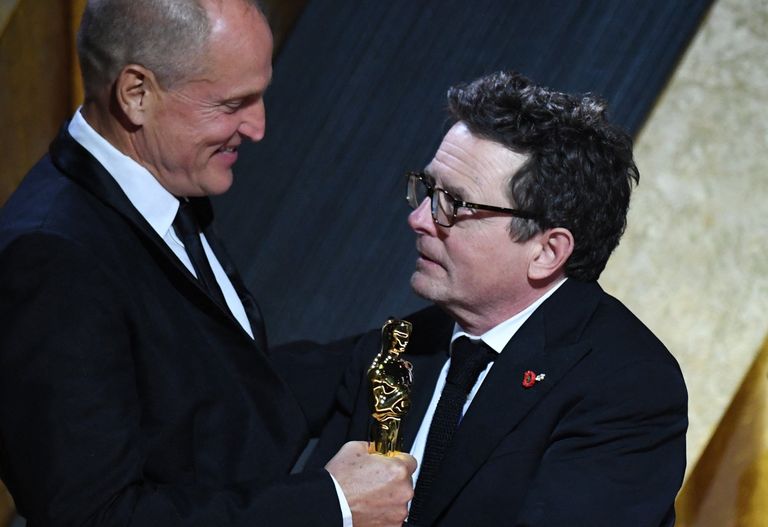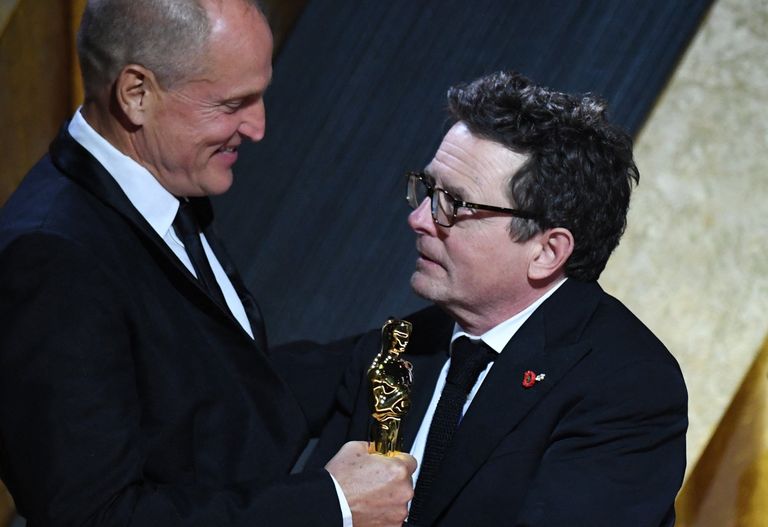 His excellent work over the years has not gone unnoticed, and recently, he was awarded for his impact on matters surrounding Parkinson's. On November 19, he received the Jean Hersholt Humanitarian Award, handed to him by actor and long-time friend Woody Harrelson.
He received the Oscar statuette amid lengthy applause and joked that the audience would make him shake — a reference to one of the disease's symptoms. During his acceptance speech, he thanked everyone who supported the cause, especially his wife of 34 years, Tracy, who has remained by his side through the years.
Fans on Twitter also praised the "Family Ties" actor for his advocacy work, noting that he was an example of courage and strength. One user described the actor as being loved by millions and "an inspiration to us all."
Another fan described how inspired he was watching Fox receive his award, adding that he was a beacon of hope to many. His courage and determination have been excellent, and many want to be just like him. Another one wrote in reference to the actor's previous updates about breaking his hand:
"Michael J. Fox will forever be in our thoughts. Such a brave man, and such an inspiration to others. He didn't deserve this."
How Does Michael J. Fox Remain So Optimistic despite His Struggles?
Suffering a progressive illness is not a battle for the faint-hearted, especially when it has been decades since his first diagnosis. But Fox has something many don't — optimism. He did not always have the positivity he possesses today and says he sought that inspiration from his father-in-law, who always adopted a mantra of appreciation.
After breaking his left arm, Fox began to notice, amid his struggles, that he still had gratitude for other things and how others would react to his difficulties with gratitude. He maintains that if you appreciate everything you have, positivity and happiness come automatically.
He has learned that one does not have to wait for things to be great to be grateful. Instead, he advises one to be thankful for what one already has, and happiness will follow.
What Does Michael J. Fox Say about Empathy and Family Support?
Despite his optimism, Fox admits that his family has been instrumental in making his journey smoother. He was diagnosed only three years after marrying his wife Tracy, but even then, she has stood by his side, unwavering.
Fox once disclosed his shock after relaying the news of his diagnosis to his wife. He had been hopeful that she would remain by him but was pleasantly surprised when she did not bat an eyelid at the news.
He confesses that their marriage had to undergo some adjustments after the diagnosis, and he had to learn that his illness did not only affect him.
But once they fully came to terms with their new journey, everything became easier. And despite the actor's challenges, he has remained true to himself. His wife still considers him one of the kindest people she has ever met.
The actor also appreciates his four children, three of whom have never seen him without the illness. They have remained supportive of their dad; he says he is living his best life because of them. He empathizes with his children and says:
"And there's a certain latitude you have to give someone who has Parkinson's. You can choose how nice to be and how much to do — and how much to know not to do. That's all about empathy."
Fox also appreciates his "Back To The Future" costar Christopher Lloyd, who had transitioned from being a costar to a brother and now a father figure to him.