Fans remember the charismatic and handsome Irish actor Pierce Brosnan was committed to his secret agent role in four Bond film series. Brosnan loves his wife regardless of her size and comments from close friends. Take a look at everything worth knowing about his love life.
Pierce Brosnan stunned the world with his handsomeness and talent. It was not long before the Irish-born became a hot cake in Hollywood, appearing in different box-office movies.
Behind this charming movie star was a woman who was delighted to whisk him to success, his first wife.
The Bond star married Cassandra Harris, an Australian actress of German and English descent. "[Cassie] made me the man I am, the actor I am, the father I am," he once acknowledged.
A mutual friend introduced them in the 1970s. Although Brosnan was immediately smitten by her beauty at first sight, it took more than a glance before she became acquainted with the actor. Cassandra married William Firth and then Dermot Harris, a British film producer.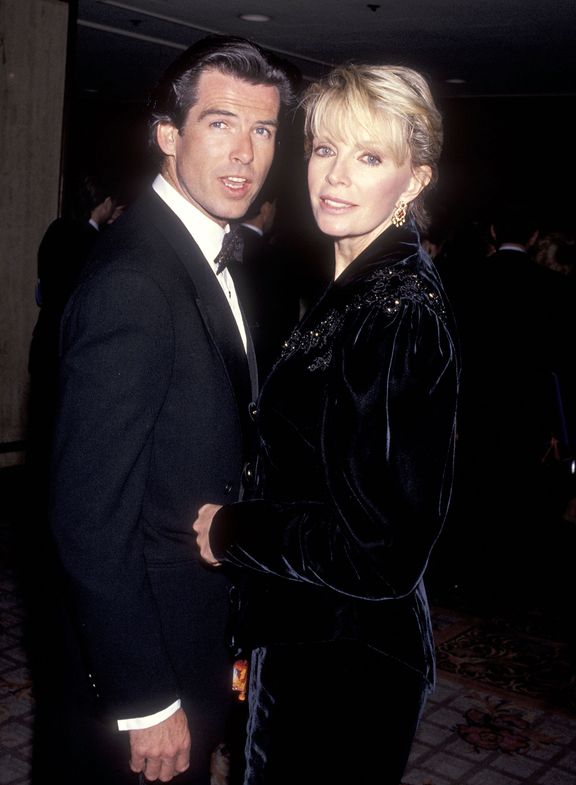 She admitted that she "had no interest in him at all…but we had much in common, like acting, books, music, and once we started talking, we never stopped."
Even though Cassandra had two kids with Dermot, Charlotte, and Christopher, and she had been married before, it was not baggage for Brosnan, who married her and later adopted the kids when their dad died in 1986. The "Die Another Day" actor revealed:
"We just clicked as a family. To begin with, I was Pierce, then I was Daddy Pierce, and then I just became Dad. Charlotte and Chris have just been amazing in my life."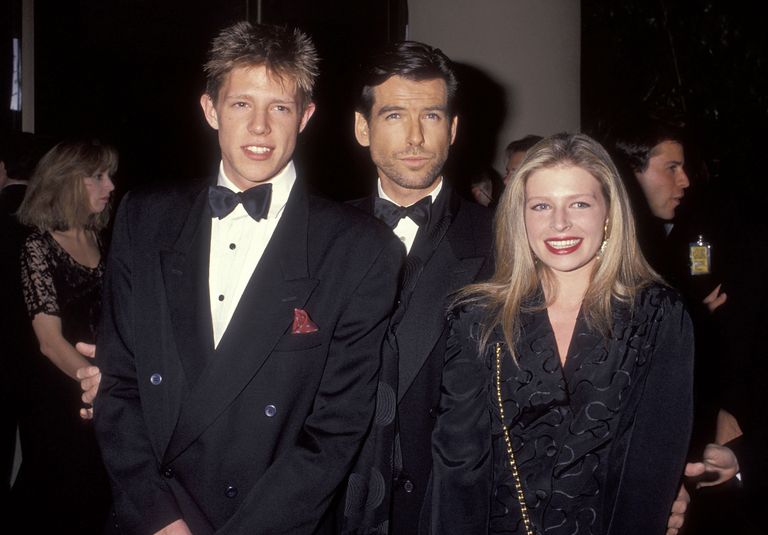 A few years after the couple's marriage, they added a son, Sean, to their growing family. Everything appeared fine, they had a mutual child, and Brosnan's adopted kids settled into the family.
Sadly, in 1987, the family received shocking news. Cassandra had inherited a family disease. She was diagnosed with ovarian cancer, which had aggressively attacked her body, the same illness that killed her mother.
The Australian actress went through eight surgeries and chemotherapy. She also had to use prescriptions religiously, but despite the unpleasant situation, Cassandra remained brave.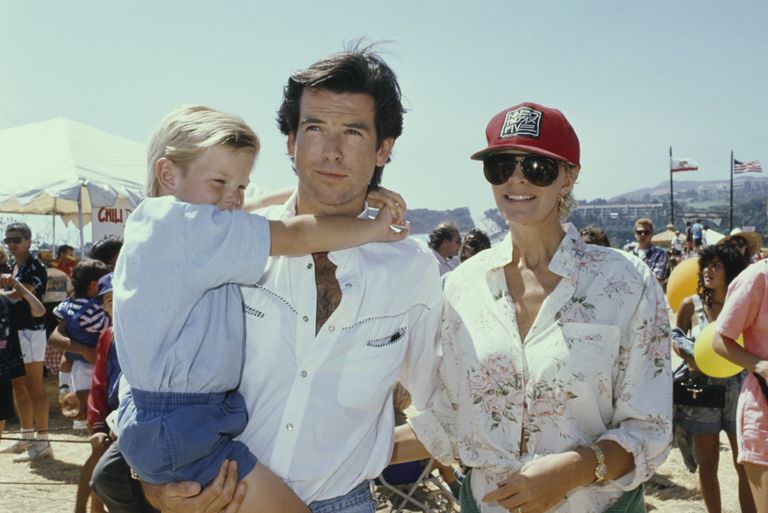 Thankfully, she was surrounded by a loving family, which often made her bounce back, and resume everyday family life. Brosnan confessed:
"Sean would sometimes play doctor. He would nurse her, and then she would feel good and get on with her life—organize the children, plan my career, redecorate this house."
Sadly, in 1991, Cassandra died at the Kenneth Norris Jr. Cancer Hospital in Los Angeles. Brosnan had been with her the entire time, holding hands, lying next to her on the hospital bed, praying with her, and confessing his fears.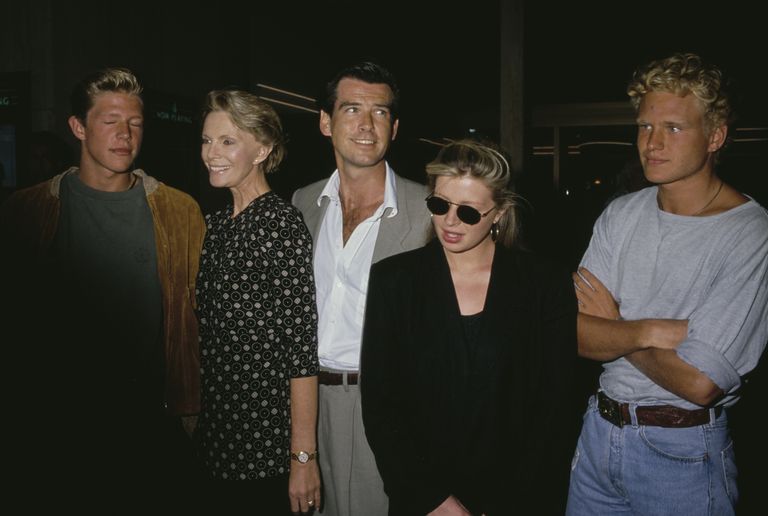 According to the actor, she "began her journey" on their 14th wedding anniversary, and everyone was around except Sean. Christopher visited the hospital while Charlotte was on the phone, and Brosnan, had their mother in his arms when she took her last breath.
Somehow, Sean took the news calmly. Tears welled in his eyes when he was told about his mom's death, and he said, "it's for the best, Daddy. She's not in pain anymore."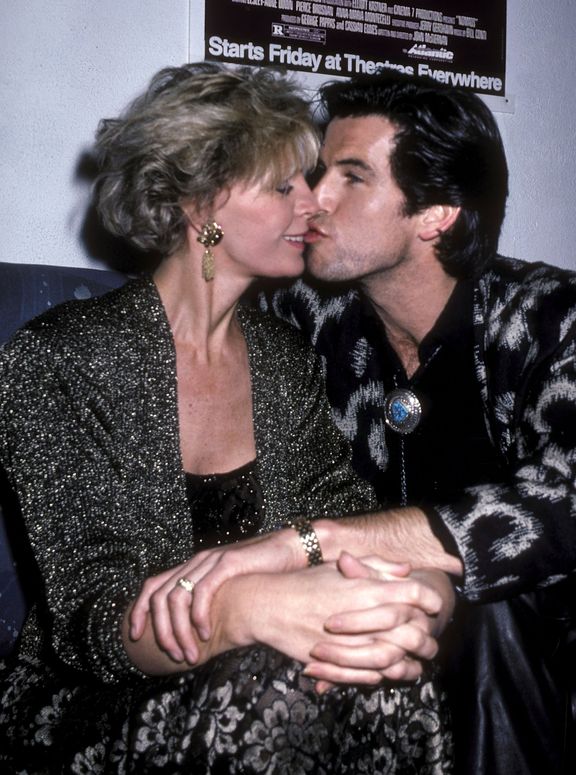 Following Cassandra's demise, Brosnan stepped up his role. The grief made the family closer, father and sons often hung out, and at the same time, he kept in touch with Charlotte, who was in London.
While Brosnan was devoted to being the best father by being present for his kids, he realized that it would take time for the grief to disappear, so he consulted a counselor for his youngest son, Sean.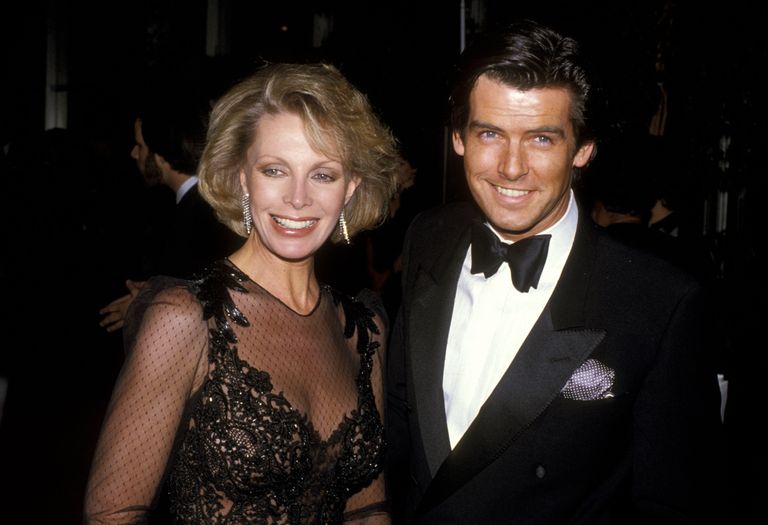 Despite the challenges of being a single dad who lost his wife, he confessed, "there is still laughter in the house, believe it or not, and a great spirit of life. I have wonderful children and work!"
Brosnan Is Married Again
In 1994, a few years after losing Cassandra, the actor met Keely Smith, a reporter and TV correspondent.
He explained that some friends had offered her surgery for weight loss but that he remains in love with every curve in her body. He added that he was captivated not only by her beauty but by her personality from the start.
Soon, they started dating and realized they were for each other. They spoke often and found it difficult to be apart. In 1995, the Irish native who had just been cast as James Bond said:
"Wherever I went in the world, I missed her, and I'd send her tickets to come so we could be together. We just seemed to fit."
In 2001, after two attempts to get married (the failure was due to Sean's health crisis), the couple finally had their secret wedding at Ballytubber Abbey in Mayo.
The venue was soundproofed for privacy and welcomed about 100 guests. Later, the couple hosted a lavish reception in Ashford Castle.
The couple contracted Hello Magazine for about IR£1 million for the ceremony to photograph exclusive shots. So there was proper security on standby to discourage intruding paparazzi.
Apart from a loving relationship, Brosnan created a happy family with his second wife while adding his kids from the first marriage. The actor welcomed his third son and first child, Dylan, with Smith in 1997.
Dylan is a bright young man who graduated from USC School of Cinematic Arts. He is a cinematographer and model.
The couple's second son, Paris, is also a model, and like his older brother, he is interested in making films. In 2019, he documented his visit to Sri Lanka and shared the UN's contributions to childhood hunger in the country.
Despite juggling fatherhood and career, Brosnan is in awe of the family he had with Smith. More than once, he has praised her for her contributions. According to him:
"I'm one of those guys who believes you need a strong woman in your life. I found a great woman in Keely. Not if I searched a million times over would I find one as good. Being a father is a huge responsibility, but it's satisfying."
Brosnan Is in Awe of His Wife, Smith
Brosnan and Smith have the most adorable marriages in Hollywood, and the 007 actor knows it! He marveled at how lucky he had been to find genuine love with the right person on two attempts.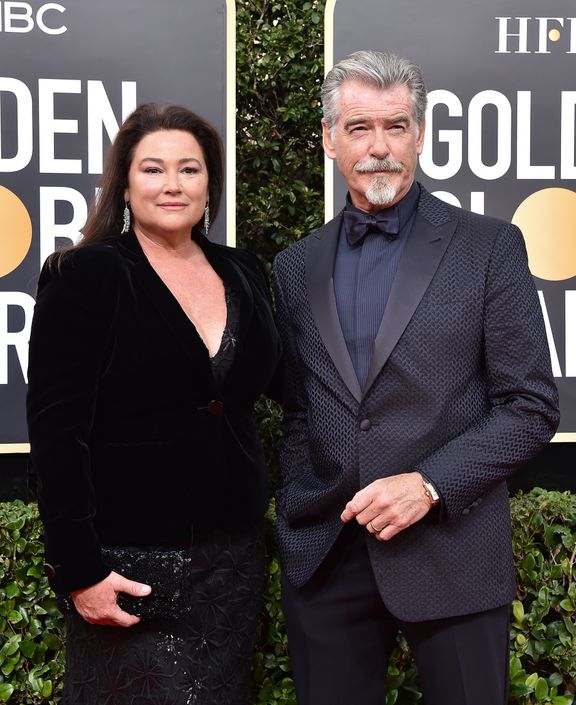 Since his relationship with Smith began, there have been no scandals or controversies surrounding their romance. Instead, the couple has grown inseparable and often gush on each other via interviews and online.
While celebrating their most recent wedding anniversary, the actor shared a throwback wedding photo with captivating words to honor his wife. It read:
"Happy Anniversary, my love. We danced that night and still dance the dance today. I could do it all again."
Their love goes beyond celebrating each other. They also defend their choices and stop at nothing to correct the critics.
Last year, when an online troll body-shamed his wife, comparing her appearance at the beginning of their marriage to now, Brosnan stood up for Smith. He explained that some friends had offered her surgery for weight loss but that he remains in love with every curve in her body.
He added that he was captivated not only by her beauty but by her personality from the start. Indeed, Brosnan and Smith have stuck together like two peas in a pod.
More importantly, they have an excellent family, including their talented kids. This Hollywood duo shows the younger generation that true love is not a myth and can exist between famous couples!