Rod Stewart, 77, lost his brother, Bob, just two months after he lost another brother, Don.
Rod loves his four siblings very much. On his sister's 90th birthday, he declared a touching tribute to them.
On November 30, 2022, Rod Stewart announced on Instagram that his brother, Bob, had passed away the night before. The mourning singer revealed that he reported the news with a heavy heart.
The musician also shared that Bob was joining their other brother, Don, who'd passed on earlier. He thought his siblings would be together playing football on the pitch in the sky.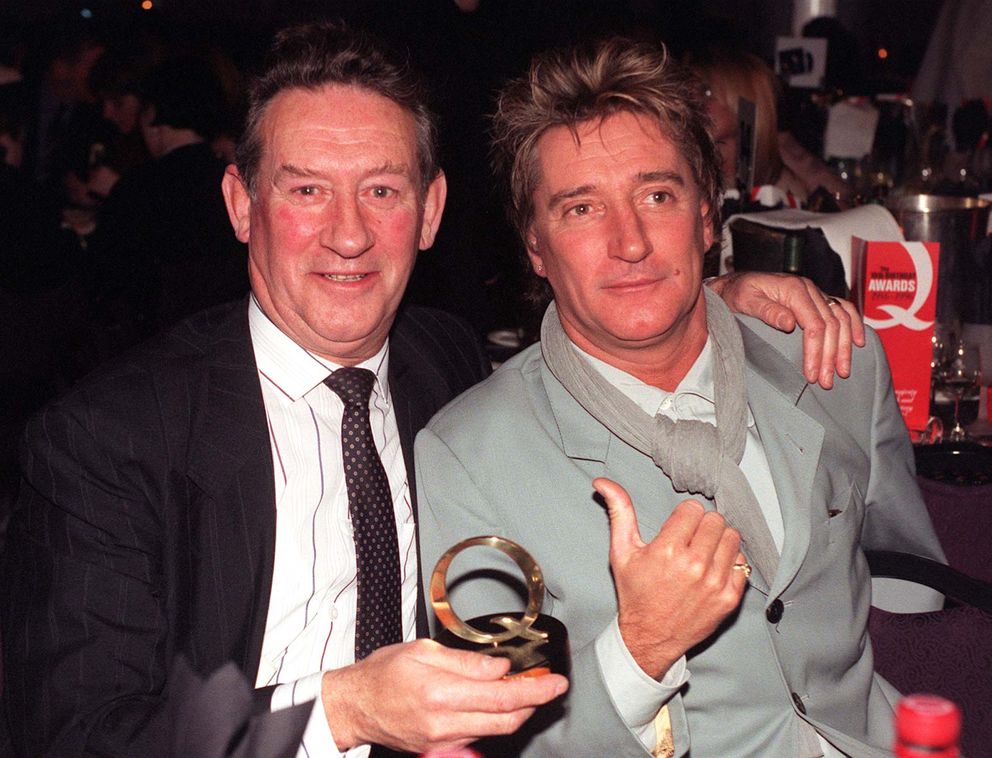 READ: Curtis Bowles Did Not Follow in His Father's Wrestling Footsteps – More about Dwayne Johnson's Brother
MORE: Dwayne Johnson Almost Never Saw His Dad Smile — Now He Is 'Gentle' with Daughter While at 'Tea Party'
The grieving star said, in a short space of two months, he'd lost two of his best friends. He wished his brothers peaceful rest before noting how they had been his "irreplaceable buddies."
The post included a flame and the words "Rest in Peace." On September 9, 2022, alongside a photo of a crown on a black background, the vocalist shared the news of the loss of Don at age 94.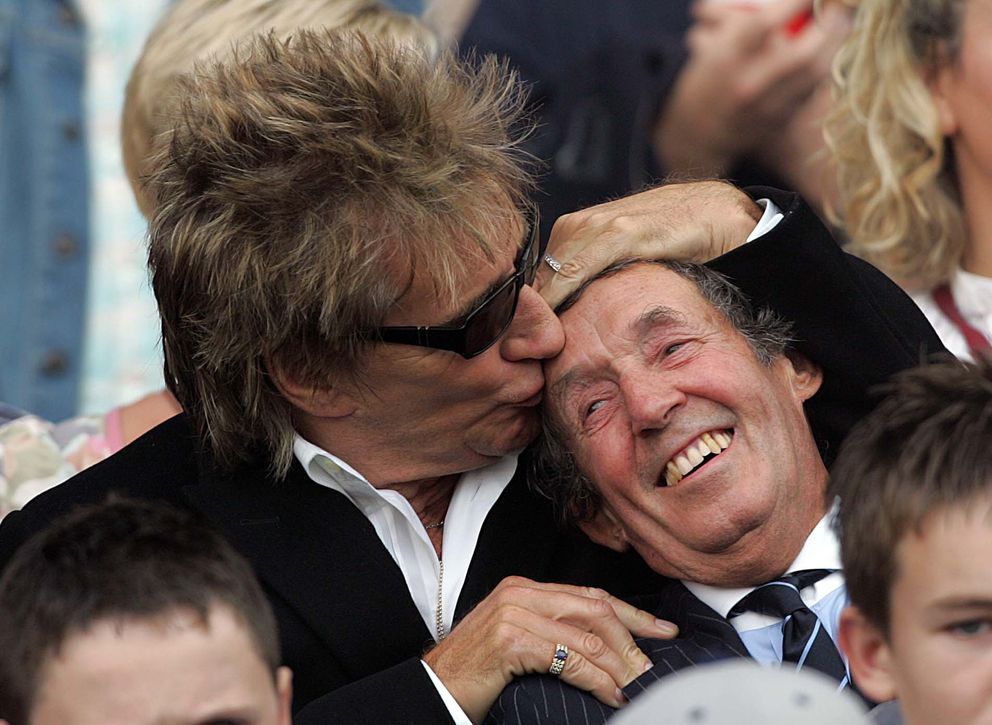 The star's book "Rod: The Autobiography" also revealed how he'd lost his sister Peggy. He believed she'd gone too soon when she passed and honored his siblings during his other sister's birthday.
How Did Rod Thank His Siblings on Sister's 90th Birthday?
In January 2019, Rod's sister, Mary Cady, celebrated her 90th birthday in Iver, Bucks. While attending the event with his wife, Penny Lancaster, the star paid tribute to the birthday girl and the now-late Don, saying:
"I've got to tell you, these guys were instrumental in supporting me, helping me get into music and just being there for me."
READ: Alaina Mathers Has 2 Siblings Though Is Her Mom's Only Child – Meet Eminem's Daughter
MORE: Moroccan Scott Cannon & Twin Sister Monroe Have Famous Parents — Nick Cannon and Mariah Carey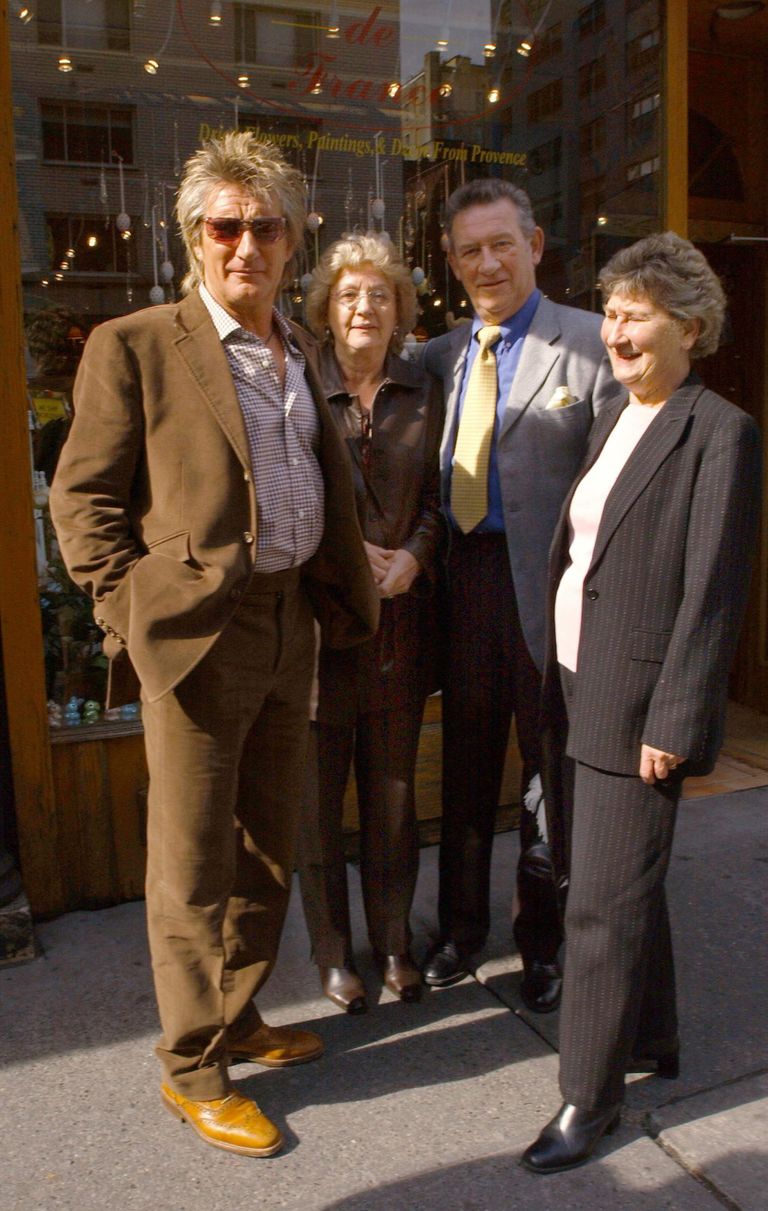 In a December 26, 2021, Twitter post by Rod [Stewart], the family gathered together and posed for a photo.
The musician, who had four siblings, noted how his siblings helped him with things like washing his dirty underpants or football and that he couldn't speak "highly enough" about them. Rod loved them all, stating:
"These guys have just been [expletive] brilliant throughout my life."
Speaking to Don, the singer acknowledged how they'd had arguments and physical fights now and again, but he loved them. Lancaster's famous husband also declared his love to Cady.
Christmas celebrations with my siblings ❤️ pic.twitter.com/CBz2p9HPpI

— Sir Rod Stewart (@rodstewart) December 26, 2021
Addressing the audience again, he said he was proud of them for turning up at his sister's special event that night. Even though he and his siblings lived busy lives, in 2021, they celebrated Christmas with other family members.
In a December 26, 2021, Twitter post by Rod, the family gathered together and posed for a photo. Despite losing most of his siblings by November 2022, the singer was lucky to have his beloved sister, Cady, still.
READ: 4 Siblings Lost Both Parents One by One – Strangers Gift Them Forever Home on Their Late Mom's Birthday
MORE: California Teen Brothers Die at Birthday Party, Leave behind a Single Mom & 4 Younger Siblings
Subscribe to AmoMama on Google News!