Sean Stewart revealed terrifying news that he had been in an accident, writing that he "got hit by a truck at a red light."
Sean is one of Rod Stewart's eight children.
The best-selling music artist of all time, Rod Stewart, almost lost one of his children in a car accident. His son was transported to the nearest hospital.
British rock and pop singer Rod Stewart's eldest son, Sean Stewart, was reportedly involved in an accident.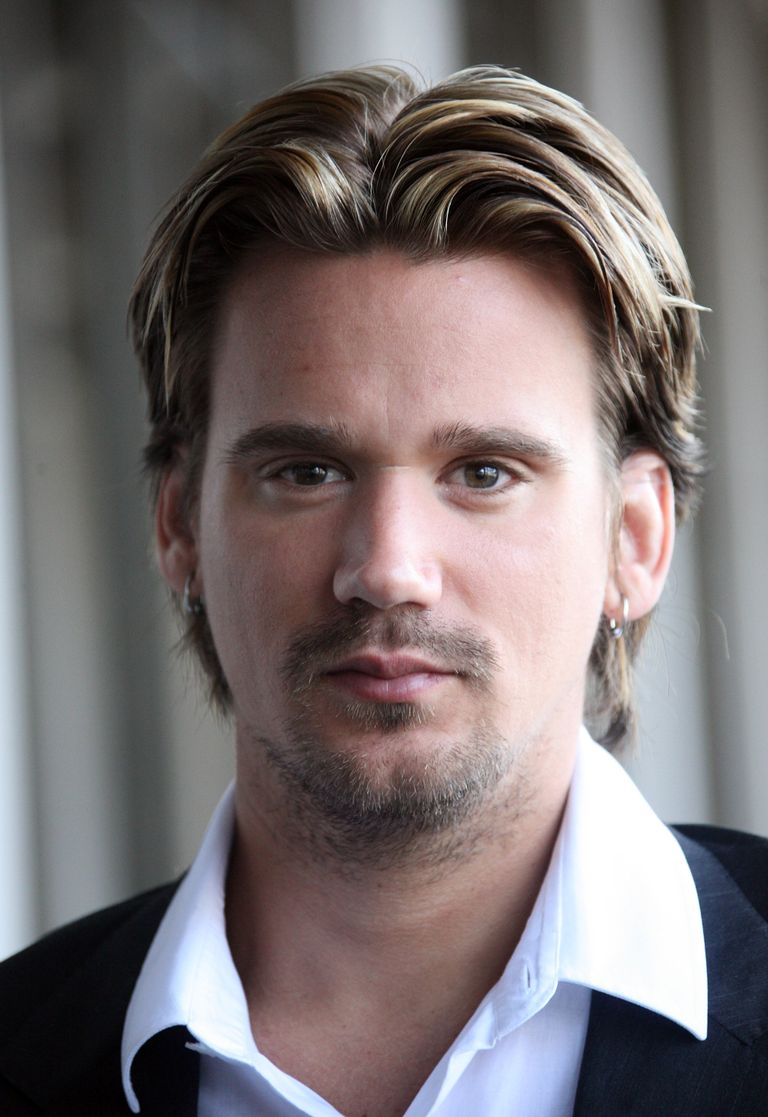 According to Page Six, Sean was rushed to the hospital on October 24, 2022, following a car crash. The "In Crowd" singer revealed the horrific news on Instagram, sharing that he "got hit by a truck at a red light," adding, "hard out here on these streets."
Sean wrote the message alongside a photo of him sitting in a medical center wearing a hospital gown, a face mask, and a neck brace. He withheld further information regarding the unfortunate incident.
Rod shares his son with his first former wife, Alana Stewart. Sean is one of his eight children with whom he has with five different women.
Rod Is a Doting Father of Eight Children
Rod also shares a daughter named Kimberley with Alana. The former couple wed in 1979 but divorced in 1984. After his first marriage failed, the music icon married twice.
Rod's second marriage was to New Zealand model Rachel Hunter whom she married in 1990. The pair welcomed two children together, daughter Renee in 1992 and son Liam in 1994, before parting ways in 1999. Prior to finalizing their divorce in 2006, Rod started seeing Penny Lancaster.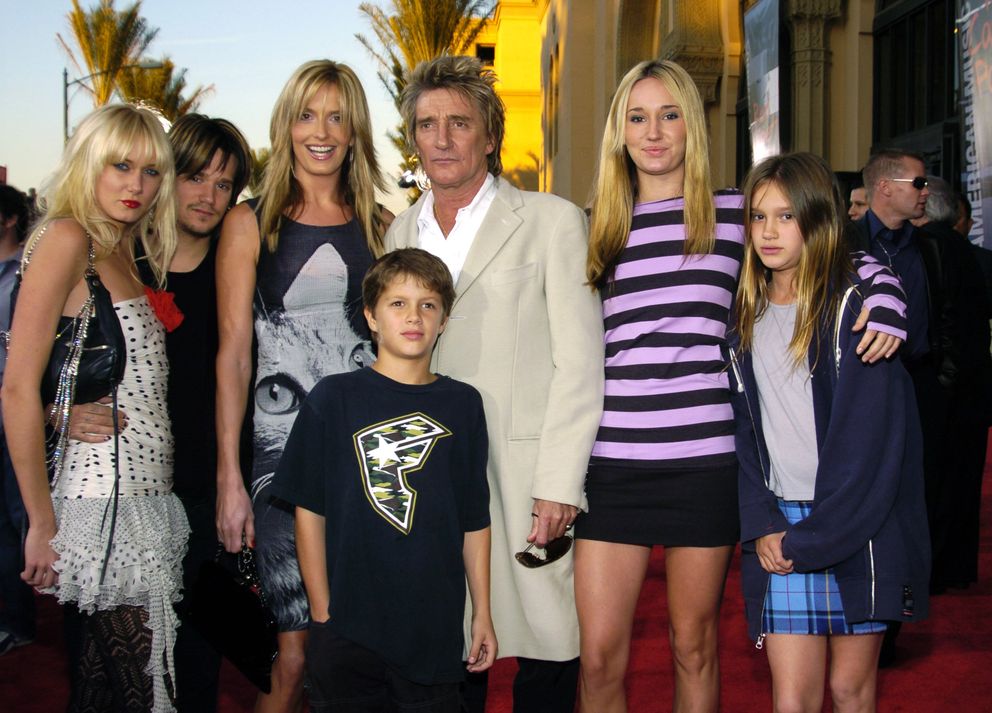 The songwriter walked down the aisle for the third time with the English model in 2007. The lovebirds have been married ever since, and their marriage is still strong. The couple has two sons, Aiden, who arrived in 2011, and Alastair, who was born in 2005.
Rod is also a dad to his first child, Sarah, whom he welcomed with former girlfriend Susannah Boffey in 1963. The two placed their daughter up for adoption and later broke up. The "Maggie May" hitmaker has another daughter named Ruby with his ex-girlfriend, Kelly Emberg. The former couple's daughter was born in 1987.
In a candid interview with People in November 2021, Rod talked about fatherhood and revealed that he parents all his kids differently because of their age differences:
"I have to be several different fathers because of the different age groups of my kids. You really have to treat all of them as individuals with individual problems."
Rod gave a prime example of his teenage son, who has started dating. He said he had to give him the birds and the bees talk and advised him on "what he should and shouldn't do."
The Grammy Award winner noted that his then-15-year-old child was already in the know about such things:
"My 15-year-old is dating girls, so I had to give him a sex lesson. I just told him what he should and shouldn't do, but he's on top of it. He was like, 'Dad; I've got the internet. I know everything."
Rod revealed that all his older children have experimented with alcohol and drugs over the years "except for Liam," whom he believes never went that route.
However, the proud dad explained that they got their acts together in the end and that they turned out well. "As a dad, I've learned to listen and not blow my top," said Rod.
Per Closer Weekly, the London native once talked about raising his brood and admitted that he regrets not spending time with the older kids.
During an appearance on Ireland's "The Late Late Show," Rod revealed that he was touring quite often when Sean and Kimberley were growing up, adding he had to make money to pay up his debt hence his absence:
"With Sean and Kimberly, I was on tour a lot. I was in debt to the IRS in the late 70s. I had to go and do a lot of touring, so I didn't see them."
Luckily, Rod has been able to make up for the lost time by spending time with his children as much as possible. In 2019, the record producer and his wife Lancaster were spotted on a yacht in Cannes, France, with their brood.
Rod's kids also seemed to have a close bond. In July 2021, his sons Sean and Alastair were seen getting lunch together in Sherman Oaks, California.
Rod Reflects on His First Marriage to Alana
In November 2021, the father of eight reflected on his first failed marriage to Alana. Rod got married when he was 34 years old, and although he believed that he was ready at the time – he admitted that it was not years later.
When the "Sailing" singer told his father he was tying the knot; he said he was "far too young" to do that. Rod now agrees with his dad later in life:
"He was right. I still had a lot of living, partying, drinking, and shagging to do."
Per Hello Magazine, in February 2022, Rod and Alana reunited for a special occasion in their child's life. The former couple's daughter had an engagement party, and they were there to celebrate with her, along with Rod's other daughter, Renee.
Alana posted two pictures from her child's engagement celebrations on social media. The blended family went to Craigs in Los Angeles together, and the images showed Rod and the mother of his kids sitting side-by-side smiling.
The post got fans' attention, and they flooded the comments section to commend the exes for being cordial with one another. One social media user said it was "admirable" for Alana and Rod to "remain close" after all these years, adding it was a bonus for their kids to have witnessed their co-parenting relationship.
A second user stated: "You guys are class acts," and a third individual praised the group for having such a "family dynamic, adding the closeness Alana has with her ex-husband and children was "very special."