Stephen "tWitch" Boss looked so happy during his final days.
His wife knew something was wrong with her husband and tried to help him.
Stephen's last day of life was dramatically different.
Ellen DeGeneres's DJ, Stephen "tWitch" Boss, passed away on December 13 at the age of 40. The musician's death was confirmed in a statement made by his wife, Allison Holker Boss. The couple had three children together, Weslie Renae Fowler, 14, Maddox Laurel Boss, 6, and Zaia Boss, 3.
Stephen and Allison were married for nine years, and the DJ adopted her daughter, Weslie, after they tied the knot. In the statement Allison made about her husband's death, she reminisced about her late husband's ability to make her and everyone else who encountered him smile.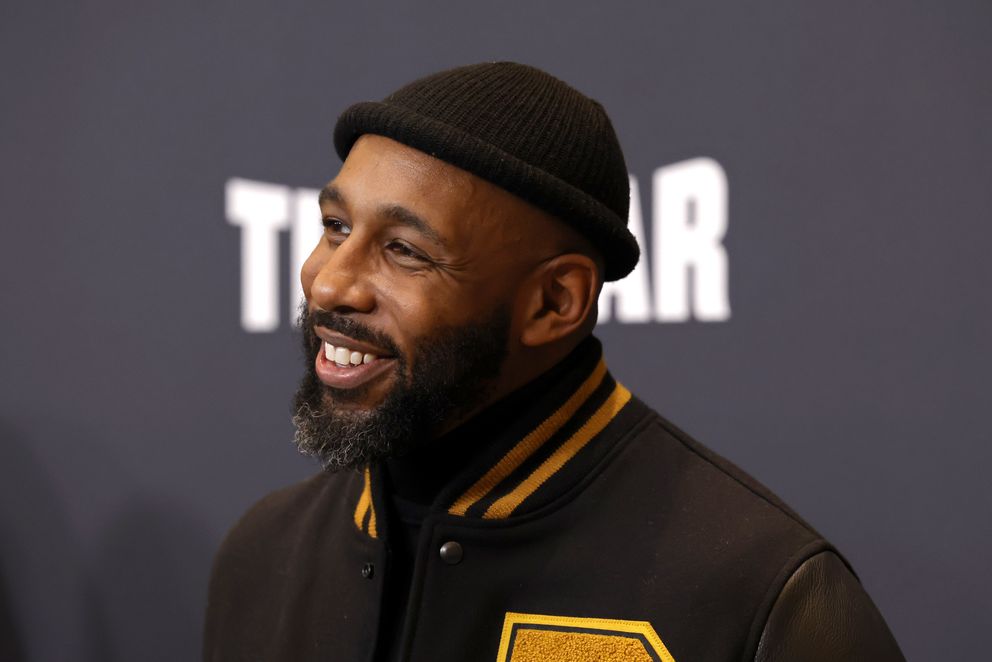 Allison expressed the grief she and her entire family is feeling by opening up about who her husband was. She praised his love for his family and the people in his community, saying he valued nothing more. She commended her husband for his positive impact:
"He valued family, friends and community above all else and leading with love and light was everything to him. He was the backbone of our family, the best husband and father, and an inspiration to his fans."
A few weeks before his death, Stephen and Allison appeared on a talk show and said they had been considering having more children. The musician loved kids, and they have considered the possibility seriously for a long time. Stephen said being a father was one of the things he enjoyed most in life.
What Did Stephen Boss Do During the Last Days of His Life?
The last days of Stephen's life were filled with memorable moments. On December 10, he celebrated his grandfather's birthday. He marked the occasion by posting two photos of him and his "Dada" on Instagram.
Also on the 10th, Alison shared a video of the entire family dancing together in their living room as part of an ad deal. The family was all smiles as they showed off their moves. The video started with Stephen dancing with his son, and he later spun his daughter around with a happy laugh.
On Sunday, December 11, Stephen and Alison celebrated their wedding anniversary. The musician posted photos from their wedding as they danced together and displayed their wedding rings. Alison shared a video to mark their 9th year together. She captioned it by saying how happy she is that she married the love of her life.
The medical examiner assigned to his case declared that the circumstances of his death weren't suspicious, and the police department officially closed the case.
On Monday, December 12, Stephen and his wife posted a heartwarming video of them dancing to an Alicia Keys song. The couple looked like they were having a ball as they flowed around in unison and stared into each other's eyes.
How Did Stephen Boss' Wife Try to Save Him?
Allison realized her husband had left their home on Tuesday morning without his car. Panicking, she went directly to an LAPD station to ask for help, since Stephen had never done this before. Officials took the report seriously, and at 11:15 a.m., another frightening call came from a local motel.
Stephen's body was found in one of the motel rooms, and he was pronounced dead when healthcare professionals arrived. The local police released a statement that said the famous dancer had died by his own hand, apparently from a gunshot wound. His family was understandably staggered by the news.
The medical examiner assigned to his case declared that the circumstances of his death weren't suspicious, and the police department officially closed the case. The motel staff said he seemed fine when he checked in. The hotel was only 14 minutes from his own home. His wife wrote to him after the ordeal:
"Stephen, we love you, we miss you, and I will always save the last dance for you."
Stephen previously shared that he had been struggling with his mental health. That said, the DJ seemed to be in a good place, saying he might have bad days, but he could always find the power and motivation to overcome any setbacks he might face. He said, "For me, it just helps to know that it keeps going"
If you or someone you know is considering suicide, please contact the National Suicide Prevention Lifeline at 1-800-273-TALK (8255), text "help" to the Crisis Text Line at 741-741, or go to suicidepreventionlifeline.org.