Toby Keith went through difficult times and went through hard times financially.


However, today, he is worth $500 million.
While sick with cancer, his wife is there to help him through it.
Country music star Toby Keith's spouse, Tricia Lucus, has been with him through thick and thin over the years, and three decades later, she remains his pillar of strength. Apart from health issues, he struggled to get a foot in the door before becoming a seasoned star.
The singer-songwriter graduated from Moore High School in 1979. After that, he became an oil field worker earning $50,000 annually for the job.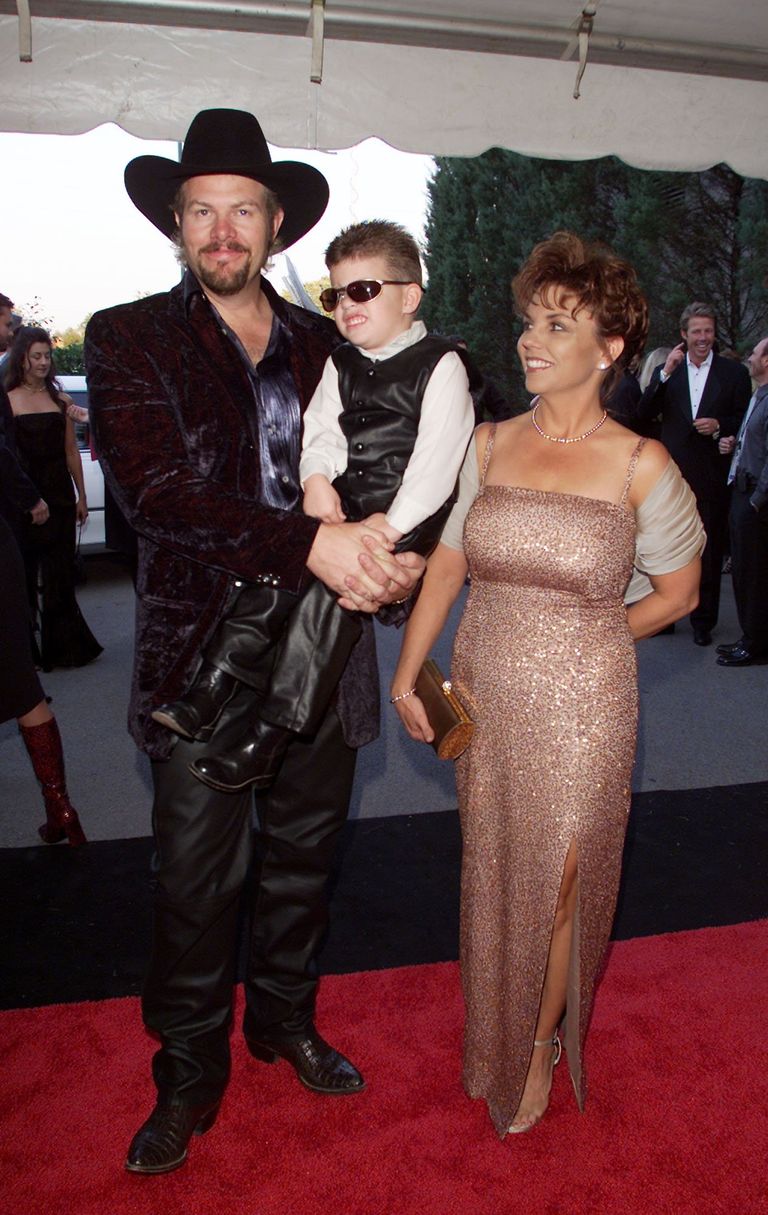 At the time, Keith had already established his love for music. He taught himself how to play the guitar and wrote original songs as a teenager. The future country music star revealed he penned between "200 to 300 songs" until he eventually came up with a hit song.


Keith would play at local bars with his band Easy Money in his free time as a music hustler. During that period, he met his future wife, Tricia Lucus, at one of the clubs where he was performing. The pair shared the dance floor together that evening and began dating shortly after.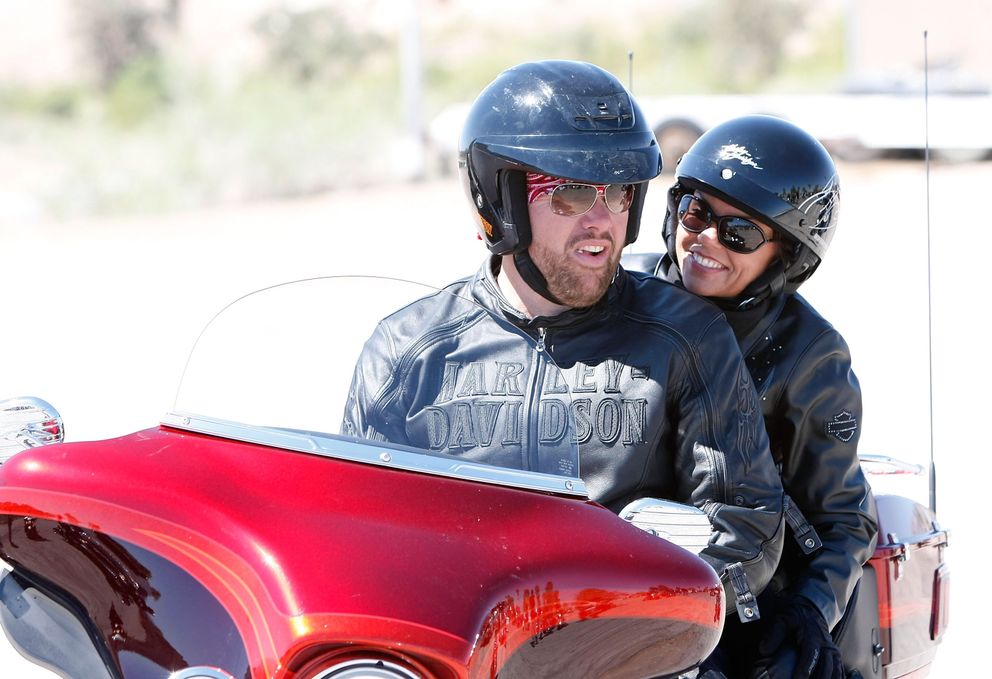 Lucus, who was a nineteen-year-old oil company secretary, Lucus told People in June 2001 what attracted her to her then-20-year-old future husband:
"He was one of those larger-than-life guys, full of confidence."
Lucus and Keith dated for three years before walking down the aisle on March 24, 1984. Lucus was already a mother to daughter Shelley, whom she welcomed in a previous relationship in 1980 and Keith later adopted her child and raised her as his own.


By the time the couple wed, Keith's company had gone broke, and he shifted his focus to music. T he Oklahoma native and his band began performing full-time while he tried to balance everything else, including raising a family and crunching the numbers at home.
Despite struggling financially, this didn't seem to crush Keith's spirit. In fact, Lucus recalled that he used to tell her that he would make it big one day:
"He'd say, 'Trish, one of these days, my time is coming. Hang in there.'"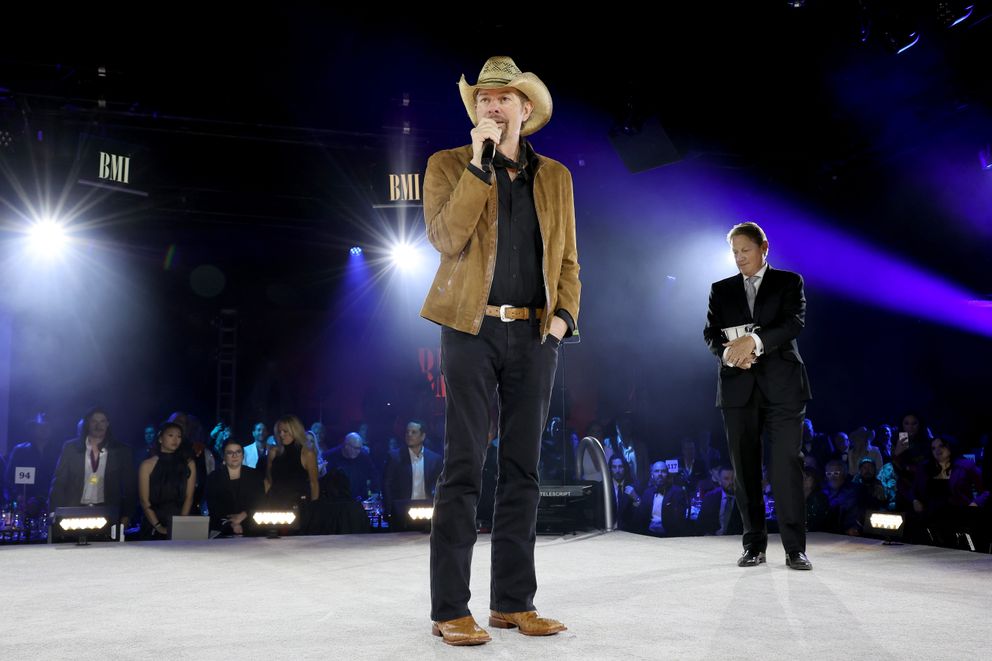 The couple had to deal with creditors who relentlessly pestered them to get their financial affairs in order. Meanwhile, Lucus had to bear out criticism from other people who would advise her to tell Keith to find "a real job." They looked down on his aspirations of being a musician, but the negativity did not deter him.


The "As Good as I Once Was" singer said he was fortunate enough that his wife blocked the outside noise and believed that he would make something of his music career eventually:
"It took a strong-hearted and loving woman to say, 'He's good enough at his music that I've got to let him try."
Lucus knew it would benefit her and Keith in the long run, and several years later, the patience paid off. In June 2013, Forbes estimated how much the record producer had accumulated in a five-year period before that year. The outlet revealed Keith had never made less than $48 million yearly, and between 2012 and 2013, he raked in $270 million.
Throughout his career, Keith consistently wrote No. 1 country hits every year for twenty years. His overall wealth was estimated to have surpassed $500 million – making him one of the most successful country singers in history.
Staying Together for 38 Years


Keith's breakthrough came in 1993 when his debut single, "Should've Been a Cowboy," received airplay on the radio and instantly became a hit, climbing to the top of the charts. The song later became the most-played country song in the 1990s.
That said, money was no longer a thorny subject for Keith and Lucus as they remained together amid his constant rise to fame. Following their wedding, they had their first child together, daughter Krystal, in 1985. Their son Stelen was born years later, in 1997.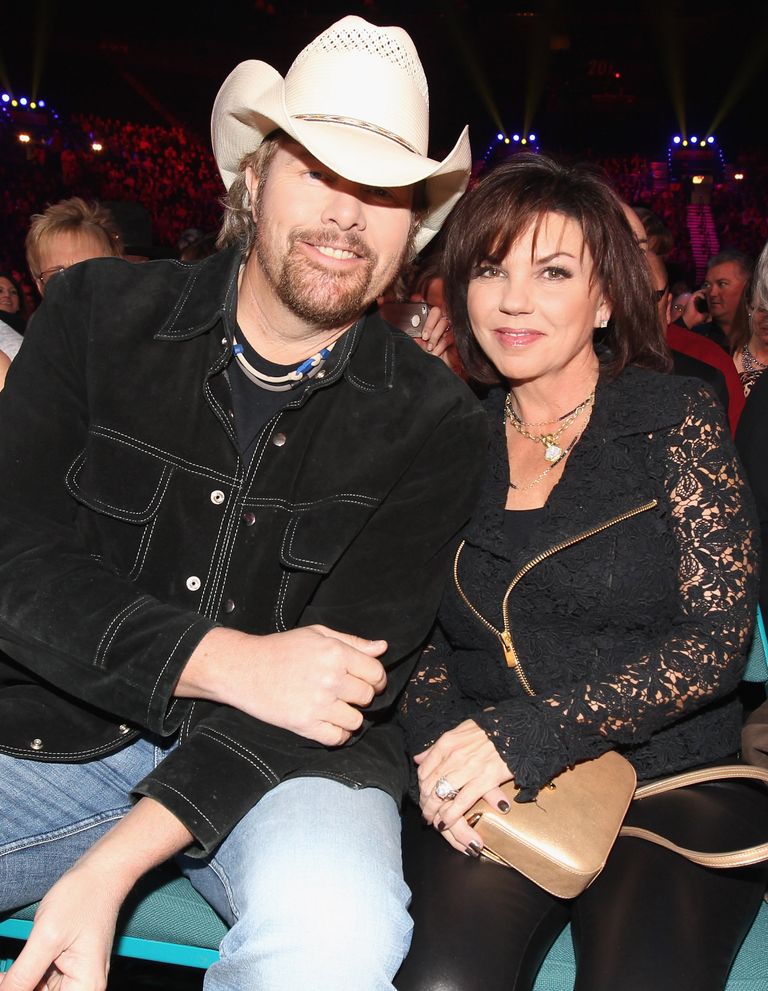 Meanwhile, Keith's career continued to gain momentum, and he received continuous recognition over the years for his hard work. He sealed multi-million-dollar endorsement deals and launched a liquor line and a chain of restaurants, Toby Keith's I Love This Bar & Grill.
Keith and his family still reside in Oklahoma and lead a private life. He reportedly owns 40 Thoroughbred racehorses, including a 60-acre farm on the outskirts of Oklahoma City. He also built an 8,500-square-foot house for his wife and kids.

Despite all the success, Keith remains humble and prioritizes his marriage and his loved ones. He said being in their company is priceless as nothing else compares:
"I love performing and writing songs, but being at home with my wife, Tricia, and my three kids is the best feeling of all."
Battle with Cancer
While enjoying the fruits of his labor, the Hollywood star learned devastating news when he discovered he had stomach cancer. Keith was diagnosed with the disease in the fall of 2021.
He continues to lean on his family, who remain supportive during this dark period in his life. In June 2022, the father of three told his fans that he was taking a break from the limelight to undergo chemotherapy, radiation, and surgery.

He recently expressed optimism amid his health battle while noting that he needed time to "rest up" and recover. Keith said even though his condition has made him physically weak, so long as everything works out during the healing process, there is "something good" to look forward to.
The "Trailerhood" singer said he had been through chemo, radiation, and surgery over six months and that everything was going according to plan.
He added that although he was going to spend more time with his family, he was looking forward to seeing his fans – which may be "sooner" than expected.
Keith thanked his beloved supporters in an Instagram post and deemed them the "best." He added, "Thank you all for your love and support. I have the best fans in the world."