On November 29, 2022, Vin Diesel took to his Instagram account to share an image of his stepfather.
In the image, the star's stepfather, Irving Vincent, was smiling joyfully while wearing a golden birthday party hat.One of his grandchildren was also featured in the photo as she embraced him.
She had on a silver birthday party hat, with Vin noting in the caption of the post that his father was celebrating his 88th birthday.
The actor shared how his stepfather, who celebrated the momentous day with family, was his "first inspiration" and called him his "dad." He concluded the loving post by declaring "all" his love "always" for Irving.
Vin was most well known for his "Fast & Furious" franchise role as Dominic Toretto, but in real life, he lived a life that was different from the one he played. The star was a family man with a long-term relationship with Paloma Jiménez.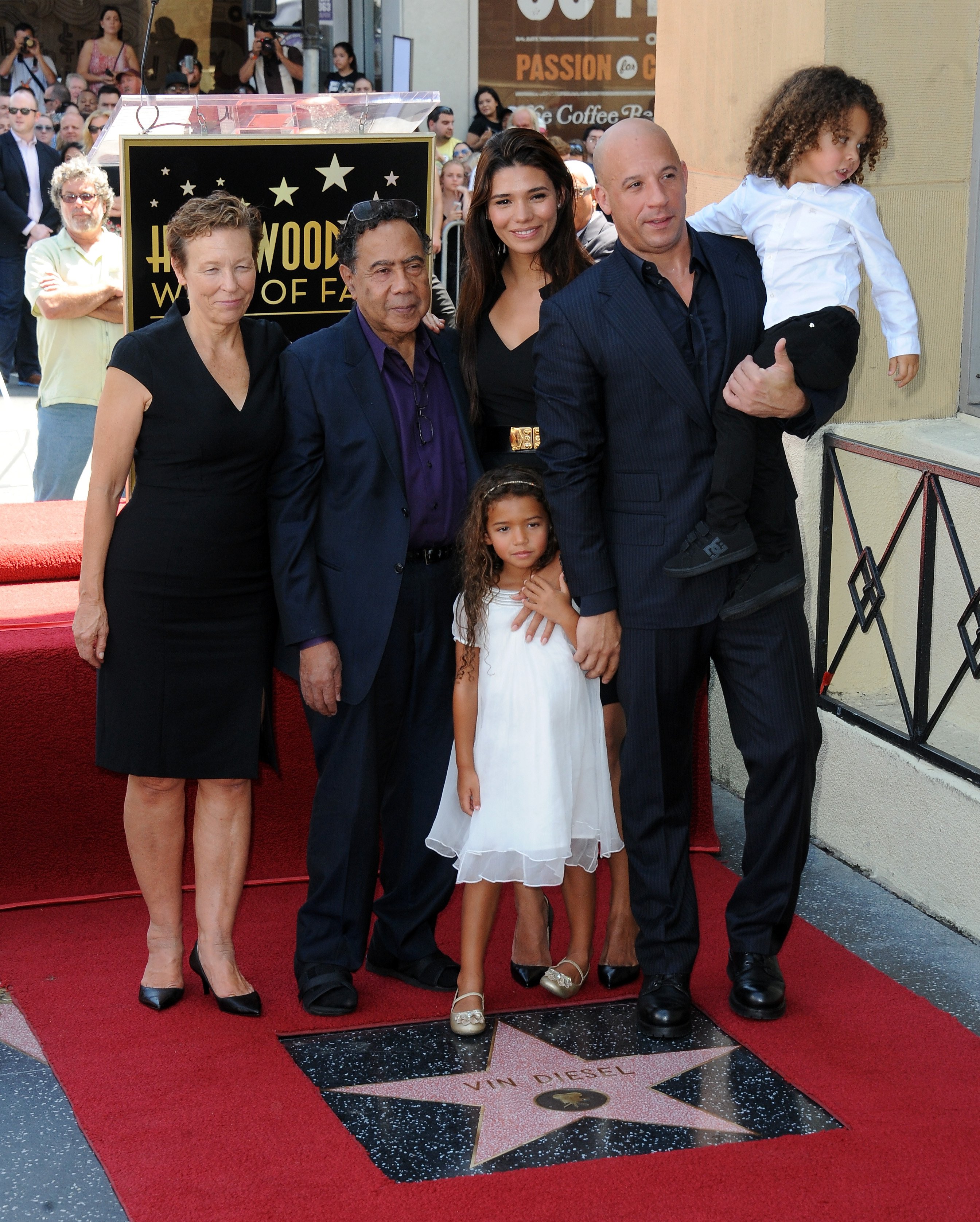 Vin Diesel was honored with a Star On The Hollywood Walk of Fame with his family in attendance on August 26, 2013, in Hollywood, California. | Source: Getty Images
The actor and Jiménez have been together since 2007 and have lived quiet lives out of the spotlight. The couple is also parents to three children, Hania Riley "Similce," Vincent, and Pauline.
One would expect that, like in most cases, Vin had some resentment for not growing up with his biological father, but that wasn't how he felt. The star was lucky enough to have found someone who replaced his father and filled any gaps.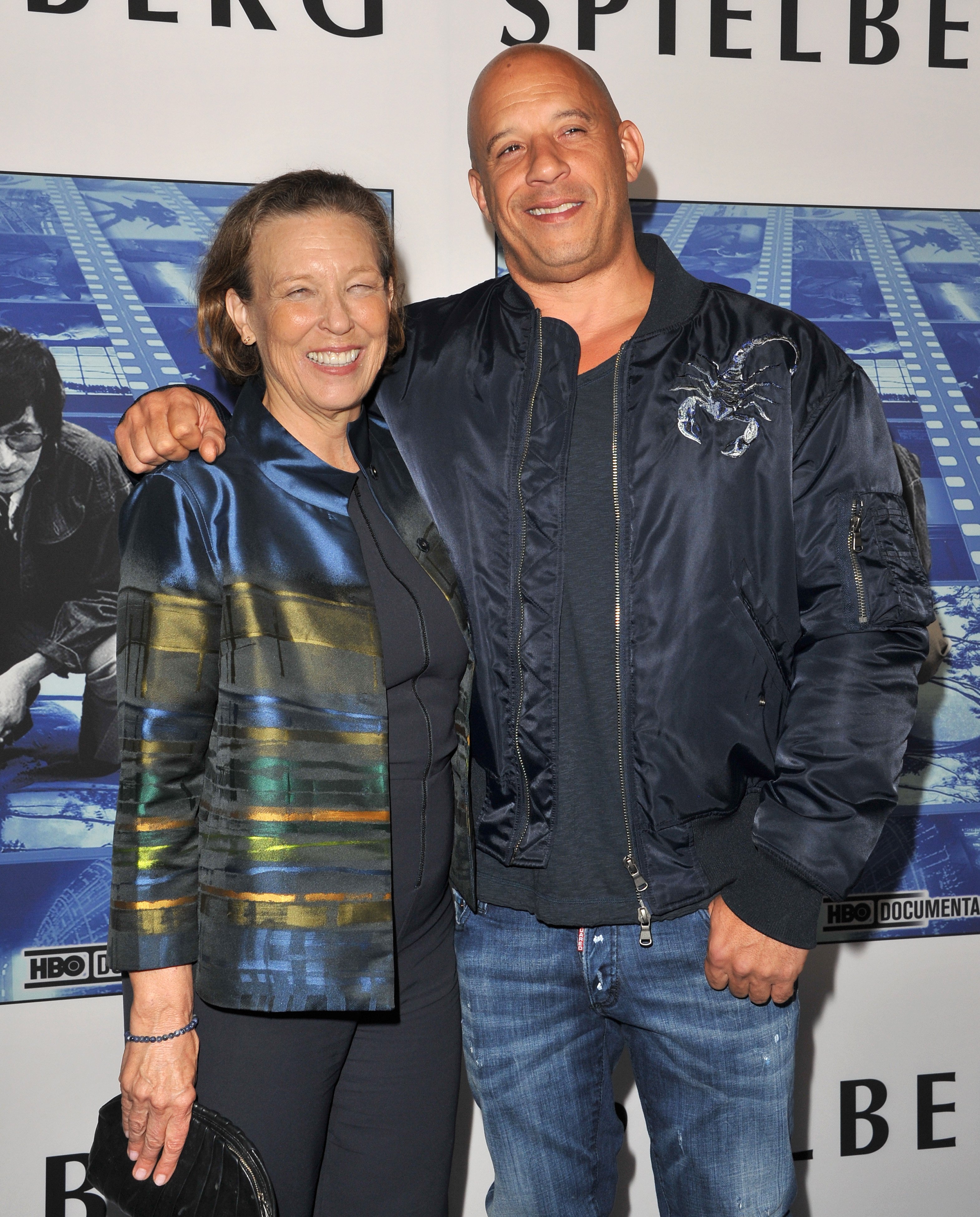 Vin Diesel and his mother, Delora Vincent, at the HBO Premiere of "Spielberg" on September 26, 2017, in Hollywood, California. | Source: Getty Images
Why Does Vin Not Regret He and His Twin Brother Never Knowing Their Biological Father?
In a 2006 newspaper article, it was revealed how Vin grew up in Westbeth, downtown Manhattan. The actor was brought up by a biracial couple in the government-assisted housing project for poor artists.
Delora Vincent, his mother, was a White Italian retired astrologer, while Irving was a Black drama teacher. The star had a younger sister and brother, including his fraternal twin, Paul Vincent, who looked different with blond hair and blue eyes.
He and his twin brother never knew their biological father. Vin confessed to the publication that he'd never had the desire to meet his real father because of one simple reason:
"To me, my real father is the man who raised me."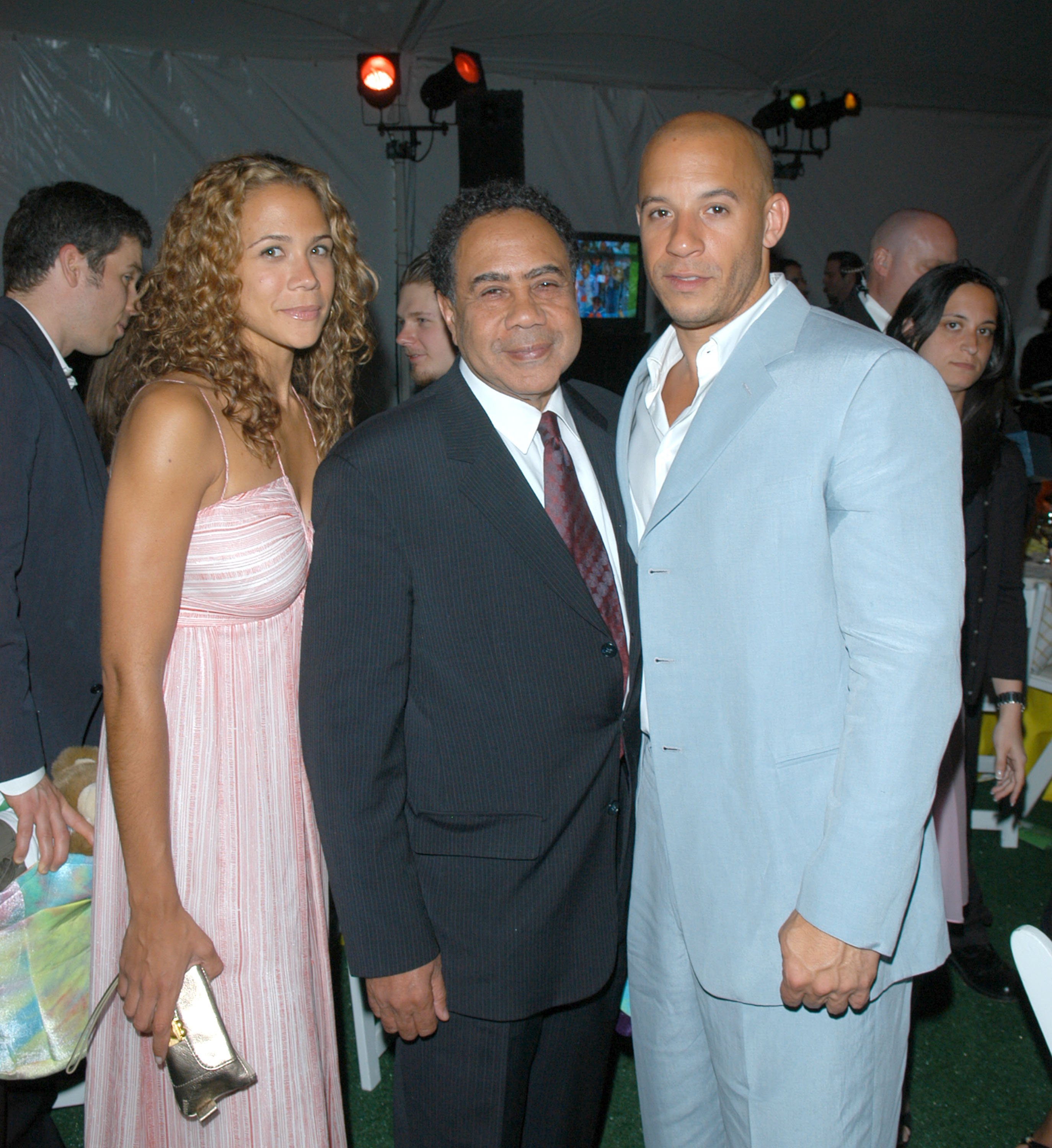 Vin Diesel with his sister and father, Irving Vincent, during the "Build-A-Bear Workshop" at Fresh Air Fund Spring Gala in New York City, on June 2, 2005. | Source: Getty Images
In Nancy Krulik's book about the actor, she noted how he'd always been close to his mother but had no relationship with his biological father. He'd always referred to Irving as "dad."
The star's family qualified for the tax-subsidized housing project because his stepfather was a teacher and a theater director. It's believed Vin's father was a Black American man, but it wasn't clear.
The actor confessed that he didn't know his race, except that he was "a combination of many things." All his mother told him was that he had connections to different cultures, but he gave credit to Irving for shaping his upbringing and making him into who he was culturally.
The star [Vin Diesel] was always able to be "fueled" up when he dealt with patrons.
Vin also said Irving guided him artistically. Most of the actor's fans probably know that his real name isn't the one he uses, but there's a specific and particular reason why he chose it in the first place.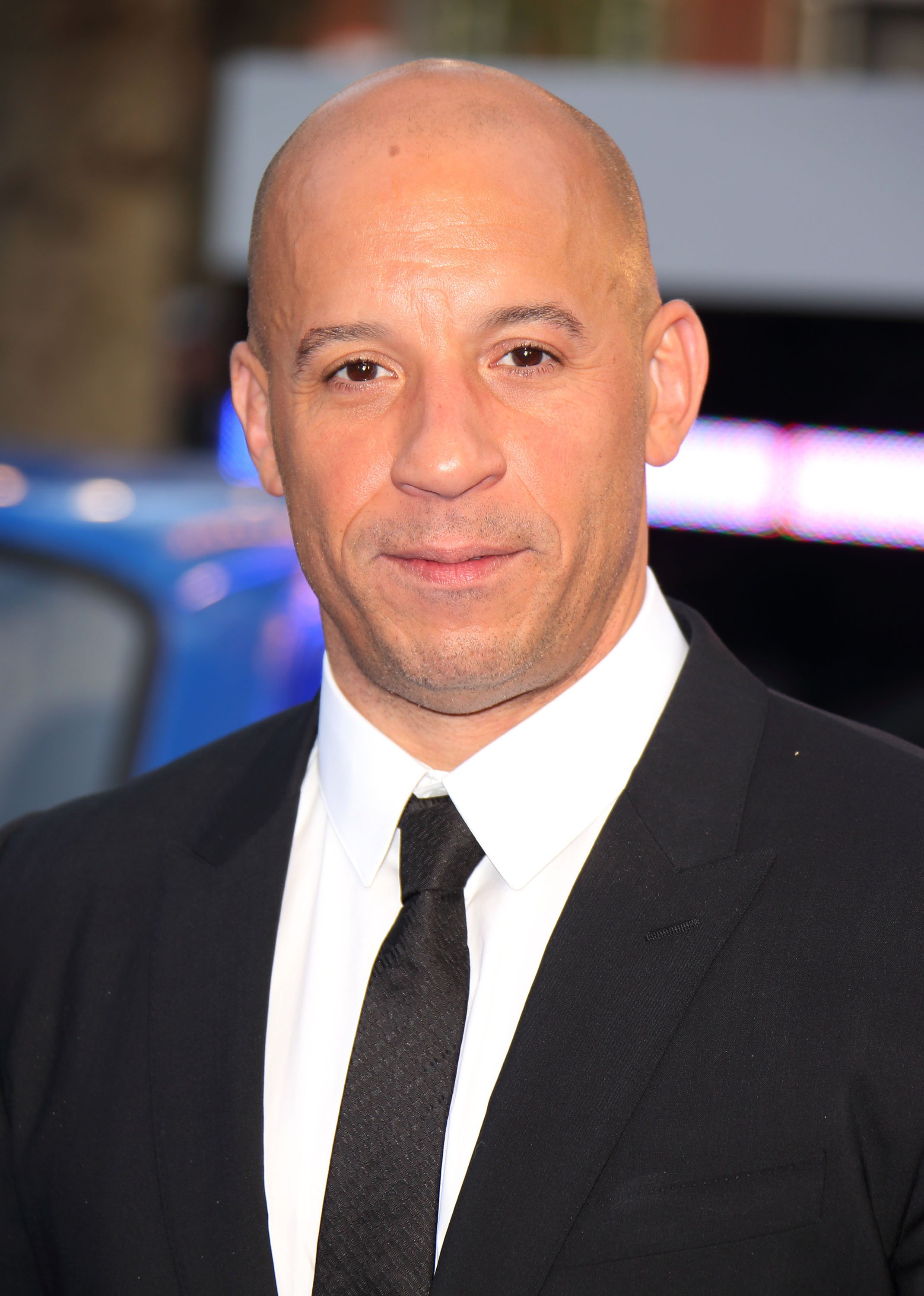 Vin Diesel at the world premiere of "Fast & Furious 6" at Empire Leicester Square on May 7, 2013, in London, England. | Source: Getty Images
What's Vin Diesel's Real Name?
In Krulik's book, she revealed Delora had named her oldest son Mark Sinclair Vincent. According to a publication, Vin derived his acting name from his stepfather's last name, where he only used the first three letters.
The move was a great way to pay tribute to the man who'd raised him as his own child. The last name, "Diesel," was taken from when the actor used to work as a bouncer.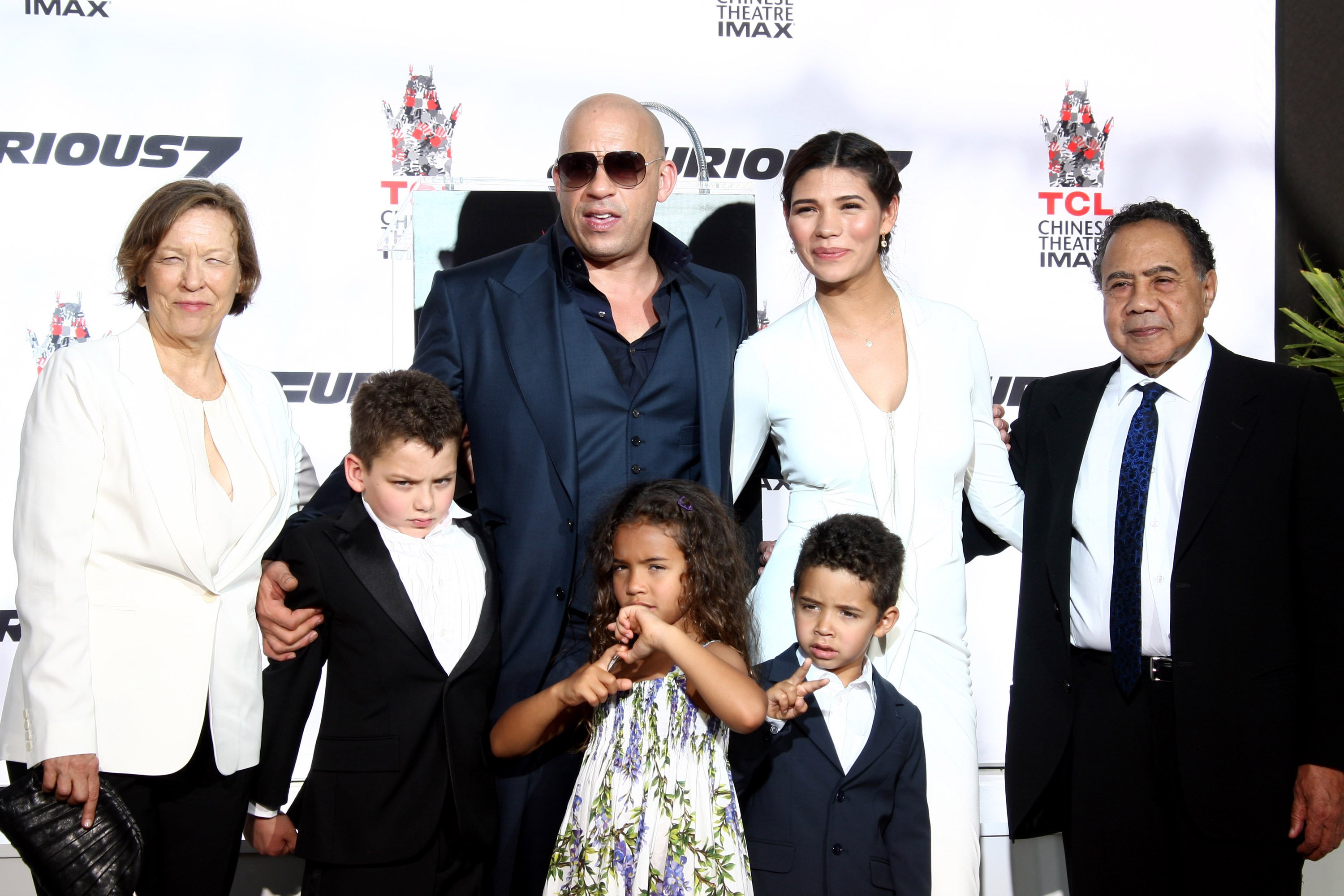 Vin Diesel and his family at the TCL Chinese Theatre IMAX hand/footprint ceremony honoring him on April 1, 2015, in Hollywood, California. | Source: Getty Images
At 17, Vin was a club bouncer in New York. He might've been a teenager then, but the future actor was bulky and intimidating enough to work as a security guard for a club called "The Tunnel."
However, the club bouncer job wasn't his main focus as it was a part-time gig. The future star kept his eye on the prize and was probably using the work to fund his college life as a student at Hunter College.
Vin earned the nickname "Diesel" because he always had the skill of bringing a lot of energy to his work. The star was always able to be "fueled" up when he dealt with patrons.