When a woman returned home after being at her mother's place for the night, she was utterly oblivious to what awaited her. She kept knocking on the door, but it was locked. Finally, she managed to unlock the door, and when she walked inside, she was dumbfounded!
Life doesn't always come with pleasant surprises; sometimes, we may experience unimaginable and mind-boggling instances which can prove life-altering. Something similar happened to Brittani Byer from Kansas, who didn't know what the future had in store for her.
Things went awry for Brittani in 2022, changing her life most unexpectedly. She plucked up the strength and courage to share her story with the world, garnering support from netizens far and wide.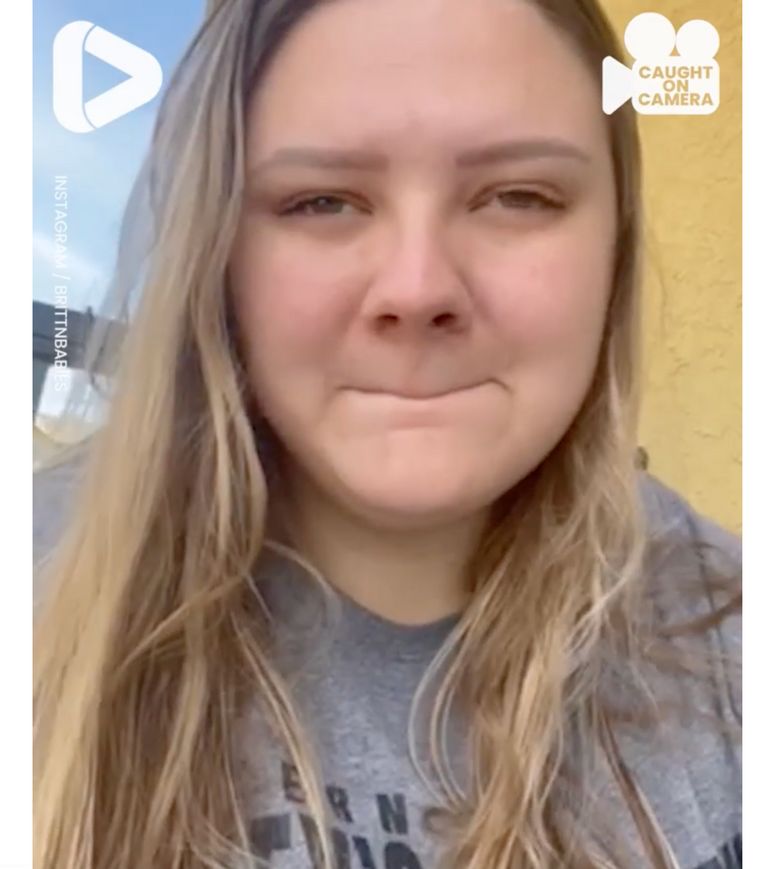 A Night Stay That Unexpectedly Prolonged
It all began when Brittani told her husband he could stay at her house while she spent the night at her mom's place. The couple were separated by then, but she saw no harm in letting her husband stay for one night after he desired to be somewhere homely.
Making the other woman leave was another daunting task for Brittani.


Because the couple was in the middle of a divorce, Brittani said she kept the house while her husband stayed at other places. She explicitly told him she would return in the morning, at which point he should leave. Little did she know what she would walk into when she arrived at her place.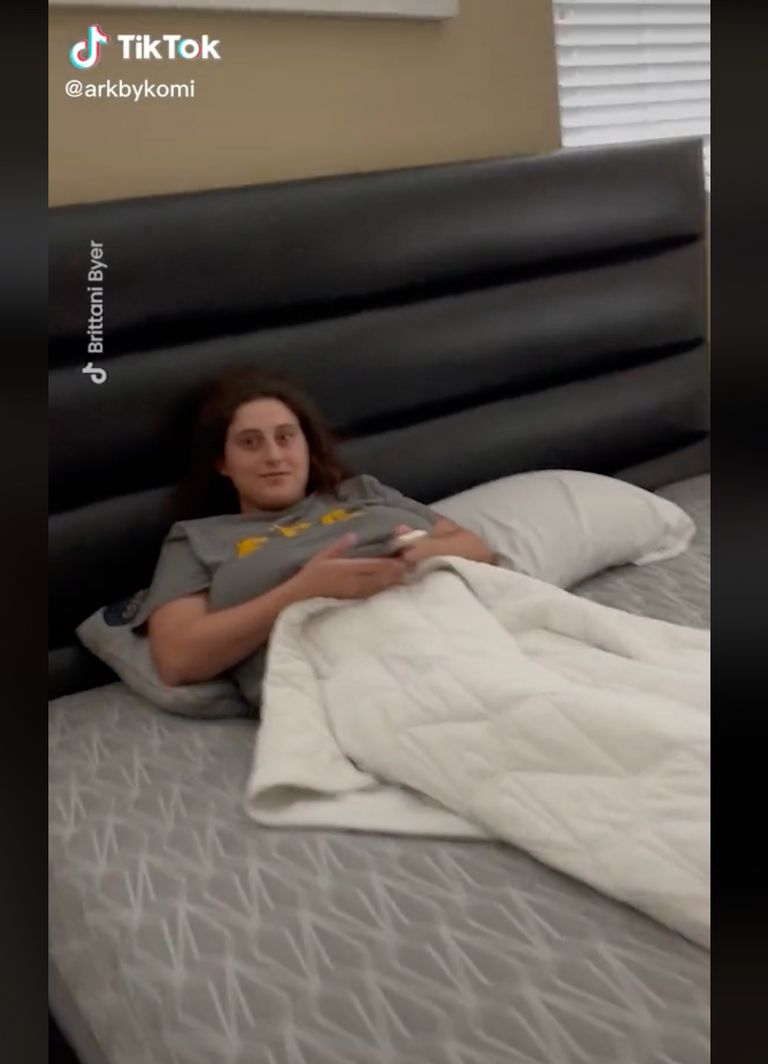 The Distraught Wife's Reaction
The following day, Brittani returned to her house and was flabbergasted to find the door locked. She kept knocking to no avail and even heard her dog barking inside. Finally, she unlocked the door and walked inside the house, only to be surprised by what she saw! There was another woman in her bed!
But that wasn't all. The lady was lying casually in Brittani's bed, and even waved at her. Bewildered and angered by the state of events, Brittani's immediate reaction was:
"Hey, you can get out of my house. Get out of my house!"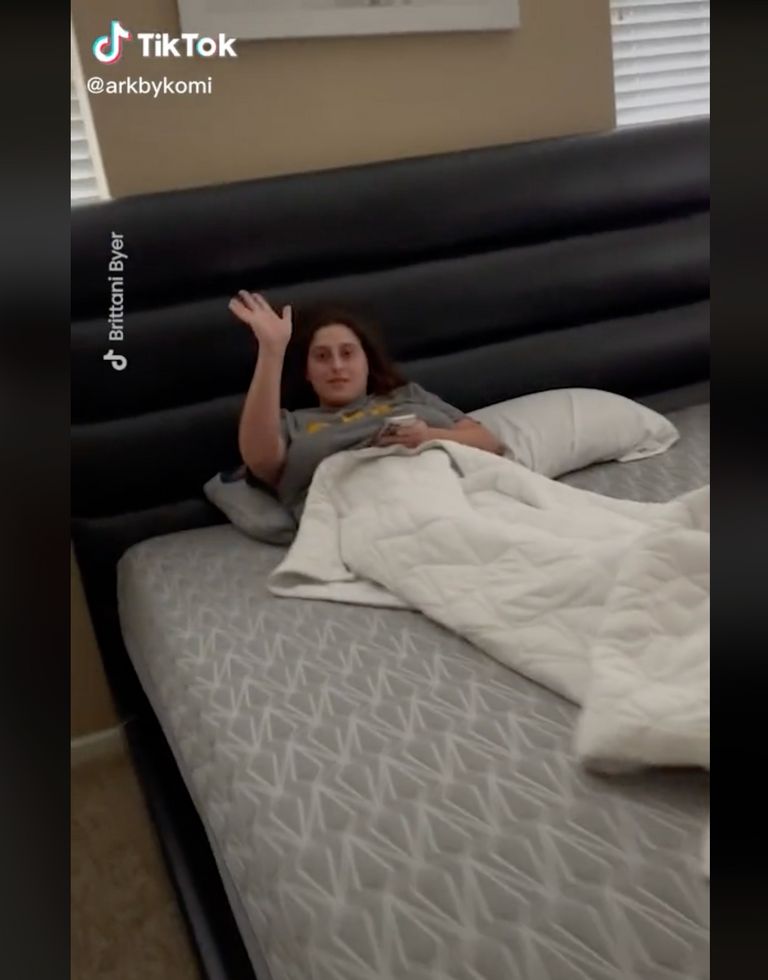 The Confrontation
While the other woman refused to budge, Brittani was determined to confront her and demand answers. "Why are you in my bed?" she asked. To her dismay, the lady reportedly told her it was not her house, and she didn't live there, so she shouldn't be asking that question.
Brittani was amazed at the woman's audacity and blissful ignorance, considering her belongings were in the house. Even her children's stuff was lying everywhere, but Brittani noted her then-husband's lady love seemed reluctant to understand anything.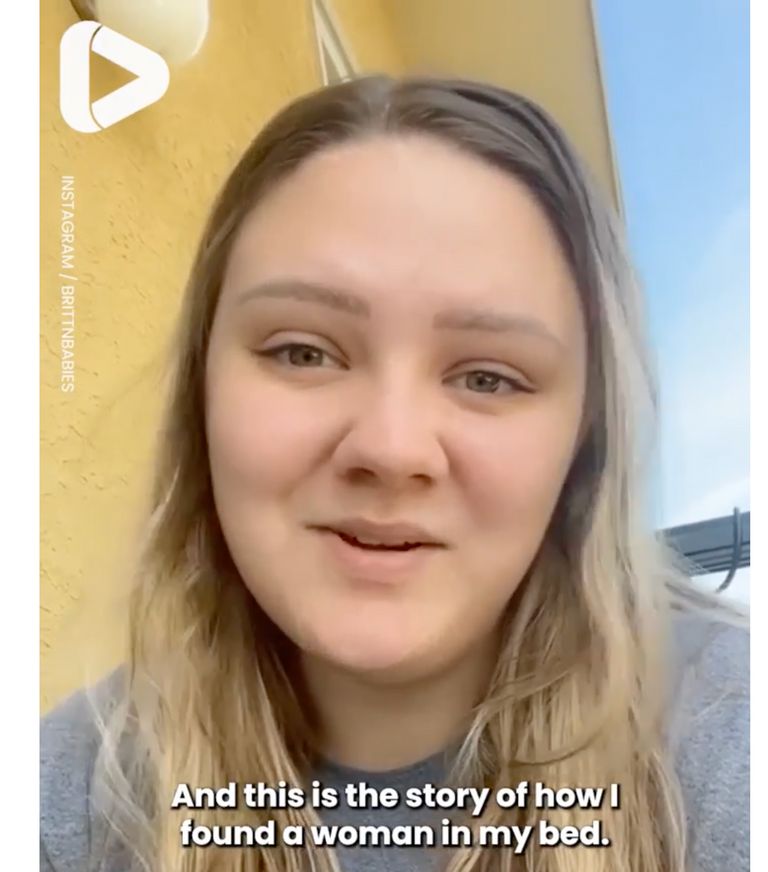 The Mind-Boggling Task of Making Them Leave
Making the other woman leave was another daunting task for Brittani. She recalled that the lady kept reasoning with her and was highly disrespectful. Brittani said she wasn't alone and had her seven-month-old baby with her, cranky from being up so early and wanting to go back to bed.
Eventually, Brittani shared she ran out of strength and patience and was speechless. Still, the other woman was adamant about staying in the house and declined to leave until Brittani's husband left.


After some time, Brittani's allegedly cheating husband told the woman to leave, and she agreed. The pair left the house together, after which a shocked and heartbroken Brittani heaved a sigh of relief.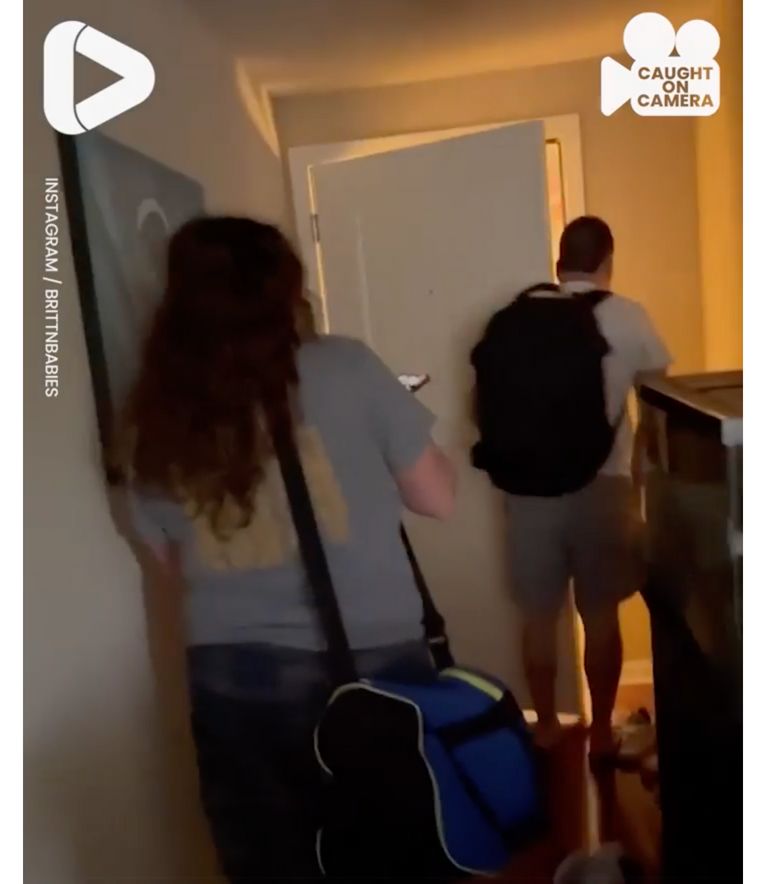 Going Their Separate Ways
Brittani revealed she and her husband had been together for almost five years and shared two kids. Following the gut-wrenching incident, the divorce was finalized and the pair went their separate ways, which Brittani deemed as the best thing for her kids' future.
A distraught Brittani said she had never known the other woman or met her before that day. She mentioned that the lady tried to cause many problems, and her behavior was deeply upsetting.
However, after that day, the Kansas mother didn't see that woman again and hoped never to run into her under any circumstances.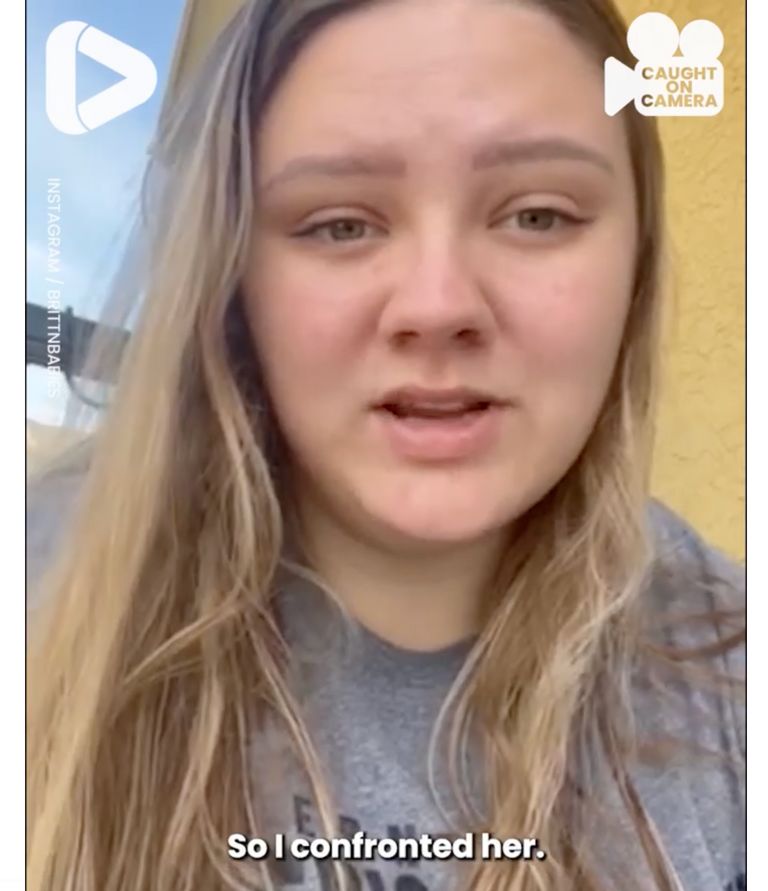 The Online Community Reacts
Brittani's heart-shattering story went viral online and was shared by the Facebook page "It's Gone Viral" in July 2022. As of March 2023, it has amassed 5.1 million views, 33k reactions, and 4.2k comments. Here are a few messages worth mentioning:
"I would have been screaming at her and him for that. How disgusting is he letting another women into the home (sic)."
— (@clare.parnwell) July 10, 2022
"Respect to the woman, she was calm because of her baby but asked them to leave and went straight for a divorce. I wish her the best (sic)."
— (@saylem.uddin) July 10, 2022


"Lol that's what I said when I found a woman in my house.. get out of my house! I was so mad I can't say anything else.. t (sic)."
— (@melodych1) December 7, 2022
"The wife is so calm, good choice of getting a divorce."
— (@100025481014280) July 10, 2022
"You did the right thing girl. HE doesn't deserve to have you. I hope you have all the best luck in the world because you deserve it (sic)."
— (@johnmichael.ford.92) July 10, 2022


What are your thoughts on this story? Do you think the wife handled things well with her husband and his alleged girlfriend? Please share your thoughts in the comments section on Facebook.