Adam had insulted his teacher, Mrs. Vaughn, in front of the class, but she knew something deeper was going on with the boy. She cared to find out, changing things between her and the boy forever.
"Adam! This is the third time this week you've been late to class. I saw you loitering around the hallway this time…" Mrs. Vaughn was scolding the 13-year-old boy, knowing full well that it was falling on deaf ears.
Adam couldn't care less. By now, he had become a master of tuning out the annoying voices and words of his teachers. Until Mrs. Vaughn said something that triggered him.
"Your parents raised you better than this, boy. I want you to think about that while you spend the rest of the period standing outside the class," the teacher said coldly.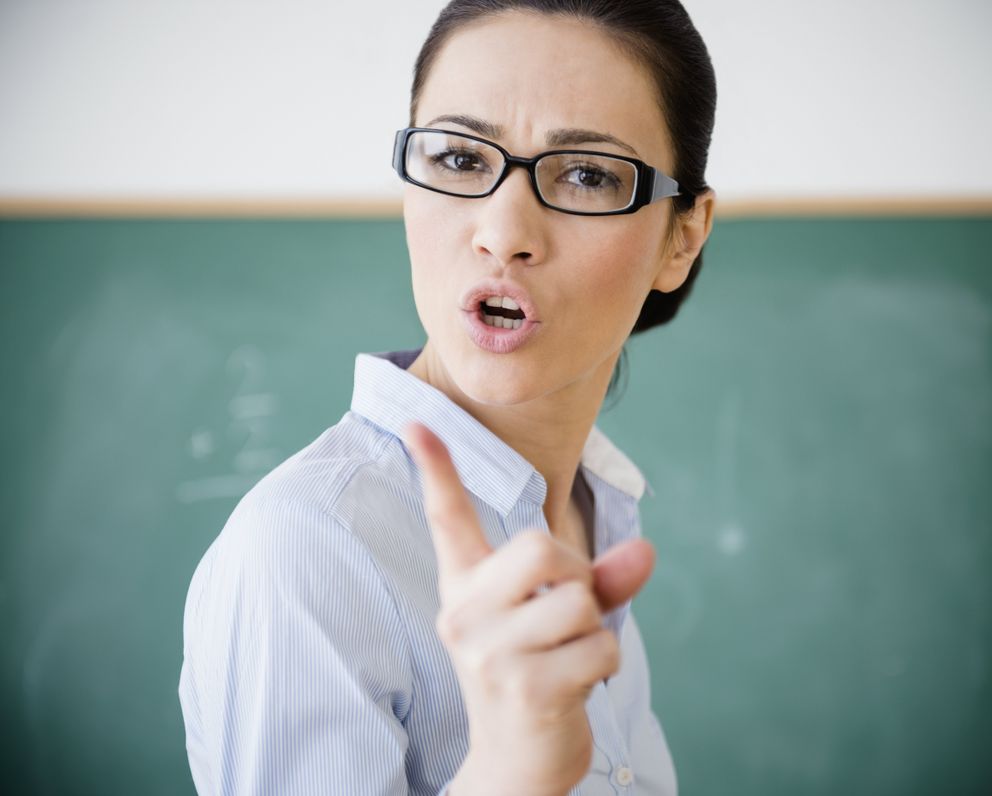 Something about that scolding made Adam shake and sweat with anger. With balled-up fists, he blurted to Mrs. Vaughn, "You are the worst teacher in the world!" before storming out of the class in tears.
The look in Adam's eyes had pained Mrs. Vaughn. "Something is hurting that boy," her instincts told her. "Something beyond school." In her decade-long career as a history teacher, she had never come across a child who was so troubled by a scolding.
The very next day, Mrs. Vaughn got to see a whole other side of the boy who was known as "the troublemaker" among his classmates and teachers.
"Is that really…Adam?" she thought to herself as she watched the boy interact with a homeless person outside the schoolyard during recess.
Adam was speaking to the older helpless soul, asking him how he was feeling and if he needed anything. The boy then pulled out a lunch box from his bag, opened it, and handed the homeless person a sandwich.
Inside every troubled child is a pain they can't yet cope with.
"Here you go," Adam told the man, smiling, and put his empty lunch box back in. Adam then took a big gulp out of his water bottle and walked back to class empty-stomach.
The gesture brought tears to Mrs. Vaughn's eyes and confirmed what her inner voice had been telling her. Adam was a sweet child, and something had hurt him deeply enough to make him act out in school.
"Adam, wait!" the teacher called out to him and insisted that he sit with her and share her lunch that day.
Adam was surprised by the unexpected gesture of kindness from the teacher he had just insulted the previous day. And he was even more surprised by how sweet the woman actually was, how she had lived a life of struggle, and how he had cared enough to ask what he was going through.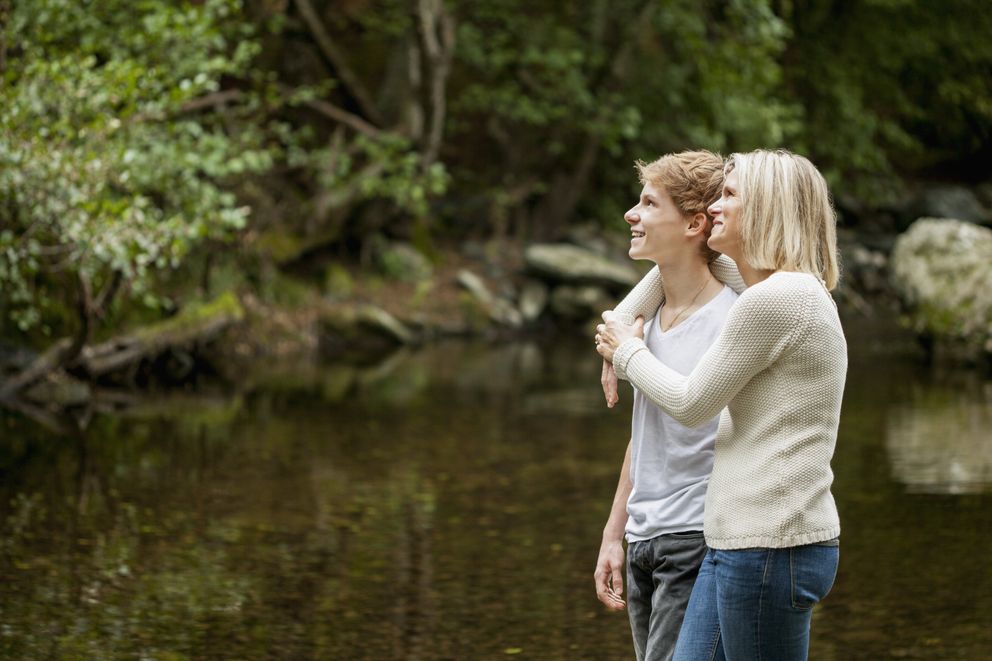 "Tell me, Adam, what's going on with you? I saw you help that homeless man, so it's obvious that you are not just some mischievous backbencher. Tell me, what are you struggling with?" Mrs. Vaughn took the boy's hands and asked.
For the first time, Adam felt safe enough to open his heart to someone and show them his grief. The truth was, Adam had lost his mother a year ago, and nothing had been the same since. The once gentle and brilliant boy became a lost child, unable to cope with his emotions, looking for a way to let his anger out.
Picking up fights and insulting other kids and teachers became one easy way to do that.
The moment Mrs. Vaughn realized this about her student, she completely changed her approach toward the boy. Adam would still act out on occasion, but Mrs. Vaughn would respond with patience and kindness.
Even outside of class, Mrs. Vaughn went out of her way to reach out and heal the boy's heart. She would help him with homework, make him nutritious food, and buy him warm clothes in the winter.
The more Mrs. Vaughn tried to be there for the child, the more he returned to his old kind and gentle self. He began studying harder, paying more attention in class, and speaking politely to his teachers. And that was rewarding enough for the teacher.
When Adam graduated from school a few years later, he didn't forget to thank the greatest influencer in his life.
"Thank you to the one person who became the light in my darkness, who became a mother to a motherless, directionless child like me. Thank you, Mrs. Vaughn," he had said, bringing the teacher to tears.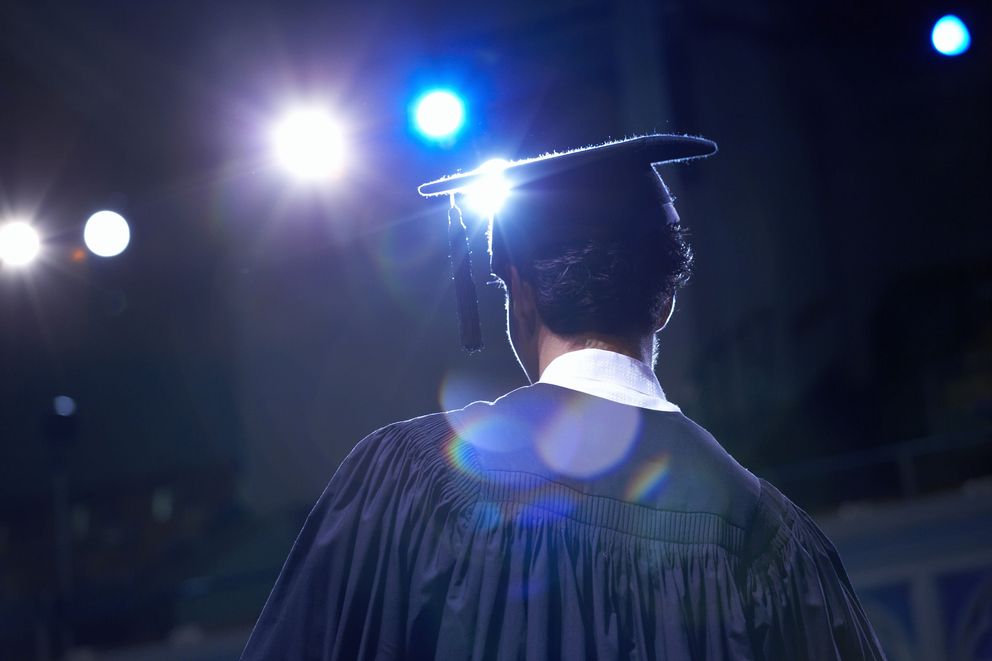 Thanks to the discipline and hard work that Mrs. Vaughn inculcated in Adam, he got admitted to one of the most prestigious universities in the country. He traveled to a whole new city, away from the teacher to whom he owed everything.
And Mrs. Vaughn couldn't be prouder. Even though years passed, even though she eventually retired and had stopped hearing from Adam, she would still cite his example to every child she met, even to her own grandson, Gary.
Mrs. Vaughn had never dreamed of retirement, and life had unpredictably made her the sole living guardian of her seven-year-old grandson. Gary's parents had both died in an accident a year ago, and it was now Mrs. Vaughn's responsibility to see that he got the best education and upbringing.
And the school where Mrs. Vaughn had taught was more than happy to accept the little boy as their newest student.
When Mrs. Vaughn brought Gary to his first day of class in her new school, she was met with an unexpected surprise.
Gary's teacher was a young man, busy arranging the books and clearing the blackboard until he turned and looked at Mrs. Vaughn. The young man's kind smile was unmistakable.
"Adam…is that you?" Mrs. Vaughn froze in disbelief.
It was indeed Adam, after all those years! That afternoon, Adam reconnected with the woman who had changed his early life.
"I've been meaning to tell you this for a long time now, Mrs. Vaughn. That day in class when I insulted you…it still comes back to haunt me every now and then. I called you the worst teacher in the world, and I want to apologize for that.
"Because you weren't just a teacher. You were the woman who believed in me when no one else would. And you inspired me to become a teacher myself. Now, if that's not the best kind of teacher in the world, I don't know what is!"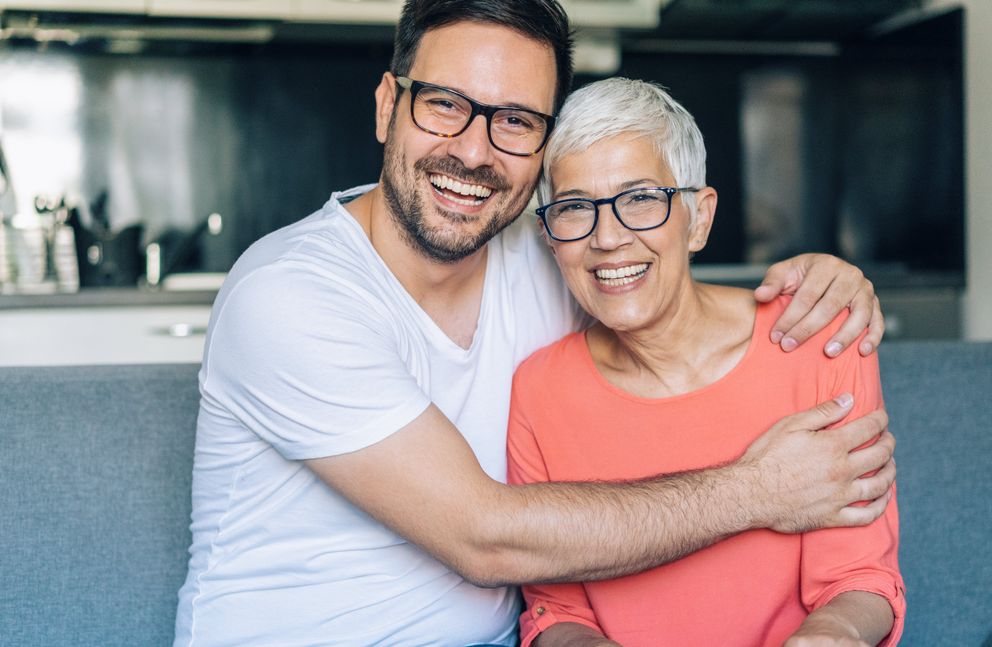 >> RELATED STORIES
– 'Get Out, You Old Cow!' Lawyer Returns from Work Early & Hears Wife Making His Mother Cry — Story of the Day
– Wife Finds 2 Airline Tickets in Husband's Briefcase, Catches Him on Vacation with Old Lady — Story of the Day
– No One Visits Old Woman in Nursing Home until Relatives Learn She Inherited $2.3M Fortune — Story of the Day
Mrs. Vaughn hugged her former student and took away all the guilt and regret from his heart.
"I promise," he told her, "I will try my best to be like you!"
A few years later, Mrs. Vaughn passed away, and life gave Adam the opportunity to become more than a teacher and shape Gary's life, just like Mrs. Vaughn had shaped his.
He formally adopted Gary and raised him to be a brilliant young man who grew up hearing stories about his kind-hearted grandmother.
What can we learn from this story?
Inside every troubled child is a pain they can't yet cope with. Only Mrs. Vaughn found out that the real reason why Adam was acting out in school was the passing of his mother.
We owe it to our supportive teachers to not forget them. If you've had the blessing of a teacher like Mrs. Vaughn, don't forget them. You are their legacy, so remember them whenever you can, and tell your children about them, too.
Share this story with your friends. It might brighten their day and inspire them.
If you enjoyed this story, you might like this one about another extraordinary teacher who goes out of her way to help an abandoned student and ends up changing her life.
This piece is inspired by stories from the everyday lives of our readers and written by a professional writer. Any resemblance to actual names or locations is purely coincidental. All images are for illustration purposes only.